Andrea Jung's Days on Apple Board May Be Numbered
If the Avon CEO is ousted, the boards she sits on may ditch her too
by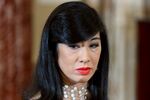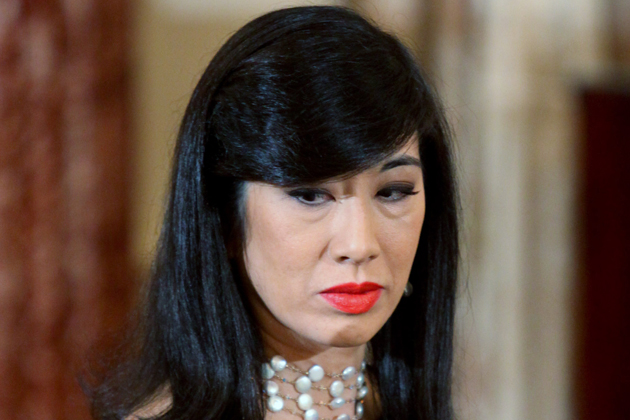 Andrea Jung's position at Avon Products is looking pretty shaky at the moment. The cosmetics company announced on Dec. 13 that Jung would step aside as chief executive officer once a replacement was found, staying on as executive chairman for at least two years. With Avon now reported to be under federal investigation amid allegations related to foreign bribery, though, Jung's future as chairman may be in doubt.
The immediate issue isn't if Jung herself misled investors or otherwise failed in handling allegations of bribery. It's whether any top candidate will agree to become CEO as long as she's still there. Jung been at the helm of the direct-sales cosmetics company since 1999, gaining celebrity status as one of the few women to lead a large public company. She's also delivered disappointing earnings, declining sales, and missed targets of late. Even if this were a normal CEO transition—and it's clearly not—Jung's continued presence on the board would makes it tough for any new leader to make a clean break.
While Avon spokeswoman Jennifer Vargas declined to comment on the matter, questions about Jung's role will no doubt come up when the company reports its fourth-quarter earnings on Feb. 14.
What about Jung's role on the boards of General Electric and Apple? Both companies have standard provisions that require directors to tender resignations if their positions change—and then seek reappointment by the board. That means Jung's role will have to be reviewed once she steps down as Avon's CEO, if it hasn't been discussed already. Apple declined to comment on whether the matter has come up before its board, where Jung chairs the compensation committee. GE spokeswoman Deirdre Latour, meanwhile, noted that Jung "is a very good director and we expect her to be reappointed."
Stepping down as CEO is not, in itself, cause to leave an outside board. If anything, it could make Jung more attractive. Ann Fudge continues to serve on the GE board even though she stepped down as chairman and CEO of Young & Rubicam in 2005.
What matters most on a board is the skill set someone brings, says Peter Gleason, managing director of the National Association of Corporate Directors. What motivates many boards to have policies around changing roles, he says, is the concern that "someone starting a new job may not have enough time to continue serving on a board."
Few would dispute that time is a precious commodity for most CEOs, especially those coping with investigators and declining sales. Heidrick & Struggles Vice Chairman Stephen Miles says he typically advises CEOs to "limit themselves to one outside board"—if they have enough of a handle on their own job and the time to manage it. But Nell Minow of Governance Metrics International has long taken issue with the idea that active CEOs can serve on the boards of large public companies and do their day jobs well, too. "If it were up to me, no CEO should be on anybody else's board unless their company is performing well above their peer group."
Before it's here, it's on the Bloomberg Terminal.
LEARN MORE