Bid & Ask: The Deals of the Week
By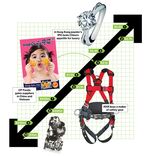 1. Chow Tai Fook Jewellery may raise as much as $2.8 billion in what could be Hong Kong's biggest IPO this year, as luxury goods companies tap growing affluence in China.
2. Buenos Aires-based Techint Group will pay $2.7 billion for a 27.7 percent stake in Brazil's Usinas Siderúrgicas de Minas Gerais to boost access to Latin America's largest steel market.
3. Offloading assets to pay compensation for the Fukushima disaster, Tokyo Electric Power raised $2.4 billion by selling its stake in Japan's No. 2 mobile phone operator, KDDI.
4. Thailand's Charoen Pokphand Foods will pay $2.1 billion to acquire 74 percent of its Hong Kong affiliate C.P. Pokphand, which has animal feed and farming businesses in China and Vietnam.
5. Billionaire investor Carl Icahn, who owns 10 percent of steel-scrap recycler Commercial Metals, bid almost $1.6 billion for the rest of the shares.
6. Kohlberg Kravis Roberts agreed to buy Capital Safety, a maker of rescue and fall-protection and equipment, from Arle Capital Partners for $1.1 billion.
7. Britain's No. 2 government-owned lender, Lloyds Banking Group, is considering selling about $668 million of its private equity holdings, say three people with knowledge of the plans.
8. Hitachi Chemical offered $465 million to buy out Shin-Kobe Electric Machinery, maker of storage batteries and molded plastics used for car parts and circuit boards.
9. Tokyo-based energy companies Inpex and JGC agreed to pay about $340 million for a 40 percent stake in Calgary-based Nexen's British Columbia gas fields.
10. A set of eight scrolls of lotus flowers painted this year by Chinese artist Cui Ruzhuo fetched $15 million at a Christie's sale, more than twice the scrolls' presale estimate.
Before it's here, it's on the Bloomberg Terminal.
LEARN MORE