Guanghua School of Management
Guanghua's home on the Peking University campus gives it a multidisciplinary faculty, democratic culture, and a powerful brand name
Michele Scrimenti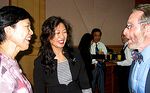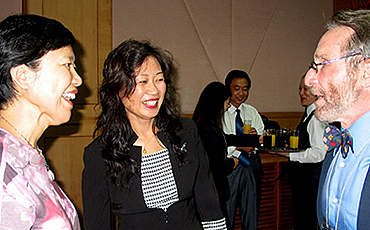 Peking University's Guanghua School of Management isn't the only top MBA school in Beijing. It's not even the only one at Peking University, where the Beijing International MBA (BiMBA) is also offered. What sets Guanghua apart is that it's one of the few programs in China that benefits from both an independent brand and connections with a top comprehensive university at the same time.
"Guanghua benefits much from being part of Peking University," says Dean Zhang Yichi. "And one of the main changes we've made in the past couple of years
Guanghua School of Management
| Vital Stats | Guanghua |
| --- | --- |
| Location: | Beijing |
| Program: | MBA |
| Program Length: | 2 years |
| Average GMAT: | 650 |
| Work Experience: | 7 years |
| Female: | 44% |
| International: | 30% |
is to bring in more faculty from other departments. We're now more focused on producing well-rounded graduates with a strong sense of social responsibility. And we couldn't do that without PKU."
Recent curriculum changes and an added lecture series give students access to some of the best professors in China and broaden their education. For Guanghua, business knowledge has never been enough. "We've always had the stated mission of creating the best business leaders for Chinese society and the world," Zhang says.
Avant-Garde Hotbed
But access to great faculty isn't the only benefit of being on the Peking campus—culture matters, too. The school is considered an incubator for avant-garde thought and progressive pedagogy. Peking University professors and students are known for their democratic ideals, something that Guanghua puts into practice more than any other Chinese business school. Students and alumni have input on everything—from minute details such as class scheduling to the election of deans and international partnerships.
This has left students happy—in fact, they make up the most satisfied student body and alumni of any business school, according to a study released by the magazine Manager earlier this year.
Peking University also lends Guanghua some gravitas—it's the top liberal arts school in the nation, and everyone knows it. Many people assume, rightly or wrongly, that a business degree from Guanghua must be the best in the country. For those unfamiliar with the other leading MBA programs in Beijing and Shanghai, the Peking University brand carries a lot of weight.
Superstar Dean
While being at Peking University has obviously benefited Guanghua, the business school has stepped out ahead of other Chinese programs and established its own brand, essentially becoming China's first Wharton (Wharton Full-Time MBA Profile) or Kellogg (Kellogg Full-Time MBA Profile). This is due in no small part to Dean Zhang Weiying, who has become a household name across the country. "Zhang would be a heavyweight in any business school in the world," says Rolf Cremer, dean of the China-Europe International Business School.
Zhang is ubiquitous—he darts around China, giving lectures, making TV appearances, and writing op-eds. All this has helped make the name Guanghua synonymous with business education across the country.
But the brand also has a solid academic foundation. According to the dean, Guanghua functions as a global public policy think tank, advising the government and developing and researching business models. Much of this is possible because of Guanghua's PhDs and multidisciplinary faculty, an advantage over standalone programs.
In its effort to influence policy, Guanghua also publishes a major research journal whose goal is to become China's version of the Harvard Business Review.
Before it's here, it's on the Bloomberg Terminal.
LEARN MORE