business
A Merger In the Shadows
Turks are successful businessmen, scapegoats, needed workers, and inner-city problems. To be Turkish in Germany is truly to straddle worlds
By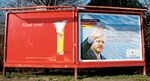 When Avni Yerli and his two brothers started a computer-game company called Crytek in their Bavarian hometown of Coburg in 1999, it never occurred to them that their Turkish immigrant roots could hold them back. Germany was a digital "backwater," Yerli says, so they set their sights on international success.
The brothers were well educated (Avni had been working as a building engineer; his brothers had business degrees), and the family had made a bit of money (their father, Mustafa, worked in a furniture factory). So when venture capitalists refused to back them—not because of their ethnicity, Yerli says, but because German VCs "didn't understand what we wanted to do"—the brothers and various family members came up with €100,000. They used it to develop and market technology, called CryENGINE, which powered their first video game, published by UbiSoft Entertainment. By 2006 they had moved into a converted red-brick factory in Frankfurt and had built the privately held company into Germany's largest video-game maker.
The brothers don't think of their company as Turkish or German. "We wanted to create an international corporate culture right from the start," says Yerli, 40, who now helps manage 650 employees at Crytek studios in six countries including Britain and South Korea. The company's lingua franca is English. "The German element, if you will, is to do good planning, analyze sharply, and focus on quality."
With an estimated 3 million residents of Turkish descent and a shrinking, aging population, Germany has reason to capitalize on its largest ethnic minority. Instead, it has spent the summer indulging in an angry debate about whether poorly educated Muslim immigrants are making Germany "dumber" and singling out the Turkish minority as most resistant to assimilation. Those incendiary assertions were made in Germany Is Wiping Itself Out, a best-selling book by Thilo Sarrazin, a former Bundesbank board member and previously Berlin city treasurer. The book's August publication brought fierce criticism from mainstream politicians, yet in a Sept. 8 Forsa poll, 61 percent of respondents said they agreed partly with his arguments, while 9 percent said they agreed fully. Just 22 percent said his comments were unacceptable.
Concurrently, a 40-year immigration trend is now reversing itself: Some 40,000 people left Germany for Turkey in 2009, while only 30,000 emigrated from Turkey to Germany, according to the federal statistics bureau. Second-generation Turks who leave Germany tend to be well educated and can afford to vote with their feet. Yerli says he was "surprised and disappointed" by the Sarrazin episode. "I would have expected a bit more depth to the debate," he says. "Germany really can't afford this. I would have thought that Germany has left that kind of thing behind." ("Even so," he adds, "I'm not thinking of emigrating.")
The first wave of Turks in Germany—unskilled, poorly educated Gastarbeiter, or "guest workers," recruited in the 1960s to fuel West Germany's post-World War II boom—could scarcely have dreamed of Yerli's lofty attitude or his success. Today, Germans of Turkish descent are making it to the top in politics, the arts, sports, and academia. When soccer player Mesut Ozil scored for Germany at the 2010 World Cup in South Africa, fans back home didn't care where his parents were from. Cem Ozdemir, whose Turkish-born mother once worked as a seamstress in southern Germany, became the nation's first federal lawmaker from an immigrant family in 1994 and now heads the opposition Green Party, which is polling at a record high.
Turkish-Germans run some 80,000 businesses that employ, on average, five people. Still, they're only about half as likely as Germans to start companies, according to the Turkish Community in Germany, an advocacy group.
Driving anti-immigrant sentiment is a large, unassimilated Turkish underclass living a ghettoized life in urban centers such as Berlin, Hamburg, and Bremen.
Like alienated Muslim communities in Britain, France, and Scandinavia, the Turks live in parallel societies—urban areas where Turkish grocers, Turkish satellite television, and Turkish newspapers ease self-isolation. Between 10 percent and 15 percent of the immigrant population is "unwilling" to be part of German society, says Interior Minister Thomas de Maizière, whose department is responsible for immigration affairs.
Immigrant Turks still lag in education, pay, and employment, often falling behind other groups among the 15 million first- and second-generation immigrant residents who make up 19 percent of Germany's population. The Turkish community has the lowest share of high school graduates (14 percent) and an unemployment rate of 23 percent, according to a 2009 study by the Berlin Institute for Population and Development. That compares with a 7.6 percent jobless rate for Germany in August. Turks and their children are twice as likely as Germans to wind up on welfare, and in Berlin they top the police tally of gang criminals.
"Yes, there is discrimination" against non-German job seekers, says Nihat Sorgec, head of a vocational school in Berlin's heavily immigrant Kreuzberg neighborhood. "But whining and feeling victimized is not the best way to fight this. You need to move on and say, 'These are my qualifications, I can do this job better than others.'" His wish is to see "a Turkish manager" among the top 30 German corporations in the DAX stock index within 10 years. "We haven't gotten there yet," says Sorgec, who received the German government's Federal Cross of Merit for his educational efforts. "The reason is the people who were originally recruited to Germany. They didn't bring in managers. They didn't bring in academics. They brought in 'guest workers,' who were supposed to do the dirty work."
Unlocking the potential among immigrants in the world's fourth-largest economy may be critical to securing German prosperity. Chancellor Angela Merkel agrees. Germany should "put the job potential of migrants to better use," she wrote in a Sept. 20 op-ed piece in Die Welt. "We can't waste any talent." Asked what non-Germans need to do to get ahead, politicians from Merkel on down reply: Learn German. "Whoever lives among us also has to be ready to integrate into society, learn the language, participate in school," Merkel said in August. "There's a lot to do in that respect."
Turkish community leaders say Germans need to be more welcoming. Only a decade ago politicians were still debating whether Germany was an "immigration country" at all. In 2000, after the Social Democratic government of Gerhard Schröder changed the country's citizenship law to reflect growing diversity, a leader of Merkel's Christian Democrats called for a "guiding culture" of Germanness. Another complicating factor is Europe's relationship with Turkey, a secular Muslim country that faces German and French objections to its bid to join the European Union.
During a 2008 visit to Germany, Turkish Prime Minister Recep Tayyip Erdoğan told a Turkish audience, "Nobody can expect you to submit to assimilation. Assimilation is a crime against humanity."
Belgin Kaplan, 26, a Muslim, sees no problem straddling the two cultures in Berlin. An employee in her father's doener-kebab plant in a gritty western part of the city, which produces a ubiquitous gyro-like meat on a spit that rivals wurst as Germany's dominant fast food, she grew up in the capital, speaks German with a native accent, speaks Turkish at work and with her family, and holds a Turkish passport. "Our life is totally multicultural," says Kaplan, wearing ripped jeans that prompt some ribbing from her father. "We do business here and we live here. I feel accepted as a Turk. The business world is gradually adapting to Turks."
Her father, Remzi Kaplan, says he has built the family enterprise into one of Europe's three biggest doener producers after a classic trajectory that began with selling produce in divided 1970s Berlin. "My dad started with a tabletop, two trestles, and a scale," Kaplan, 50, says in an interview during which he serves Turkish tea and sweets. "When we go to Turkey now, my three children say, 'When are we going back home?' They mean Germany."
Before it's here, it's on the Bloomberg Terminal.
LEARN MORE