Stranded Borrowers: Three Case Studies
Banks say they want to lend to creditworthy companies. Some business owners say that's not happening
by and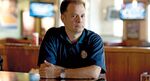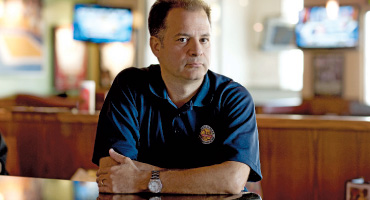 While banks insist they're willing to make loans to creditworthy companies, lending to small businesses has dropped by $45 billion since 2008, according to filings with bank regulators. Here are stories of three small business owners who are struggling through the credit crunch.
Jaime Honold, 43Burgers & BeerEl Centro, Calif.Revenue: $16 million
A year ago, Jaime Honold (left) wanted to open a fifth Burgers & Beer restaurant. Sales at his 25-year-old chain, which operates in California and Arizona, have been flat or slightly down during the recession. Burgers & Beer is still profitable, Honold says, because it has trimmed expenses. Yet when he asked for a loan to raise the cash for the new outlet, his longtime bank told him to wait because of the uncertain economy, he says. "We want to expand but we can't. They told us it's not about your business. We know you're doing good," Honold says.
Russ Brackett, 61Video LoftBoothbay Harbor, Me.Revenue: $1.2 million
Last December, a month after Russ Brackett opened his second store, he says a local bank froze his $50,000 credit line because regulators had warned the bank that it was undercapitalized. Six other banks turned Brackett down when he tried to replace the credit line and refinance another term loan he had with the same lender, he says. Though Brackett has been in business 26 years and was profitable in 2009, lenders told him he didn't have the collateral or cash flow to support a credit line. In July he got a $35,000 microloan from nonprofit lender CEI. "I'm certainly not the only one in this situation. There's hundreds and hundreds of us," says Brackett. "Unfortunately, a lot of them had to fold."
Dan Larson, 52HydroSolutions of DuluthDuluth, Minn.Revenue: $950,000
HydroSolutions, which manufactures components for small jets and planes, has been unable to finance the metal and plastic it needs to fill new orders. Coming off the eight-employee company's dismal lows of 2009, sales have grown more than sixfold this year, Dan Larson says. He took $100,000 out of his retirement savings last year—paying a 10 percent penalty—to keep the company's doors open. Even though the business has recovered, he can't get a $50,000 line of credit. He says his bank is under pressure from examiners to increase liquidity. "I'm just stymied at this point and not able to add new equipment," says Larson.
Before it's here, it's on the Bloomberg Terminal.
LEARN MORE