business
'Rural Outsourcers' Vie for Offshoring Dollars
A handful of fast-growing information technology firms in remote areas of the U.S. are positioning themselves as more convenient, cost-effective alternatives
By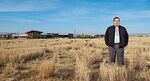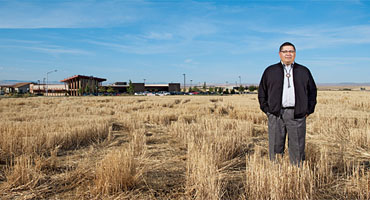 These are fat times at Cayuse Technologies. The 200-employee tech outsourcing firm, owned by the Confederated Tribes of the Umatilla Indian Reservation in northeast Oregon, saw $7.7 million in sales last year, seven times what they had been in 2007, its first full year of operation. With revenues from corporate clients such as Accenture expected to exceed $11 million next year, Cayuse aims to hire an additional 75 workers, says Marc Benoist, the company's general manager. "We still have capacity here at our facility, so we have plenty of room for growth," he says.
Cayuse is one of a handful of fast-growing information technology companies in remote areas of the U.S. that are positioning themselves as alternatives to offshore outsourcing. On an hourly basis, these "rural outsourcers" cost anywhere from 10 percent to 150 percent more to use than rivals overseas. After factoring in additional costs such as oversight and quality control of the offshore work, however, rates are comparable, says Mary Lacity, a professor at the University of Missouri in St. Louis who studies outsourcing. And the rates of the rural outsourcers are better than their domestic counterparts in big cities because the towns and small cities where they operate have lower living costs. "Their value proposition is, 'We cost less than the East and West Coast, and we're easier to deal with than India,'" says Lacity.
There are about 20 such companies now, up from two 12 years ago, estimate industry executives. "A lot of it is being driven by dissatisfaction with India and challenges with visas," says John Beesley, director of business development at 100-employee CrossUSA. Other companies, including Saturn Systems, Rural Sourcing, and Onshore Technology Services, are reporting double- and triple-digit revenue growth in the past few years. Last year, IT research firm Gartner (IT) said in a report that while the companies make up a sliver of the market, they are an "attractive alter­native" to offshore outsourcers because of language and other cultural benefits. It's also easier for them to comply with U.S. data privacy regulations, the report said.
Ascensus, a 1,000-employee company in Dresher, Pa., that makes retirement plan software, started using Duluth (Minn.)-based Saturn Systems three years ago. Ascensus spends about three-fourths of its $175,000 outsourcing budget for IT development on the 35-employee firm. Though Saturn costs about 2.5 times more than offshorers in Russia and India, it's worth the premium, says Rick Fitzer, vice-president for software development at Ascensus. "On the surface, offshore outsourcing may appear more cost-effective," he says. "However, there can be added costs to consider with regard to managing staffing, training, and geographic logistics."
Rural outsourcers won't replace the offshorers. India has outsourcing revenue of about $50 billion, and that's expected to triple by 2020, according to a 2009 report by Nasscom, India's software services trade group, and consultant McKinsey. No numbers exist for the size of the rural outsourcing market in the U.S.; Lacity estimates it's less than $100 million a year. She notes that interest has grown in the past two years as federal policymakers seek ways to create jobs and as government outsourcing contracts increasingly require work be done in the U.S.
The fledgling industry also could get a boost from economic pressures on offshorers. Workers pushing for higher wages in China and India might eventually make domestic startups more attractive, says Deborah M. Markley, managing director for the Rural Policy Research Institute's Center for Rural Entrepreneurship in Chapel Hill, N.C. "Is the cost structure going to shift so that it becomes cheaper to do things here in the U.S.? It's going to take a while before that happens," says Markley. "[But] there's a lot of potential behind [rural outsourcing in the U.S.]."
The challenge is training enough workers, says Shane Mayes, founder of 70-employee consulting firm Onshore Technology Services, which estimates it will have $10 million in revenues this year. "We take underemployed and dislocated workers who've lost manufacturing jobs and put them through a bootcamp-style training program," he says. "We make software developers out of them." With clients paying from the low $20s to $50 an hour, he says the firm has doubled its growth in recent years. Mayes has centers in Lebanon, Macon, and Joplin, Mo., and plans to hire 70 more employees in 2011.
Critics contend rural outsourcing will remain a niche because it won't be able to scale to a significant size for lack of workers. In a Strategic Outsourcing journal article, Lacity points out that more than 61 million people—a quarter of the U.S. population—is rural. Randy Willis, an Accenture (IT) senior executive who conceived of and hatched Cayuse Technologies, agrees the biggest challenge is creating and maintaining a large enough skilled workforce. "To meet the cost structure, you pretty much have to build the skills from scratch," he says. "The good news is we can supplement with lower-skilled work while we're growing the deeper skills."
The bottom line: U.S. tech outsourcers in rural areas are competing with offshorers on convenience and with their domestic big-city rivals on price.
Before it's here, it's on the Bloomberg Terminal.
LEARN MORE