A Utah Incubator Hatches Student Startups
At the University of Utah's Foundry, a hands-on business program helps nascent entrepreneurs learn from their peers
by and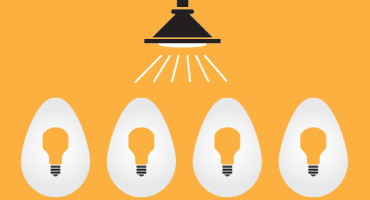 While in college and working part-time at a specialty market in downtown Salt Lake City buying gourmet chocolates and olive oils, Nick Frappier lined up the contacts and funding to start his own specialty food importer. The 22-year-old fine arts major had been in business more than a year when he realized this spring that he lacked the first clue about how to run a company. "I might have had the groundwork laid, but I had no idea what I was doing," he says.
So when he got his degree in May, Frappier joined the inaugural class at the Foundry, the University of Utah's new business incubator. In one summer his company, A Priori, went from 12 clients to 40 and brought in $93,000 in sales, more than double what he'd made in the first 14 months of business. The college hopes the Foundry's blend of management training and peer mentoring will help hundreds of students turn their ideas into viable companies.
The Foundry, launched in May, has already seen 29 teams create 18 registered businesses that together have generated $220,000 in revenue. (Frappier's company accounts for more than one third.) Among the other successes are software startup Novobi and Sundial Technologies, which is developing a frozen gel-coated spoon used to cool hot liquids. Foundry businesses have already created 22 full-time, paying jobs, including those of 10 company founders.
The incubator is part of a year-old effort at the University of Utah's David Eccles School of Business to "reboot the entrepreneurship program" around practical experience, says Rob Wuebker, Frappier's entrepreneurship professor and the incubator's faculty adviser. During the summer, 66 students working on 29 ventures shared the 3,500-square-foot downtown office. The school's goal: Give young entrepreneurs a network to help their businesses succeed. "Having, say, 15 early-stage companies in one place, there'll be a lot of cross-fertilization of ideas," says Dinesh Patel, managing director of vSpring Capital, a $400 million venture capital firm in Salt Lake City. "For a student that would be a huge advantage."
Eccles Dean Taylor Randall says students' interest in starting businesses has spiked because grads have a harder time finding work with the national unemployment rate at 9.6 percent. "If companies aren't going to hire students, we'll help [students] create the jobs," Randall says.
Demand for Wuebker's entrepreneurship classes on campus is so great that his room typically packs in double the 35 students on the official roster. Everyone who shows up has to work on a real business. In May he and Randall decided to turn a downtown space the university used for lectures and offices into a free small business boot camp to support the startups coming out of the class. "We focus almost all of our energy on resolving the one thing that makes most startups…fail: They can't manage their way out of a paper bag," Wuebker says.
The space, which the school leases for $5,000 a month, has fewer than 20 cubicles and half a dozen offices. The university provides the bare minimum: desks, chairs, meeting space, printers, Internet access, and whiteboards.
Students arrive at the Foundry by 7:05 a.m. on Mondays for an executive meeting where they share problems and offer solutions. Every member has already read the other teams' progress reports from the previous week, due by 6 p.m. on Saturday. Students have 24-hour access, and there's often someone there tinkering in the wee hours. "If you run into a problem, more often than not your colleague is able to troubleshoot," says Patrick Duke-Rosati, 26, co-founder of the six-employee RedFlower, which manufactures the fruit drink Aguas Frescas. At the start of the summer, Duke-Rosati and co-founder Fidel Crespin walked into the Foundry with an idea, but no solid plan. Now RedFlower brings in thousands of dollars each week selling at farmers markets and is in the process of securing shelf space in a Utah retailer with six stores.
Beginning this fall, the university turned the incubator into a year-round program open to students and grads from any university. As the Foundry develops, Randall expects to offer more sophisticated resources such as workshops to build prototypes or kitchens for aspiring restaurateurs. The hands-on approach will remain the same, though. "We've tried to provide experiences that bridge theory and the real world," Randall says. "It's a good testing ground for entrepreneurs, and we're here to help them pass."
The bottom line: The University of Utah's small business incubator gives students support from peers to help them turn ideas into companies.
Before it's here, it's on the Bloomberg Terminal.
LEARN MORE