Closing the Venture Capital Gender Gap
Women launch nearly half of all startups, yet they lead only 7 percent of companies backed by equity financing
Sharon Vosmek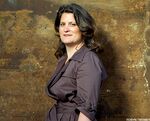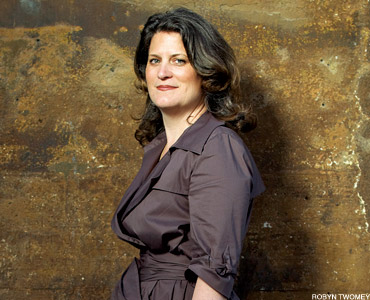 (Corrects to show LearnVest's funding timeline in the first paragraph.)
Back in 2006, Alexa von Tobel had what she considered a sure-fire business idea: A website with investment tools and advice columns to teach young women about personal finance. Nearly three years and 25 financing meetings later, she rounded up her first external financing, $1.1 million from angel investors. On Mar. 30, after 10 more meetings, she obtained an additional $4.5 million from Silicon Valley venture capital firm Accel Partners.
It's too early to know if her company, LearnVest, will change the world as von Tobel predicts. Yet even after von Tobel's arduous quest for financing, the 17-employee operation has already beaten the odds. Over the past decade companies headed by women represented less than 7 percent of the startups funded by venture capital firms, even though women launch nearly half of all new businesses.
To address this problem, former Cisco Systems (CSCO) marketing executive Catherine Muther in 1999 founded the Women's Technology Cluster (later rechristened Astia, a name derived from the Greek word for star). The group was created to help companies run by women that need outside capital. At the time, less than 2 percent of the businesses funded by venture capital firms were headed by women. While that percentage jumped for a few years, it had fallen back to just 3 percent when I took over as Astia's chief executive in 2007.
Since 2003, Astia has connected LearnVest and 225 other startups founded by women with investors and other entrepreneurs, who offer contacts and coaching. Within a year of joining our program more than 60 percent of them have gotten financing, had an initial public offering, or were sold.
I'm proud of that record, but I have to admit Astia has had less success in bringing about deeper change. We have focused on solving problems for one company at a time as opposed to generating broader venture support for companies founded by women. We have failed to develop a common strategy with other organizations pursuing similar goals. In short, we have failed to create a movement.
We're now developing a more collaborative approach to the problem, asking investors, entrepreneurs, and industry leaders what they would do to help women achieve success. On Jun. 8 we and the Kauffman Foundation held the "We Own It Summit" in New York. The daylong event included investors, academics, policymakers, and two dozen U.S. and European nonprofits such as the Anita Borg Institute (which aims to foster women technology leaders) and 85 Broads (a networking group).
What we learned contradicted some long-held assumptions. For instance, we believed women are often older than men when they start their first company and thus have different motivations, such as a greater work-life balance. Yet Kauffman research shows that successful entrepreneurs running high-growth businesses are similar in almost every respect. Male or female, entrepreneurs have largely the same education, economic background, needs, and challenges. Women, though, are better at building relationships and place greater importance on the moral support, expertise, and financial backing of business partners, while men need far less encouragement from others.
We're now drawing up plans sparked by what we learned at the summit. We aim to compile better data on women's participation in business, including an annual census of female-led startups and patents filed by women. We expect to conduct more research on the performance of companies started by women and assess the impact of social networking on women entrepreneurs. We believe such projects can help increase the number of women investors, entrepreneurs, and board members and boost their overall success.
Why do we care so much about the future of women in business? There is a robust body of research demonstrating women's impact on job creation and economic growth. One Babson College study I find particularly compelling in today's recessionary climate shows that if female entrepreneurs started with the same capital as their male counterparts, they would add 6 million jobs to the economy in five years—2 million in the first year alone. How's that for an economic recovery?
Before it's here, it's on the Bloomberg Terminal.
LEARN MORE