Entrepreneurs' Fears May Jinx Obama's Export Push
The White House wants to increase exports by small business, but the unpredictability of global markets could threaten the initiative
by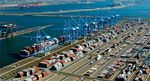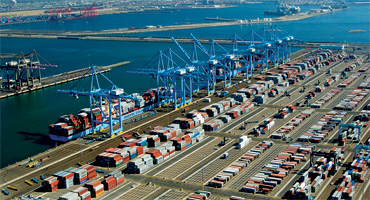 • Small companies "just don't know how to find customers" overseas
Old Wood, a 15-employee flooring company in Las Vegas, N.M., is just the kind of business President Obama is counting on to help double American exports by 2015. Last month, Obama said he planned to help "firms—especially small businesses—overcome the hurdles to entering new markets." His Administration asked the Export-Import Bank to increase export financing for small business by more than a third, to $6 billion, this year.
Still, it may take more than that to entice many small companies abroad, as the experience of Old Wood demonstrates. In 2008 a theater in Seoul ordered 18,300 square feet of Douglas fir flooring, a job worth $130,000, roughly 10% of the company's revenues. Owner David Old says the buyer passed a credit check, paid a deposit, and made two payments on time. Old delivered the wood, but the final payment of $40,000 never arrived. "I don't think the guy was a crook," Old says. "I think the global economic collapse probably bankrupted him."
Large business dominates exports: The top 500 U.S. exporters accounted for 60% of the $1.2 trillion in exported goods in 2007, the latest period for which such figures are available. Companies with fewer than 500 employees account for half of private nonfarm U.S. economic output but only 30% of exported goods, according to the Small Business Administration and the Census. American products "are in great demand all around the world, but U.S. companies just don't know how to find customers," says Commerce Secretary Gary Locke, "especially small and medium-size companies."
Federal assistance would go a long way toward fixing that, says Tomas Hult, director of the International Business Center at Michigan State University. "If there's some hand-holding…we're going to see some results," Hult says.
Skeptics counter that government programs will have little effect because export growth is largely dependent on foreign economic expansion and the value of the dollar. Plus, federal policy won't necessarily assuage the fears of small businesses about the difficulties of selling their products abroad. "They look at it as a big risk, and that big risk always has to do with getting paid," says Laurel Delaney, president of Globe­Trade.com, a Chicago-based consultant to small businesses.
Payment isn't the only challenge. Betsy Shields, founder of Breakaway Technologies based in Park City, Ill., sells used computer equipment abroad. Exports made up about 30% of her total sales of $2.4 million last year. Brisk business in Hong Kong and Singapore, though, dried up in 2007, when computer hardware manufacturers "dumped a lot of brand new product over there at pretty low prices," she says. A recent prospect in Tanzania looked promising, but tariffs made Shields' goods too costly.
It's also tough for small companies to navigate the different rules away from home. "If you're a small business in New York and you're selling to Chicago, you know what the laws are, you know where the banks are," says Ex-Im Bank Chairman Fred P. Hochberg. "When you're selling overseas, those things aren't as clear."
Still, Old, who speaks six languages (though not Korean), says he is continuing to pursue his global ambitions. He is counting on foreign sales to expand his business from $1.25 million in revenues this year to $20 million by 2013. Old, 54, says he has a good sales prospect in Israel and is learning Urdu so he can speak to another possible customer in Pakistan. "The ability to access international markets via a simple thing called a container is huge," he says.
The bottom line: The White House wants to increase exports by small business, but entrepreneurs are wary of the unpredictability of global markets.
Before it's here, it's on the Bloomberg Terminal.
LEARN MORE