Apple's Endlessly Expanding Universe
In 2008, Steve Jobs said, 'Let there be Apps.' Now a cosmos full of companies and developers is bound by the laws of Applefor better and worse
By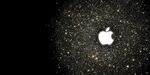 Five days after the product launch of the decade—we're talking about the iPad if you hadn't guessed—Steve Jobs was fielding questions at a press conference on Apple's (AAPL) Cupertino (Calif.) campus. The iPad release had been a stadium-style show, full of stagecraft and choreography meant to wow a global audience. The follow-up was more like a club gig for the truly devoted. The purpose was to show off some improvements to the software that powers the iPad, as well as the iPhone and the iPod touch. Surrounded by journalists and bloggers as interested in the guts of his creation as its flawless skin, Jobs, still gaunt from a cancer-related liver transplant about a year ago, was loose and commanding, his energy and wit at full force. Asked why Apple hadn't yet included the ability to run small, portable chunks of code called Widgets on the iPad, he grinned. "We only shipped it on Saturday," Jobs said. "And on Sunday we rested."
It was a joke, of sorts. Apple is not divine—though anyone who rode the stock from $3 to $247 since Jobs' 1997 return to the company might disagree. What Apple has come to resemble is an endlessly expanding cosmos. More than 85 million iPhones and iPod touches are in existence, up from zero in July 2007. IPhone users have downloaded 4 billion apps from Apple's App Store, and more than 10 billion songs, 33 million movies, and 250 million TV shows from iTunes. IPhone owners, who make up just 2.2% of total mobile-phone consumers worldwide, according to market research firm IDC, chug 64% of all mobile browsing minutes, says Net Applications, another research firm. According to Apple, 500,000 iPads have already been sold, increasing the number of people who have access to a rich life, full of endless media and communication options, without ever leaving the Apple platform.
Apple's neatest trick is that this platform would expand even if Apple were sitting still (it's not). Forget Apple's 34,000 salaried employees. More than 125,000 developers now work to make apps for Apple products. Apple pays them nothing. They sign contracts agreeing to Apple's rigorous terms in the hope that users will buy their apps or view ads on them. In the hope, really, of becoming another little planet orbiting Apple's sun—with the truly lucky ones landing a spot in the company's TV spots.
In the quarter ended Mar. 31, the company blew past analysts estimates with sales growth of 49%, to $13.5 billion, while profits soared by 90%, to $3.07 billion. That included record sales of the iPhone, up 131% from the previous year. Jobs even broke from his typically tight script to note: "We have several more extraordinary products in the pipeline for this year." That could be because a midlevel engineer celebrating a birthday left a prototype of an upcoming iPhone model in a bar on Apr. 18, stealing the element of surprise. Still, there's little doubt Apple remains on the march into new markets, creating even more of a reason for developers to hitch their wagon to Apple.
For Apple, it's a Wintel-like cycle in which new Apple hardware drives the creation and purchase of new apps. Except it's better than Wintel; the combination of Intel processor running Microsoft's Windows operating system never really managed to leap from PCs to other devices. Apple has constructed its empire so that almost anything you buy on iTunes—and Apple has your credit-card information with your first purchase—can run on any future iProduct. "The laws of nature say that [Apple is] making too much damn money, that this has to be unsustainable," says David J. Eiswert, who runs T. Rowe Price's (TROW) $312 million Global Technology Fund (PRGTX). "But who is going to stop them?"
Plenty of companies fancy themselves contenders, including Microsoft ( 2 3 Next Page
Before it's here, it's on the Bloomberg Terminal.
LEARN MORE