San Diego Zoo's Newest Exhibit: Innovation
The nearly 100-year-old nonprofit proves it's never too late to rethink your business model
Jessie Scanlon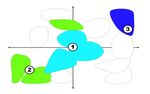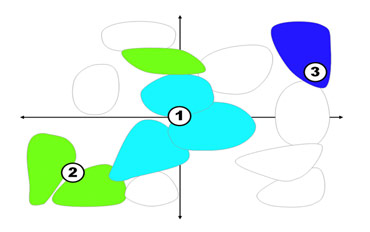 In 2008, the San Diego Zoo & Wild Animal Park—one of the nation's leading zoos and a global leader in saving endangered species—came to a realization: despite more than 4.5 million annual visitors and $200 million in annual revenues, the organization itself was on an unsustainable path.
Founded in 1916 with the three-part mission of recreation, education, and conservation, the zoo was still on target to show an operating profit of $13 million despite the market panic that pushed many companies and nonprofits into the red. But as Chief Financial Officer Paula Brock told the executive committee, the long-standing model of funding conservation research and educational initiatives from entertainment revenues (tickets, food, and merchandise) and donations couldn't be maintained­—attendance simply wouldn't rise as fast as the costs of maintaining a 2,000-person enterprise.
The zoo had to innovate. And it has, by identifying new ways to connect with visitors and finding lucrative revenue sources such as long-term business consulting and events like a recent sold-out biomimicry conference and a planned expo showcasing eco-friendly products.
Taking the San Diego Zoo & Wildlife Park as a guide, here's a look at how an organization or company can grow through innovation.
Any project should begin with asking the right question. San Diego started with this one: How do we position ourselves as a world leader in conservation so that we can attract more funding?
Jump Associates, a San Mateo (Calif.)-based growth-strategy firm, helped the zoo widen its inquiry. "We asked them to think about how they could develop a sustainable growth strategy by identifying new revenue streams to fund conservation and grow the business," says Lara Lee, the Jump principal who led the project.
Brock describes the next phase of the process as "corporate psychoanalysis." Lee's team talked to employees from all departments about the organization's strengths and weaknesses, and then asked visitors about their perceptions of the zoo and attitudes towards conservation. They found, for instance, that while visitors care about the planet, they didn't use the word "conservation" and they didn't know exactly how to proceed. Whose advice should they trust? What individual effort that they made would have an impact on the world?
Combining that input with a broad rethinking of the zoo's competitors in the conservation arena—from other zoos and traditional conservation organizations to entertainment and retail brands—Lee created an "opportunity map," or a visual representation of the marketplace.
The Opportunity Map
The map had four quadrants defined by two axes. The axes that Jump and the 12-member zoo team chose were critical, because they framed the market in a way that revealed different opportunities. The team could have looked at the market in terms of local vs. global efforts, animals vs. habitats, or nonprofit vs. for-profit. Ultimately, they decided on individual needs vs. the world's needs as the horizontal axis, and direct vs. indirect involvement running vertically.
"By re-examining the conservation landscape through the needs of ordinary people, we discovered that the San Diego Zoo's key competitors aren't obvious players like the Bronx Zoo or even Disney's (DIS) Animal Kingdom—they're organizations like Whole Foods (WFMI) and Discovery Communications (DISCA) that also meet people where they are on issues of conservation," says Lee.
Looking at the white space, Brock's team saw lots of opportunity—14 areas to be specific—with a cluster around the notion that many people and companies want to do right by the planet, but aren't sure how.
The next question was how the zoo could take advantage of these market openings. Comparing the new areas with the park's existing strengths, Jump created a strategic plan to help the zoo executives prioritize new projects.
Step One was building the zoo's strengths and credibility. For example, zoo scientists know a lot about environmental issues such as water scarcity. By bringing a group of corporate executives together to discuss the issue with its experts, the zoo added to its experience hosting events and highlighted its in-house knowledge. Meanwhile, the zoo was also building partnerships with entities such as the City of San Diego and the Biomimicry Institute.
Step Two was connecting people with conservation. That meant different things for different people. To connect with younger consumers, the zoo has added more videos to its Web site; at the same time, it has built a zip line ride at its 1,800-acre wildlife park north of San Diego that lets visitors soar across a beautiful natural landscape, offering them the same combination of thrill and reflection that has driven the ecotourism trend.
Step Three, which has yet to be taken, is further cultivating conservation leadership through the zoo's venture business office. The zoo is now expanding its consulting business, which includes clients such as the U.S. Fish & Wildlife Service and the Emirate of Abu Dhabi, and has started using its facilities to showcase sustainable technologies and products, making conservation more accessible to millions of visitors. And, says Debra Erickson, associate director of communications, "there are 11 more strategies to build conservation funding just waiting to be developed."
What can executives learn from how the San Diego Zoo & Wildlife Park has grown through innovation?
Ask the right questions. Consider all of the different ways that you can view the market. Different frames will reveal different opportunities.
Look inward. Talk to people throughout your organization in order to understand your various strengths and assets. The zoo found, for instance, that its facilities provided the space to host events and showcase new products.
Understand people's needs. As San Diego learned, its visitors didn't necessarily use the word "conservation," but they did care about the planet and felt confused about how their actions were affecting the environment. The zoo saw a chance to connect with those people and to get them them more involved.
Prioritize. Create a plan to grow over time. This will help you evaluate new ideas as they emerge. Some of those ideas might have merit, but you'll have to put them aside because they don't fall into the top-priority areas of the opportunity map.
Before it's here, it's on the Bloomberg Terminal.
LEARN MORE