Wringing Maximum Dollars Out of Innovation
A study reveals the three steps that help innovative entrepreneurs actually turn their good ideas into dollars
Doug Hall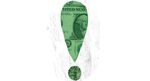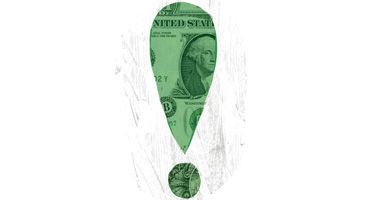 So you're innovating like crazy. Good for you. Now how do you make some money off of all that hard work? Greg Lemmon, statistician at the Eureka! Ranch, set out to answer that question, aided by some funding from the Kauffman Foundation of Kansas City, Mo. His study polled over 500 patent lawyers, managers of tech transfer programs at universities, inventors, and corporate innovation buyers during the fall of 2008. Here are three of his findings that have a direct impact on inventive entrepreneurs.
1. IT'S THE IDEA THAT MATTERS MOST.
The research found that the most important driver of valuation is something we called the Wow factor. We defined it as a measure of how different the innovation is compared with its competition. Successful innovation moves companies and their offerings along a continuum from providing commodity products or services to having a monopoly that is extremely difficult to combat. The study found that ideas that are considered major breakthroughs are worth four times more than minor innovations.
The next most important valuation elements were proprietary protection and development status. Proprietary protection includes patent status as well as trade secrets. Major trade secrets and ideas that have been patented are worth more than twice as much as ideas without tangible proprietary protection. (A major trade secret is one that makes it nearly impossible for even a highly motivated person to copy a product or service in less than five years, if ever.)
Development status refers to market readiness. Ideas in rough prototype form are worth less than ideas in the final design or production stage. Ideas that are shipping and selling are worth more than three times as much as concepts that have not been developed into successful prototypes.
What does this mean to you? Be brave and bold. Resist the urge to compromise uniqueness in order to accelerate time to market. Challenge your staff to come up with ideas that are so special that customers are willing to pay more money for them.
2. VALUATION VARIES BY INDUSTRY.
The sector that places the most value on the Wow factor is consumer products and services. In industrial products and services, development status was of greater relative importance. Proprietary protection was valued most highly in the medical field. Entrepreneurs would be wise to respect industry biases when looking for partners or buyers of their innovations.
3. COMPETITION DRIVES VALUATION HIGHER.
The research included analysis of the impact that the number of bidders had on the final price of patents sold at an auction held in October 2008 by intellectual-property specialists Ocean Tomo. As you might expect, the greater the number of bidders, the higher the final price. In fact, the selling price when there were four or more bidders was 10 times higher in the absolute and four times higher relative to pre-auction valuation than when there was only one bidder.
When marketing an innovation, it takes a lot of work to find potential buyers or partners, so there is a tendency to stop and negotiate when you find one. Don't. The data indicate you should be aggressive in reaching as many potential buyers as possible. It takes a lot of energy to make lots of pitches, but it's worth it. I know. Years ago I was pitching a book to publishers. One publisher made a quick offer and asked for an immediate decision. I said no. Eventually I got three publishers interested. I held an informal auction and ended up receiving five times what the first publisher offered. Don't you owe your innovation that same success?
Return to the BWSmallBiz October/November 2009 Table of Contents
Before it's here, it's on the Bloomberg Terminal.
LEARN MORE