Where the Ideas Are
Technology transfer lets you shop for existing technology and commercialize it yourself, but such programs can be risky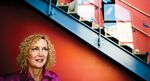 If you just can't come up with a great idea for your next venture, you can shop for one. So-called technology transfer lets you license existing technology from a university or federal laboratory and then use your own resources to commercialize it. These sorts of programs can be great options, but they're very risky. And it can take years before a product derived from the technology starts to bring in cash.
But the biggest question is whether you personally are a good fit for tech transfer. David Allen, associate vice-president for technology transfer at the University of Colorado, says the ideal candidate is an experienced entrepreneur with a solid understanding of the technology they'll be bringing to market. That's not to say newcomers can't make a go of it—if they can find a way to fill that knowledge gap. Kris Appel was with the National Security Agency for 17 years, but she always wanted to be an entrepreneur. In 2005 she saw a flyer for a program at the University of Maryland that helps women entrepreneurs exploit technology-related opportunities. "I never would have tried this without the program," Appel says.
That program connected Appel with two researchers at the University of Maryland who had developed a device to improve arm function in stroke patients. It also helped Appel evaluate the product's market potential and gave her access to an attorney whose analysis convinced her that the patent on the device was solid. After striking a licensing deal in 2007, Appel put together an advisory board for her company, Encore Path, and stacked it with a neurology expert, experienced entrepreneurs, and an expert at landing state economic development dollars.
Any tech-transfer agreement should be reviewed by an outside attorney. Typically, the deal lays out development milestones that the entrepreneur must hit; otherwise, the university or lab can cut off rights to the technology. The university will usually get royalties (generally, 1% to 5% of sales, depending on how much work is still needed on the product), and possibly a small up-front payment (maybe $10,000) and a small equity interest in the startup. The particular academic behind the invention may get an equity stake, too—in some cases more than 50%, depending on how critical his or her future involvement is. National labs researchers can also get equity stakes.
It's important to build a strong relationship with the academics behind your technology. Thanks to Appel's bridge-building, the inventors behind her company—Jill Whitall, a professor at the University of Maryland School of Medicine, and Sandy McCombe Waller, an associate professor there—are both willing to speak at conferences where Appel presents. Encore Path also landed grants from the National Institutes of Health and the Small Business Innovation Research program to fund development work by the pair on possible new products.
Of course, given the long road to market, entrepreneurs often need to make adjustments. Appel went back to the University of Maryland a year after her deal was signed and asked that the 8% royalty rate be cut. "I showed them my financials and said I can't make this work," Appel says. The university cut the rate to 2%, bumping up over time to 5%. The product hit the market in May, and Encore Path has generated over $60,000 in sales. Says Appel: "This has been immensely rewarding."
Return to the BWSmallBiz October/November 2009 Table of Contents
Before it's here, it's on the Bloomberg Terminal.
LEARN MORE