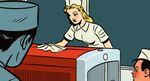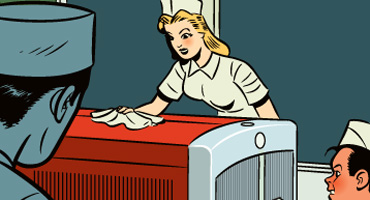 Q: Some 60% of our revenue comes from servicing computers; 40% comes from product sales. Our hardware sales are down, but we can't lay off employees without hurting our services business. What's a computer nerd to do? — Brian Lawson, Tucson
A: Focus on selling your services, something many tech companies are doing as hardware becomes a commodity. "Service providers need to figure out a way to become trusted advisers to their clients, and not just another vendor," says Ken Keller, a small business consultant in Valencia, Calif.
Consider selling managed services contracts that cover monthly network maintenance, virus protection, spam-blocking, and software upgrades. Recurrent, reliable income from these contracts, and perhaps from selling hardware warranties or computer accessories, can boost your cash flow.
There are also ways to wring more income from your staff. Sure, your employees are tech-savvy when it comes to dealing with customers, but make sure they're using the most up-to-date software in their own jobs, too. This could boost their productivity, enable them to take more service calls, and help your bottom line.
You should also start measuring your minimum utilization rate (MUR), or the amount of time technicians devote to billable projects for clients, as opposed to internal work. Aim for 80%, says Jonathan Goldhill, principal consultant at the Growth Coach in Woodland Hills, Calif. Tracking MUR will also allow you to see which employees are most productive and which might be cut without losing revenue. Paying attention to basics—tracking receivables closely, getting the best deals possible from your vendors, and jettisoning clients who are slow payers—can also help.
Q: I manufacture custom skis. I have heard that incorporation is a good way for entrepreneurs to protect their personal assets. But I worry that the court will view forming an LLC as a "front" if I don't take reasonable steps, such as purchasing insurance, to protect my assets. Can a court go after my personal assets? Are there alternatives, such as requiring a signed release of liability for a purchase? — Kyle Pilote, Rochester, N.Y.
A: If your business is currently operating as a sole proprietorship (or "DBA"), you are personally liable for its debts. This means that a creditor could go after your home, your car, and your personal bank account for any liabilities that exceed your company's value, says Brian Liu, chairman and co-founder of LegalZoom.com.
Incorporating as an S or C corp, or forming a limited liability company (LLC), is one way business owners can give their personal assets some protection. Although plaintiffs do sometimes try to "pierce the corporate veil" and hold business owners personally responsible even if they have formed an LLC, you shouldn't worry about it as long as you're running a legitimate business entity, maintaining a separate financial identity for the business, following corporate formalities, and paying your business taxes, says MyLLCAgreement.com founder Adam Bergman.
However, you can be held liable if you personally guarantee your business obligations, says Richard M. Leisner, an attorney at Trenam Kemker in Tampa. "This is something you should strive to avoid as you become more successful, but at the start the personal guarantee may just be a fact of life."
You should also carry appropriate liability insurance and have your lawyer draw up a customer agreement to bolster your protection against liability, says Erika Schenk, an attorney with Bryan Cave in St. Louis. Although a liability release may be a good idea for some, consumer-protection laws prohibit companies from using such releases to shield themselves from all legal action. Talk to an attorney and to your industry association about what you can realistically expect from such an agreement. -Karen E. Klein
To ask Klein a question and read all of her columns, go to businessweek.com/go/sb/smartanswers
Return to the BWSmallBiz October/November 2009 Table of Contents
Before it's here, it's on the Bloomberg Terminal.
LEARN MORE