How Small Business Feels About Health-Care Reform
Small business lobbyists are for no preexisting conditions clausesand most oppose a public option
Jeremy Quittner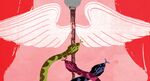 Benjamin Armistead, chairman of 20-employee Greenwich Transportation Underwriters, has it tough. The company's health insurance premiums exceed $100,000 a year and are rising at 25% a year. "We are a wonderful example of the dysfunction of the [health insurance] marketplace," Armistead says. "Part of this dysfunction is our own"—his $2 million company has some overweight workers with diabetes and heart issues—"but a lot is the marketplace."
As the debate over health reform moves closer to a final vote, small business advocates are lobbying furiously to ensure that entrepreneurs like Armistead get a fair shake. They agree on most points: Reform must limit premium increases, eliminate preexisting conditions clauses, increase the choices available to small businesses, and allow small companies to purchase insurance across state lines. With the exception of Small Business Majority, they are opposed to employer mandates and a public option. The bills under consideration promise to contain costs by simplifying administration, restructuring Medicare payments, and rating care according to quality.
Both the House and Senate propose the creation of state exchanges or gateways, which would allow businesses and individuals to purchase policies across state lines. The bill recently released by Senate Finance Committee Chairman Max Baucus (D-Mont.) includes such an exchange in lieu of a public option. Small business lobbyists say the exchanges would increase competition and lower costs. "We want states in competition with each other," says James Gelfand, senior manager of health policy for the U.S. Chamber of Commerce. The National Federation of Independent Business has lobbied for 15 years to allow small companies to form interstate purchasing pools. Such bills have passed the House—and only the House—repeatedly.
Only the Small Business Majority is willing to accept a public option. The others fear a public option would pay health-care providers less than private insurance, causing the providers to shift costs to private insurers and raising prices for those who purchase private insurance.
Another priority is to eliminate preexisting condition clauses, as the Senate and House Tri-Committee bills would, in hopes that this would encourage more people to buy insurance. "It is important that we figure out how to get people into the system," says Amanda Austin, the NFIB's director of federal public policy.
All of the House and Senate bills include an employer mandate, which most of the groups oppose on the grounds that it amounts to a harsh new tax on small businesses. Austin fears a mandate would suck up business revenues that could otherwise be used to hire employees or give raises. Small Business Majority says mandates, as proposed in the most recent Senate bill, contain exemptions for up to 87% of small businesses, based on size and revenue. Says John Arensmeyer, the group's founder and CEO: "Mandates help encourage people and businesses to be part of an employer-based system." But he says a combination of tax credits and subsidies is critical to making mandates affordable for small companies.
Advocates acknowledge compromise may be necessary. Gelfand says opening up insurance markets across state lines may not happen in one sweep, and legislators might not allow small businesses to form purchasing pools. He says he could live with letting individual states sign purchasing agreements as an intermediate step (as is currently proposed in the Baucus bill). "If nothing gets done, things that are bad are going to get worse," Gelfand says. Right now, "Small businesses have the worst of all worlds."
Return to the BWSmallBiz October/November 2009 Table of Contents
Before it's here, it's on the Bloomberg Terminal.
LEARN MORE