Mark Hurd of HP Isn't Resting on His Laurels
Maria Bartiromo talks with Hewlett-Packard CEO Mark Hurd
By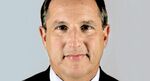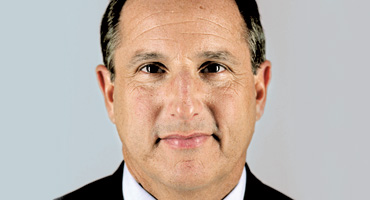 On the eve of a Hewlett-Packard (HPQ) meeting with Wall Street analysts, I talked with CEO Mark Hurd about how the company—now the largest in all of techdom—has weathered the downturn and where growth lies in the months ahead. Hurd also discussed HP's integration of tech services company EDS, which it bought last year for $13.9 billion. The man whom another business magazine recently called the most competitive chief executive on the planet drew a distinction between HP's strategy and that of Dell, which just announced its intent to purchase tech servicer Perot Systems (PER).
MARIA BARTIROMO
What do you think of Dell's (DELL) $3.9 billion acquisition of Perot Systems?
MARK HURD
When I look at the overall deal, I think it's a strong validation of the strategy we've executed. And we look forward to seeing them in the marketplace.
With the Dell-Perot deal, IBM (IBM) buying PricewaterhouseCoopers, you see tech services becoming a key driver of sales. Can HP turn EDS into an effective catalyst for the whole company? Can HP become as strong in services as IBM?I think HP is a global leader in services right now. I believe in the long run the alignment of service and technology companies is key. So, yes, EDS can help catalyze sales. But at the same time, it's HP's innovation that can automate processes. What we've done is work very hard to build out the infrastructure part of our business—PCs, servers, storage, networking. We believe there's tremendous leverage across each of those categories because they share so many common parts. Then we wanted to leverage software on top of that infrastructure. So we've built the sixth-biggest software company inside Hewlett-Packard—software for server management, storage management, network management, data-center management. And it was critical for us to align the services capability on top of that software capability. We can deliver that infrastructure to a customer from the cloud, from a data center—any way they choose. When you buy a services company in isolation, that's one decision. It's not what we did.
Do you see evidence of increasing IT budgets, of more money being spent on services as we head toward the end of the year and as companies put together their 2010 budgets?The thought that companies created a 2009 budget and in the middle of the year there's a catalyst to change that direction is probably not an appropriate thought at this point. The bigger question is what 2010 will look like. One thing is for sure, business's overall IT infrastructure has aged a year. It was not replaced at the normal rate. So I think you'll see more IT spending in 2010 than you saw in 2009, but I think we're going to have to wait a couple months and see how this economy fares in the fourth quarter before we can really know what next year will bring.
Some people have suggested that the overall HP game plan was devised by your predecessor, Carly Fiorina, and then executed with insane efficiency by you. Do you agree with that?Oh, not at all. To be very blunt, I get too much credit in many respects for a lot of stuff. But this is not about my predecessor. This isn't about me. This is about a lot of folks. To build a company of our scale requires a lot of talent, and there are a lot of quality people in this company. To attribute the success of Hewlett-Packard to any one person is simply a mistake.
If Carly runs for a U.S. Senate seat, will you vote for her?I don't know where she stands on the issues. So if she's running for an office, I'd have to understand what she plans to do and what her agenda is, just as I would try to understand [the agenda of whomever] she was running against. And I don't have any of that data right now.
Newsweek just named Hewlett-Packard the top green company in the tech industry. Where do you stand on the carbon cap legislation that was passed by the House and will soon be considered by the Senate? As BusinessWeek writes this week, it has created a deep divide within the business community.Well, I don't know. I mean, I have to get educated on the legislation. I would tell you this: It is a big deal to us to be environmentally friendly. We think it's not only good for the environment but it's just good business. For example, we've figured out how to have printers not consume power while idle. And there are hundreds of these innovations across HP, all designed to reduce our footprint or reduce the power that's consumed. So we're really proud of this recognition.
Analysts have given your team credit for keeping very tight control over expenses during the downturn. Now what's your plan to get the top line growing again as the economy recovers? We've fully integrated EDS into HP. We've got a very strong [product] portfolio sitting in a market that's ready for replacements in 2010. I would expect 2009 to end with R&D innovation roughly at the same level as it was before this started, if not a little higher. We have a lineup of new products that's as strong as we've ever had. We have a sales organization that's the same size or maybe slightly bigger than before [the downturn]. Plus we have a services organization we never had before and R&D as focused as it was before this started.
Before it's here, it's on the Bloomberg Terminal.
LEARN MORE