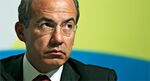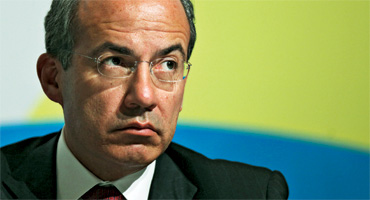 Mexico City - It's crunch time in Mexico. After years of surpluses, the country is facing a growing budget gap. The shortfall is sparking vigorous debate on shutting ministries, laying off federal workers, and raising taxes on soft drinks, phone service, and more. But the most pressing question—and one that Mexico's leaders seem unable to address—is how to reduce the Treasury's dependence on dwindling oil revenues.
State-owned Petróleos Mexicanos, or Pemex, contributes some 40% of the national budget. Problem is, output at its main offshore field is plummeting. Last year, Mexico produced some 2.6 million barrels of oil daily, down 30% from its 2004 peak; now, it's 2.5 million a day, and without major new discoveries, Mexico's reserves will last for just nine more years.
Pemex engineers have long known that production would fall, but politicians have failed to take the decline seriously—until now. In a speech to a jam-packed Congress on Sept. 15, Finance Secretary Agustín Carstens acknowledged that Mexico was in rough shape. In 2010 Pemex's contribution to the federal budget will fall by $15 billion—about what the country spends in four years on police, security, and the judicial branch, Carstens said. "No other nation has faced such a rapid, serious drop in revenues," he said.
To get Mexico on a more solid footing, the government is proposing $16.2 billion in spending cuts next year. Carstens promised to ax 10,000 high-level government jobs. And President Felipe Calderón's budget for next year would eliminate three ministries, including one overseeing the important tourism industry. Calderón's budget also includes a $13.1 billion increase in personal, corporate, and consumption taxes.
That has the opposition-controlled congress hopping mad. With the economy expected to contract by 7.7% this year, opposition politicians say higher taxes are something Mexico can ill afford. "If we want any chance of emerging from this slump, we must take on long-term debt and allow a bigger deficit," says David Penchyna, a ranking member of the center-left Institutional Revolutionary Party (PRI).
Mexico is already taking on more debt. This year it's headed toward a fiscal deficit that equals 2.3% of gross domestic product, vs. 0.1% in 2008. The deficit is expected to rise to 2.5% of GDP next year, or 3.1% when off-balance-sheet obligations such as a 14-year-old bank bailout are included, economists say.
POSSIBLE DOWNGRADES
While the gap may seem modest in comparison to Washington's 11% deficit, investors don't like the idea of more debt. Two agencies—Fitch Ratings and Standard & Poor's (MHP)—have signaled a possible downgrade in Mexico's sovereign bond rating, though that likely wouldn't threaten the investment grade the country has enjoyed since 2000. "There is limited fiscal room for maneuvering in Mexico," says Lisa Schineller, an analyst at S&P. "We see a very challenging scenario over the coming years."
And don't expect Pemex to bail out Mexico City anytime soon. Because its main oil field, called Cantarell, was one of the world's most productive for decades after its discovery in the 1970s, the politicians who controlled Pemex's budget scrimped on spending for exploration. As crude exports have plummeted, these officials have started to understand that Pemex needs greater support. Since 2004 the government has nearly doubled investment in Pemex, to more than $20 billion this year. But it will take time for that to make up for declining output at Cantarell, which means the government needs to find new sources of revenue—fast. "You can't just discover and start producing more oil overnight. It can take years," says Jonathan Heath, chief Latin America economist for HSBC (HBC) bank. "We're facing a permanent problem that other countries don't have."
Before it's here, it's on the Bloomberg Terminal.
LEARN MORE