How Banks Should Manage Risk
They can't do it alone. What's needed is a regulator who can pull data firm-by-firm to better grasp systemwide exposure and identify hot spots
David Bogoslaw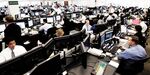 Marking the one-year anniversary of the collapse of Lehman Brothers' , President Barack Obama urged Wall Street to mend its ways. "Instead of learning the lessons of Lehman and the crisis from which we are still recovering, they are choosing to ignore them," he said in a speech in New York on Sept. 14. Part of his ambitious plan to overhaul the financial system is a new Financial Oversight Council to identify emerging systemwide risk issues and improve coordination among agencies such as the Federal Reserve Board, the Securities & Exchange Commission, and the Federal Deposit Insurance Corp.
The collapse of Lehman and the global credit crisis it spawned made it clear that it's not enough to manage risk only within individual banks. Risk needs to be examined on a systemwide basis, taking into account the crowding of speculators from different firms into certain assets, which often leads to market bubbles. Banks need to determine their exposures to other markets that can easily come under pressure in a downward liquidity spiral once a bubble bursts.
In taking a more holistic approach to risk, financial firms are paying more attention to the kinds of risk they have, where it resides in their organizations, and how one kind can potentially affect others, says Rob Mochwart, a risk consultant and former chief risk and credit officer for a now-defunct subsidiary of Popular (BPOP).
Traditionally, retail brokers have confined their risk analysis to very large clients with margin accounts who raised concerns about their accounts blowing up if asset values collapsed, says Gregg Berman, who heads the risk-management business at RiskMetrics Group, a New York consultant. But after last year's turmoil, brokers have become more proactive, trying to look at the exposure that all of their clients have to a certain company or industry.
blame executive negligence, not models
"Having that level of detail across a huge volume of accounts, while quite daunting, is becoming part and parcel of operating, so they can see ahead of time what portion of their clients have exposure to a certain name or a certain category of risk factors, a certain portion of the yield curve, or a certain sector," Berman says. "If lots of clients have exposure to the short end of the [Treasury bond] yield curve and the yield curve were to steepen, all my accounts would get hit."
To deal with that possibility, RiskMetrics recommends that firms at least inform their clients of these concentrated positions and then suggest rebalancing their positions or hedging their existing exposure. "The first step to any risk-management program is understanding what can happen to your portfolio, not predicting what will happen," he says.
After watching their funding quickly dry up last year when investment banks stopped lending, hedge funds have learned to use multiple prime brokerages as funding sources rather than just one and are gravitating to trading activities that are less sensitive to financing, says Berman.
Risk expert Rick Bookstaber, whose 2007 book A Demon of Our Own Design anticipated the credit crisis, blames the market crash more on a failure of risk governance within banks than on faulty risk models. "If you don't have risk managers looking at positions and understanding risk and communicating it, or if you don't have CEOs willing to act [on data], it doesn't matter what you're doing as far as risk models," he says.
bonus "clawbacks" when warranted
There's not much individual firms can do to reduce their exposure to systemwide risk other than shore up their due diligence and be more careful in choosing the counterparties they trade with, says risk consultant Mochwart.
The culture of Wall Street also argues for a regulator dedicated to systemwide risk oversight. One reason for the time lag between innovation in financial products and implementation of countervailing risk strategies is traders' unwillingness to share what they see as proprietary information with others, even within the same comnpany, says Dr. C.H. Ted Hong, a mortgage securitization consultant and president of Beyondbond, a financial consulting firm in New York. And, he adds, because risk management is a cost center, not a profit center, for banks, it doesn't get the respect it deserves.
The most visible progress in managing risk is in the area of derivatives such as credit default swaps (CDS's). The concentration of risk that brought insurance giant AIG (AIG) to the brink of defaulting on its obligations and required a massive government bailout has provided a compelling argument for shifting CDS trades from an unregulated, over-the-counter environment to central clearinghouses that guarantee both sides of a transaction and greatly reduce the risk of counterparty default. On Sept. 10, J.P.MorganChase (JPM) and 14 other swap dealers agreed to send bigger portions of their trades to clearinghouses. The standardization of swaps required for them to trade on exchanges would also create more liquidity in the swaps market. CME Group (CME) and IntercontinentalExchange (ICE) are leading the way toward central clearing of these trades. There are also plans to impose greater capital costs on traders who insist on customized swaps that continue to trade over the counter.
There are also efforts under way to put constraints on compensation for bankers in order to rein in risk practices. Central bankers and finance ministers from the G20 countries are now calling for global standards that include bonus clawbacks if trading strategies cause a firm to lose money and longer-term performance measures. In his speech, Obama told Wall Street movers and shakers that executive bonuses should be put to a shareholder vote this year.
tag financial products with bar codes
Among the things the Group of Thirty, whose steering committee for financial reform is chaired by Paul Volcker, is pushing for is that corporate boards be fortified with more engagement by independent members with financial industry and risk-management expertise.
For Bookstaber, risk management starts with finding out the major players' asset and leverage positions. A major step toward changing the way systemic risk is managed would be to have a regulator who can pull data firm-by-firm to better grasp the total exposure that banks and hedge funds have and can aggregate that information to identify "hot spots and overcrowding." Bookstaber has proposed tracking the concentration of investors by assets or by strategies by tagging financial products with bar codes, just as the Food & Drug Administration does to identify contaminated products and track them to store shelves.
Bookstaber also suggests placing a liquidity charge on assets that stay in bank inventories too long, which would force inventory out the door and give a sense of what prices should be. If such a penalty had existed in 2005 and 2006, he says, last year's crisis might have been averted.
Proposals for improved risk oversight made by the U.S. Treasury Dept., the Group of Thirty, the Centre for Economic Policy Research, and other organizations stress that it's up to regulators to ensure the rules are in place to discourage financial firms from taking excessive risk in the future. Their proposals focus on the need for higher capital requirements and longer-term funding sources for assets to avoid liquidity crises, as well as improved liquidity and risk-disclosure standards.
One of the core principles laid out by the U.S. Treasury to strengthen capital and liquidity requirements for global banking firms recommends that risk-based capital requirements be based on the relative risk of a bank's exposures and that risk-based capital ratios better reflect the firm's current financial condition. Treasury Secretary Timothy Geithner would like the Group of 20 nations to agree on new capital levels by the end of 2010 and implement them by the end of 2012.
one fix doesn't fit all
However, the solution to systemic risk isn't more capital, but changing financial firms' behavior, argues Avinash Persaud, chairman of the Warwick Commission on Financial Regulation. "What may be safe for one institution to do is not safe if all institutions were to do it at the same time," he wrote in the forward to the latest Geneva Report on the World Economy, Fundamental Principles for Financial Regulation, in July. "We must use capital requirements to help risk flow to where there is capacity for it. Risk held in places where there is little capacity for it should carry large capital requiremets, while risk held in places with a capacity for it should have little capital requirements."
He also argues that "homogenizing behavior in the name of a level playing field, equality of treatment, or transparency carries systemic costs, and the benefits must be weighed against these costs."
One premise of the proposed regulatory framework is to enforce rules more strictly during a boom period, more leniently during a crisis, and reject the traditional "benign neglect" policy regarding market bubbles.
The Geneva Report proposes a new accounting standard to replace the mark-to-market rule, which becomes useless when a liquidity crisis depresses asset values to fire-sale levels. The new mark-to-funding rule would allow pools of assets that have long-term funding in place to be put in a "hold-to-funding account" tied to the maturity of the funding. By imposing a higher capital cost on short-term funding of long-term assets than where long-term funding has been secured, regulators would encourage financial firms to look for longer-term funding despite the higher cost instead of relying on the short-term funding that poses systemic risk.
Short-term borrowing was a critical issue for both Bear Stearns and Lehman Brothers. All it takes to cause a liquidity crisis is one day or one week of difficulty in rolling that borrowing over, says Bookstaber.
regulators need to share information
Awareness of systemic risk dates back at least as far as 1980, when the bursting of the silver bubble led to a plunge in cattle futures due to the Hunt family's need to sell its cattle assets to meet rising margin calls on its silver positions. In 1998, hedge fund Long Term Capital Management collapsed when Russian credit defaults spilled over into Danish mortgage assets. So it's fair to question whether any meaningful and enduring change in behavior among big banks will result from the latest financial debacle.
More than just collecting the right data, what's needed to avoid the next crisis is an adequate "information architecture" that allows individual policymakers to understand the impact of decisions they make early in the supply chain on the macroeconomic system later on, argues Steven Adler, chairman of the IBM Data Governance Council, which is trying to design standards for the future of risk management and reporting. For example, while the Federal Reserve was aware of weakening loan underwriting standards as early as 2006, it couldn't foresee how that would reverberate to make mortgage-backed securities and collateralized debt obligations toxic enough to infect the entire financial system, he says.
Financial regulatory agencies should learn to share information, just as the intelligence community came together after its failure to prevent the terrorist attacks of September 11, Adler says. But it's vital to invite experts with dissenting opinions, such as New York University professor of economics Nouriel Roubini, to the table. Obama's proposed oversight council is a step in the right direction.
Before it's here, it's on the Bloomberg Terminal.
LEARN MORE