Wall Street's Shifting Job Landscape
While it could take years for the finance sector to fully bounce back, new players have emerged from Wall Street's collapse. They need talent to profit from the recovery
Ben Levisohn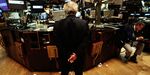 After enjoying five years of job security, big paydays, and public adulation, finance professionals watched their world fall apart when Lehman Brothers collapsed on Sept. 15, 2008. With losses from mortgage investments, trading, investment banking, and structured finance mounting, layoffs became the norm, as Bank of America (BAC) and Citigroup (C), among others, cut thousands of jobs. Fat bonuses awarded to top executives as well as managers and traders came under fire from regulators and members of Congress, and sparked public outrage. Those who were ushered out the door found new jobs hard to come by.
Big names on Wall Street, including former Oppenheimer (OPY) analyst Meredith Whitney, set up their own shops, while others, like ex-Deutsche Bank (DB) investment banker Gregory Byrnes, who jumped to hotel operator Carlson in March, left the business entirely. The little guys were forced to start businesses, either from scratch or with franchises, or look for jobs outside finance. In total, the number of finance-related jobs decreased by 443,000 in the last year. "It had to fall," says Deborah Markus, founding partner at executive search firm Columbus Advisors. "Wall Street had excesses."
But Wall Street may finally be turning a corner. With the economy expected to start growing again, so is business for Wall Street's banks. Capital markets are in an upswing. Bond issuance is nearing an all-time high. Mutual funds are starting to see inflows from investors looking to put their cash back to work. Even M&A has come out of hibernation, as recent deals, including Kraft's (KFT) $16.8 billion bid for Cadbury (CBY), demonstrate. The remaining firms have stopped worrying about survival and started planning for the future. "The survivors are just beginning their strategic growth planning," says Rob Sloan, head of the U.S. financial-services practice at executive search firm Egon Zehnder International.
I-Bankers Back in Style?
While firms like Bear Stearns and Lehman have disappeared, others have stepped in to take their place. Barclays (BCS), which purchased Lehman's North American operations, is making a push to join Morgan Stanley (MS) and Goldman Sachs (GS) as a top U.S. investment bank. Nomura Securities International (NMR) is also expanding in the U.S. Smaller firms such as Broadpoint Gleacher Securities (BPSG), which is expanding into fixed-income origination, and Ameriprise Financial (AMP), which recently hired 500 brokers, are trying to play with the big boys.
That means the job slump for finance professionals could be ending. Investment bankers, once near-pariahs, could be in demand again as M&A picks up. Bond trading is profitable again, meaning experienced traders are needed.
And with markets rallying, firms are putting their own money to work and will need to hire traders in various areas including currencies, emerging markets, and derivatives. "Wall Street overfired," says Adam Zoia, CEO of Glocap, an executive search firm. "They always do." He expects the number of people employed in finance to increase next year, although it will probably take five years for the head count to reach previous levels.
Still, it's not all good news. While jobs may become available at some banks, financial workers shouldn't expect compensation to return to previous levels. Companies are being more cautious with their pay packages, and it doesn't help that there are more out-of-work finance types than new jobs available. Lawmakers are keeping a keen eye on Wall Street pay and will continue to put pressure on compensation practices. Some experts estimate that some positions pay half of what they did in 2007. "They'll be employed but they will have smaller bonuses," says Zoia.
What Comes Next?
Financial professionals also have to contend with changes in business strategies. Wall Street is still trying to figure out what comes next, and how to boost profits, and that may not mesh with decisions made during the crisis. Some small firms, for instance, expected a long recovery that would give them access to business that had once been the domain of the large investment banks, like fixed income. But those businesses may turn out to be less profitable now that the big players are returning to financial health, and could prompt the small players to jettison some new hires. Other firms saw short-term opportunities in, say, distressed bonds and will move on now that prices are recovering. "People are just surprised at the speed that opportunities have appeared and disappeared," says John Jay, a senior analyst at financial research firm Aite Group.
The bright side is financial companies need to replenish staffs and build talent as they reposition for the future. "These institutions are always changing," says John Kim, managing partner and co-head of Heidrick & Struggles' global financial-services practice. "And there's always a flavor of the month."