Is Time Warner Getting Ready for an Acquisition?
Walt Disney's purchase of Marvel Entertainment could put pressure on CEO Jeffrey Bewkes to make a deal
By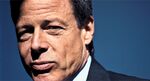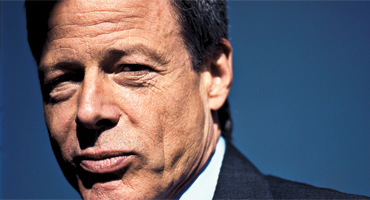 Walt Disney's (DIS) $4 billion acquisition of Marvel Entertainment (MVL) shows the Mouse House is still willing to make big bets in parlous times. The surprise move is also certain to put renewed pressure on other media companies to strike their own deals. No outfit is a more obvious buyer than Time Warner (TWX).
The media giant has about $7 billion in cash, and with an increasing focus on TV, film, and magazines, it has good reason to buy companies that would expand its reach. The big question is whether CEO Jeffrey Bewkes, who took heat last year for buying the profitless social network Bebo, will pull the trigger. Bewkes denies the Disney acquisition will push him into making his own deal, arguing that Disney bought Marvel in part to better compete with Time Warner's own DC Comics unit. "Nothing changes," he says. "We still look at any potential acquisition for its strategic rationale, what the risk is in terms of what we are willing to pay, and what our financial return will be."
There is no shortage of strategic fits for Time Warner. DreamWorks Animation SKG (DWA) would give it a fighting chance against Disney's Pixar. DreamWorks, unlike Marvel, has refrained from licensing film rights to other studios. So a DreamWorks buyer could start making Shrek sequels as soon as 2011. One media executive says the studio might be too pricey. "Time Warner looks to be a bottom fisher," says this person. "I don't know if Jeff Bewkes has the support of his board to buy something that will take a large premium to get."
If Bewkes wants a bargain, a more likely possibility is Metro-Goldwyn-Mayer. MGM's large film library would give Time Warner's cable channels cheap programming and fuel its online ambitions. MGM would surely come cheaper than it did five years ago, when Time Warner withdrew a bid after the asking price crept toward $5 billion.
CABLE VISION
Bewkes is a big fan of cable channels, which bring both advertising revenues and distribution fees. Scripps Network Interactive (SNI), whose lineup includes the Food Network and HGTV, would fit neatly. And while the ad-dependent NBC network might give him pause, the rest of NBC Universal, with such cable channels as Bravo, USA, and SYFY, plus the movie studio, would mesh well, too. Of course, that assumes GE would let its entertainment division go.
Video games also make sense. Larry Haverty, a portfolio manager at Gabelli Asset Management, which owns more than 140 million Time Warner shares, thinks Electronic Arts (ERTS) would be a good buy, or Take Two Interactive Software (TTWO), with its Grand Theft Auto franchise. Buying a game company would help Time Warner diversify away from movies and ad-supported media. The time is ripe, since many game makers are hurting and could go cheap.
So far, Bewkes has used his cash to pay dividends and buy back stock, the price of which has risen 30% this year. Some media insiders suspect acquiring Bebo for $850 million made Bewkes gun-shy. Investors say he overpaid for a second-tier social network that is confined mostly to Europe. But in a buyer's market and with consolidation brewing, Bewkes may soon need to acquire something.
Before it's here, it's on the Bloomberg Terminal.
LEARN MORE