Who Gets Michael Jackson's Latest Songs?
The fight for the rights to the pop star's most recent songs promises to be a complicated one
By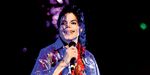 Michael Jackson may have one more thriller for the music industry. Administrators for the late entertainer's estate appear to be preparing to auction the distribution rights to some of the estimated 150 songs the 50-year-old pop star had completed and stored away in the years before his June 25 death, say record industry sources. Given the sale of more than 2 million copies of Jackson's previously released albums in the two weeks following his death, the promise of new material could set off spirited bidding among major music labels.
At the center of the action will be Jackson's longtime lawyer, John Branca, one of the estate's two "special administrators." A tough negotiator, Branca obtained a then-unheard-of $1.2 million from MTV (VIA) and Showtime (CBS) to finance Jackson's 1983 Thriller video. The attorney also arranged Jackson's $47.5 million acquisition of a valuable ATV publishing catalog that included songs by the Beatles.
The prize this time is a cache of songs Jackson had been recording since 2001, when he quit Sony's (SNE) Epic Records after it released his album Invincible. In the years since, he recorded with rapper will.i.am, pop singer Akon, and others. The estate's other special administrator, family friend and former record executive John McClain, is cataloging the music, which one executive estimates is worth "well in excess of $500 million."
One big question is whether Sony, which released the last six original Jackson albums, along with two compilations, retains rights to the unreleased songs. Under a clause in Jackson's Epic contract that specified he would regain control of the masters of his songs in 2011, Sony could claim it is also due songs created before then, says one former high-ranking Sony executive. "Sony is in an ideal position right now to sell tons of Michael Jackson catalogs, collector sets, [and] unreleased materials," agrees former Sony Music Entertainment Chairman Tommy Mottola.
Other industry figures believe Branca might test the Sony agreement, perhaps even in court, to stoke a bidding war. For now, the Jackson estate is keeping mum.
Among potential bidders: Universal Music Group, which owns Jackson's old label Motown. After his death, Universal began marketing a new line of Jackson-designed sunglasses, jackets, and other goods. Warner Music Group would also probably bid. It already administers the MiJack catalog that licenses his songs. Neither company would comment.
Branca and McClain are expected to wait to seek outside bids until they have their arms around Jackson's far-flung assets and liabilities. Meanwhile, Sony, which administers the Sony/ATV music catalog it owns with the Jackson estate, is said to be preparing a bid to buy it out entirely. Sony would not comment.
Under a 2007 agreement, Sony won the right to buy a 25% stake in Jackson's catalog in return for helping him restructure some of his debts. It also negotiated the right of first refusal if he decided to sell Sony his half of the joint catalog. That catalog is valued at roughly $2 billion, although it is also pledged as collateral on extensive loans.
Whoever wins the right to distribute Jackson's unreleased music will pay dearly. The King of Pop wrangled one of the industry's most generous contracts out of Sony, giving him an estimated 25% of royalties, twice the going rate. "Superstars get contracts that no one else can get," says USC law professor Lance Grode, a former senior vice-president of MCA Music.
Will that contract survive Jackson's death? That's why the music legend hired John Branca.
Before it's here, it's on the Bloomberg Terminal.
LEARN MORE