Mexico: An Antitrust Crackdown on Carlos Slim?
President Calderón and his regulators appear to be getting serious about reining in the telecom titan. But rivals remain dubious
Geri Smith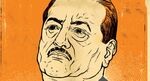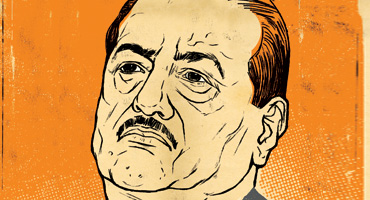 Mexico City - Mexican billionaire Carlos Slim didn't become the world's second-richest man by playing nice with rivals. Competitors in Mexico's telecommunications industry accuse him of being a monopolist who has kept phone and Internet charges high by erecting barriers to other carriers seeking a foothold in the market. Halfhearted attempts by regulators to rein him in over the years have failed.
That could be changing. On July 6, Mexico's antitrust commission ruled that Telmex, the former national phone monopoly Slim acquired in 1990, is a "dominant player" in telecommunications. The ruling is based on some 60,000 pages of evidence presented by rivals who claim the company charges them excessively high fees to route calls through its network and use other tactics to hamper competition.
The verdict may be a warning shot from the government of President Felipe Calderón, who has pledged to crack down on the country's powerful monopolies. While the ruling by the Federal Competition Commission (CFC) does not carry a fine, it permits the country's telecom regulator, Cofetel, to subject Telmex to special guidelines on pricing and service. "I'm confident we'll see greater competition as a result," says CFC President Eduardo Pérez Motta.
Competitors are not so sure. In the past, major league players such as MCI WorldCom and AT&T (T) spent billions to establish a beachhead in Mexico with no success. One thing they learned along the way is that the country's feeble regulators are no match for a heavyweight like Slim, whose collection of companies accounts for about 40% of the capitalization of the Mexican bolsa. "We believe this is a very important move in the right direction, but the weak link here is Cofetel, which doesn't have a great record of applying the law," says Ermilo Vázquez, director of regulation and interconnection for Axtel, Mexico's No. 2 fixed-line telecom and Internet service provider. Slim's spokesman, Arturo Elias Ayub, refused to comment on the CFC ruling, but Slim's mantra is that Telmex has benefited Mexicans by improving and expanding telephone service in the 17 years since its privatization.
PERMISSION DENIED
There are other signs that the government is moving to hem in Slim. Last month, the CFC fined some Slim-owned companies $18 million for price-fixing in a case involving railway charges. Also, authorities have so far refused to approve Telmex's request for permission to launch direct-to-home TV services over its massive nationwide network of telephone lines—much to the relief of the country's cable and satellite TV operators. The competition watchdog is also investigating Telmex and Telcel, the Mexican unit of Slim's América Móvil (AMX), Latin America's largest cellular operator, to determine whether the fees and conditions they impose on other carriers to complete calls are out of line. "In the past, there was a lot of bold talk but little action. Now you have a government that's clearly committed to significant change," says Wally Swain, senior vice-president for emerging markets at the Yankee Group, a Boston-based technology consulting firm.
Count on Slim to put up a fight. The last time the CFC tried to declare Telmex a dominant player, his army of lawyers kept the issue tied up in courts for nearly a decade and ultimately succeeded in getting it tossed out. But this time, says Pérez Motta, the agency is better equipped: Legislation passed in 2006 grants it more investigative tools and more teeth. Yet with an annual budget of only $13 million and a staff of just four dozen lawyers, who earn $26,000 a year on average, it's clear that Pérez Motta is playing David to Slim's Goliath.
Before it's here, it's on the Bloomberg Terminal.
LEARN MORE