Are the Democrats Moving Too Fast?
Some in business worry that in the rush to pass big reforms, Obama and Congress are making deals that will produce bad legislation
Jane Sasseen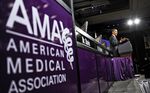 Say this for the hyperactive Obama Administration: These folks mean it when they say they don't want the current economic crisis to go to waste. Top officials such as Chief of Staff Rahm Emanuel and economics chief Lawrence H. Summers have already worked closely with Congress to pass a monster stimulus effort, revive the banking sector, and save the auto industry. Now they aim to reinvent health care in the U.S. and to create a cap-and-trade system to fight climate change.
But in their quest to overhaul U.S. domestic policy, the White House is starting to unnerve many in the business community. The fear: In their haste to fulfill campaign promises and claim political victory, the Administration and their allies on Capitol Hill are throwing together complex bills in a haphazard way that could lead to costly unintended consequences for the economy. "Business leaders are concerned about the pace he's moving and the debt the country is taking on regarding the reforms," warns Joseph Fortunato, CEO of retailer General Nutrition Centers.
White House officials from the President on down argue that the Great Recession has offered a historic opportunity to fix long-running economic challenges. Summers says it would be irresponsible not to do so. Also, giving congressional Democrats wide latitude to shape legislation makes tactical sense. After all, the Clinton Administration health-care-reform push was rejected by Congress in part because the White House controlled it too closely.
That approach may win Obama victories on the Hill, but it results in a legislative muddle, critics say. The $787 billion stimulus program has been derided as a grab bag of initiatives that haven't stemmed job losses. "What they got was a bill stuffed with junk," says R. Bruce Josten, the head of government affairs for U.S. Chamber of Commerce.
The cap-and-trade bill that emerged from the House on June 26 was also a product of last-minute compromises. Representative Henry Waxman (D-Calif.), chair of the House Energy & Commerce Committee, scrambled to cut deals to win support. In Obama's original proposal, greenhouse-gas-producing companies would have had to pay for the permits to continue emitting harmful materials. But sticking to that principle would have killed the bill.
WHEELING AND DEALING
So Waxman agreed to hand out free permits to utilities and energy intensive sectors like steel, while allowing farmers to reap benefits for practices that add more carbon to soil. He also added measures letting companies buy emissions reductions elsewhere in the world, rather than cut their own. As a result, environmentalists have attacked the bill for being too watered down, while businesses are afraid of the higher costs and uncertainty of the complex new rules.
The same kind of dealing may shape health-care reform. On July 14, House Democrats unveiled a bill that includes the creation of a public insurance plan and an 8% payroll tax on employers who don't provide health insurance. The measure would also levy a surtax of 1% to 3% on couples earning over $350,000 to help pay the $1 trillion cost of covering most of the uninsured. A day later, a similar bill moved in the Senate.
Although many executives oppose these measures, Obama adviser Summers thinks executives should reserve judgement until the final version is hammered out. "You don't judge literature by the way different drafts are written," he says.
Obama wants a final health bill on his desk by Oct. 15. This is a President with an audacious agenda. And that will keep business lobbyists busy for many months to come.
Before it's here, it's on the Bloomberg Terminal.
LEARN MORE