Throwing Car Dealerships a Rope
Jeremy Quittner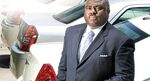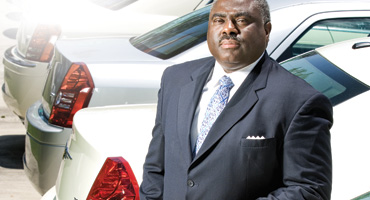 The Small Business Administration has temporarily raised the cap on the size of businesses that can apply for its flagship 7(a) loan program, allowing an additional 70,000 businesses to qualify. The agency hopes the move will help ailing auto dealers that have been shut out of the program due to size restrictions. Now, dealers with revenues above $29 million can apply for 7(a) loans if they also have a net worth of not more than $8.5 million and profits of $3 million or less in the past two years. Before, only 25% of the National Automobile Dealers Assn.'s 20,000 members qualified; now 50% will. The SBA expects that small grocery and retail chains, as well as farm equipment manufacturers, will also benefit. The new guidelines will be in effect until September 2010.
The SBA's May 1 announcement is a sign that the agency, now under the leadership of Karen G. Mills, plans to play an active role in the nation's economic recovery. In an attempt to spur lending, the SBA had already reduced or eliminated fees for 7(a) and 504 loans and increased the maximum guarantee on 7(a) loans to 90% from 75%. But this appears to be the first effort to aid a specific segment of business owners. "[Small businesses] need somebody with a vision of how this agency can be a partner and a source of strength, technical support, and financial support," says Senator Mary Landrieu (D-La.), chairman of the U.S. Senate Committee on Small Business & Entrepreneurship. "Karen Mills knows how to do this, and this is one of many steps she will take in this direction."
Mills has been hearing plenty from lawmakers from states that rely on the auto and recreational vehicle industry. Senators Evan Bayh (D-Ind.), whose state has a large base of RV manufacturers, and Landrieu questioned Mills closely during her hearing in April about extending floor plan financing, or inventory loans, to help car and RV dealers.
Some auto industry experts wonder whether the SBA's help should be enlisted given that the dealer networks of the Big Three will shrink dramatically. Mark Rikess, an auto industry consultant in Los Angeles, says that the number of dealers selling domestic vehicles could plummet 50% in the next three years. "It is very hard to determine which dealers are the right investment for the SBA," Rikess says. "They will have losses for sure, and the taxpayer will have to pick those up."
Still, this is good news for Dale Early, owner of a 40-employee, $30 million Chrysler dealership in Kingwood, Tex. He's been scrambling to find working and inventory capital since the closing of Chrysler Financial. He's tried to get both 7(a) and 504 loans, only to be turned away. "The size standard change and the 90% guarantee should open more opportunities," says Early, who has laid off about 15% of his workforce. But the 7(a)'s $2 million cap presents a problem, since Early says he needs something closer to $20 million to buy as much inventory as he would like.
Other dealers don't think the changes will make it easier to get a loan. Jeff Carlson, who operates two Ford dealerships in Glenwood Springs, Colo., says he recently approached his bank for a $250,000 7(a) loan. Carlson says the two dealerships, which have a combined 78 employees and revenues of $50 million, are solvent and profitable, but he says the bank turned him down, claiming he didn't have enough collateral.
Thomas W. Burke, senior vice-president of SBA Lending for Wells Fargo Bank in San Francisco, says he does expect to see more applications. "Any enhancement to guarantees will make it easier to do a loan," Burke says. "But that does not cause us to change our credit policy, and we still underwrite the loans in the same way."
Return to the BWSmallBiz June/July 2009 Table of Contents
Before it's here, it's on the Bloomberg Terminal.
LEARN MORE