The Inner City 100: True Grit
Jeremy Quittner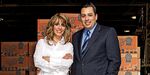 In this issue, BusinessWeek SmallBiz plans to take you on a journey to the heartland—although by "heartland" we don't necessarily mean Middle America. Instead, we'll be introducing you to the country's fastest-growing inner city businesses. Our purpose is twofold.
First, we at SmallBiz are excited to be the new media partner for the Inner City 100, a ranking of the 100 fastest-growing companies—based on the five-year compound annual growth rate of their sales—in America's inner cities. The list is produced by the Boston-based not-for-profit Initiative for a Competitive Inner City, founded in 1994 by Michael E. Porter, the Bishop William Lawrence University Professor at Harvard Business School. The ICIC's aim is to foster economic growth in inner cities, and identifying high-growth inner city companies is one way it showcases the competitiveness of these areas. The ICIC has pinpointed 172 inner cities, ranging from lesser-known enclaves such as Abilene, Tex., and Joliet, Ill., to more familiar places such as Chicago and New York City. Each inner city is defined as a central city area with a population greater than 100,000. On average, the poverty rates and unemployment rates in the inner cities are more than twice that of the surrounding city populations, and median household incomes are just half those of surrounding areas. Even a cursory consideration of these statistics makes clear the impact that a fast-growing company can have on its neighborhood. The Inner City 100 companies have collectively employed 34,500 inner city residents, and in the past 11 years have created 63,000 new jobs.
Second, as American demographics shift and the country becomes more ethnically diverse, these companies and their diverse workforces provide a glimpse of the future. Their leaders don't take that responsibility lightly. "The future of U.S. business is in creating truly diverse organizations," says David Segura, president of Detroit's VisionIT, an information technology staffing and solutions company, and the fastest-growing company on this year's list. VisionIT has a five-year compound annual growth rate of 103% through 2007. It had 2008 revenues of $103 million and is expecting revenues to jump an additional 30% this year. "Those who make their businesses centers of excellence, who know how to grow talent from all different backgrounds, age groups, and ethnicities" will drive the economy for the next 50 years, says Segura. VisionIT also shows how a successful inner city business can be a positive influence on its neighborhood. In addition to its outreach programs, scholarships, and internships, VisionIT makes a point of training and hiring from within the local communities in which it operates. So far it has grown to 850 employees, and Segura makes sure to locate each of his 15 offices—from San Francisco to Washington, D.C.—in an inner city.
The Inner City 100 list also calls out more vibrant sectors of the economy, as service companies take over the dominant position once held by construction companies. Most of the companies on the list focus on business-to-business products and services, rather than serving a consumer niche. But perhaps surprisingly, more than half of Inner City 100 CEOs say they have plans to add staff in the first half of 2009, and nearly the same amount say they expect steady growth. Only 11% expect a decline in sales.
In this package, we'll show how these enterprising entrepreneurs are managing to sustain themselves and even expand during a recession. We'll bring you an interview with Porter and some advice about how to work with economic development agencies to expand your company. We hope you'll learn as much from reading about these entrepreneurs as we did from hearing their inspiring stories.
Strength in Adversity
If a tattered economy is the enemy we battle, then America's inner city entrepreneurs are on the front lines. From the depths of Detroit to the downtowns of Boston, Hartford, and Denver, a unique group of urban business owners is powering through the recession—and in many cases, profiting from adversity.
Take David Segura, who wins the top slot in this year's Inner City 100 ranking. Segura's technology consulting firm, VisionIT, grew 1,591% over five years as he took advantage of his big-company clients' desire to shed a proliferation of IT contractors in favor of a few, such as his own, that could promise global reach and cost savings. Segura, a former software developer for Ford Motor (F), got his start in 1996 while volunteering to teach inner city youth computer skills. His dedication caught the eye of another inner city entrepreneur, Lydia Gutierrez of Casa Hacienda Foods, a Mexican food supplier. She asked Segura to do consulting work for her company. As Segura recalls: "In the end she said, 'I am not going to pay you, I am going to pay your company, because I know you can build something much more. I want to see you build a business.' " That was Segura's cue to leave Ford and strike out on his own.
The companies that make up the Inner City 100 have a five-year compound annual growth rate of 40%, on average. Now they're banking on the strategies that made them successful in the first place—being conservative with cash, focusing on core customers, and working aggressively to form partnerships and reach out via marketing—to help them get through the recession and catch the updraft from a recovery when it comes.
Segura and other successful inner city CEOs are developing a wealth of experience in surviving a recession and preparing for an economic turnaround. "Small inner city businesses are canaries in the coal mine," says Daniel Monti, a professor of sociology at Boston University who studies inner city businesses and who helped found Boston's InnerCity Entrepreneurs, which helps urban entrepreneurs improve their management skills. "They respond earlier to recessions, and then on the upside they will have a more intensely predictable customer base that responds more quickly and comes back to them more quickly." That's because these companies take the time to develop deeper relationships with their customers than bigger companies typically do, and they profit from those connections.
While many small business owners are hunkering down, "We are chasing after a lot more business, and we feel very confident," says William Gaultier, president and CEO of e-Storm International, a 22-employee interactive marketing company in San Francisco with $3.4 million in annual revenue. E-Storm ranked No. 26 on this year's list, joining several other interactive agencies in making a strong showing for the industry. E-Storm itself had a five-year compound annual growth rate of 49%. "The market has been good for us in this recession," Gaultier says, as customers look to his company for help advertising online and maximizing their Web-based revenues.
BANK-AVERSE
Part of these entrepreneurs' success may lie in their reluctance to take on debt or leverage their companies for growth. That doesn't mean they're naive about raising money: Internet telephone provider Voxitas, based in St. Louis, "never had a business plan relying on bank financing," says Michael Morey, the company's president and CEO.
Still, you'd never know Morey's company is sitting on a $1.5 million cash reserve; Morey stretches his dollars as far as he can. Forget about expensive marketing campaigns. Instead, Morey negotiates to get customers of struggling competitors assigned to Voxitas or to have customers referred to his company as rivals file for bankruptcy. For him, this is simpler and less risky than buying his competitors outright. "In no case did I purchase a company," says Morey. "The companies were not doing very well and might have debts and obligations that were not advantageous." So far in 2009, Voxitas has negotiated two such deals to transfer customers from former competitors, bringing in more than $80,000 a month in new business. And when one competitor needed to return a bunch of routers, servers, and switches it had been leasing, Voxitas promptly approached the vendor. Morey got $700,000 of equipment leased to him at a total cost of $70,000. Says Morey: "If you are in a growth industry in a recession and you are well-funded, you are well-positioned at this time." Plus, Morey's downtown location lets him take advantage of up to $200,000 a year in tax credits from the state of Missouri for inner city businesses.
And while these companies are growing quickly, their CEOs know that a recession is not the time to launch risky expansion plans. "Firms that have focused on their core or removed fixed costs with extra capital are in a better place than those who used a more expansive strategy, which was often tied to debt," says Gregory Fairchild, associate professor at the University of Virginia's Darden School of Business and a specialist on fast-growth inner city businesses.
So even though MobilityWorks, which refits vans so they can be driven by disabled people, is tied tightly to the floundering car industry, it's thriving within its particular niche, which is still buying. As baby boomers age, "There will be a very significant growth in the number and percentage of elderly people and elderly people with disabilities who want to remain active," says Bill Koeblitz, CEO of the Akron company, which ranks No. 68 this year. Koeblitz says that while Ford, an important partner of his, has been cutting staff in almost every area of the business, it has maintained a strong commitment to providing vehicles to disabled customers. Koeblitz is expecting 5% growth this year for his $66 million, 210-person company.
To get that growth, he knows the outreach methods he's relied on so far—to injury clinics, hospitals, and organizations such as the Multiple Sclerosis Society—won't be enough. Instead, he's turning to search engine optimization and Internet marketing. "We keep perfecting our ways of marketing to this population," he says. Koeblitz says his Internet marketing is 20% more successful at bringing in new customers than the more traditional methods such as direct mailings, which he also uses. Access to the inner city has been critical for Koeblitz, since he can tap Akron's highly experienced machinists. But he's also sustained about $90,000 in damages due to vandalism over the past five years, and says he needs to employ more security guards than he might have to in another location.
EAGER LABOR
Max Kothari's industry, kitchen renovations, has been hammered particularly hard by the economy, and his company, Hartford-based Express Kitchens, competes against giants such as Home Depot (HD) and Lowe's Home Improvement (LOW). But even after a brutal 50% sales drop in 2008, Kothari has held on to his 17 employees, and Express still has $5.7 million in annual sales. That's partly because he builds his own cabinets and has a consistent crew, unlike his largest competitors. He also takes advantage of his location, which offers a cheap, entry-level labor pool of workers eager to learn the construction trade, but he buys inexpensive supplies from Vietnam and China. He now assigns two workmen to most jobs, down from three. Combined, this allows him to sell kitchen installations that used to cost $8,000 for $5,000. And he believes better times are right around the corner: February sales were off only 3% year-over-year. "That tells me there is still demand for the product, but we have had to rethink the value of the product and services," Kothari says. His company comes in at No. 56 on the list.
For Madeline Anz Slay Architecture in San Antonio, it's all about increasing marketing efforts and boosting partnerships. Slay's company, which ranks 33rd on this year's list, has 15 employees and about $2 million in annual revenues. Slay says she expects annual revenues to decline between 25% and 30% this year after growing at a compound annual growth rate of 46% for the past five years. So she and her partners are getting creative about bringing in new business. The firm, which specializes in designing buildings for commercial contractors, has long done a small percentage of its work for local governments, designing public school facilities and local universities. Slay prefers the commercial work, which pays better and more promptly, but the stability of government contracts can't be overlooked now. "It is what we have to do and where we are now," she says.
To get more work from the government, she's trying to collaborate with bigger companies on projects in the South Texas town of Laredo, where she also has an office. Housing and building seem to be recovering faster there than in the rest of the state. Her potential partners have more experience building large public projects but realize that planners want to use someone local. Slay hopes that those relationships will bring in work on some planned facilities in higher education and a stadium to be built soon near Laredo.
Slay is also carefully diversifying her own offerings, selling marketing services to commercial contractors for the buildings she designs. She creates brochures for the buildings to be leased—an easy task, because her shop already has the drawings and the software needed to make them. "So we become a one-stop shop for them," Slay says.
All of the Inner City 100 companies hope the tactics they've been employing to stay afloat during the recession will also position them well for a recovery. Sundra Ryce, president and CEO of general contractor SLR Contracting & Service in Buffalo, has seen her company expand at a compound annual growth rate of 59% over the past five years, and ranks 15th on this year's list. Ryce credits part of that to her location, which provides access to a labor pool that is very knowledgeable about construction and contracting. But this year, she's rethinking her business plan and hiring more executive level staff with experience in larger projects. Her goal: to double the size of the government contracts her 30-person company wins, which would mean SLR would be bidding on $20 million to $30 million contracts. She realizes small businesses like hers are critical to getting the economy moving again. "We are the backbone of American business," says Ryce. "It is companies like ours that help keep the economy moving forward."
Flip through this slide show for profiles of the 25 fastest-growing companies.
Before it's here, it's on the Bloomberg Terminal.
LEARN MORE