Saving Face Online
Rachael King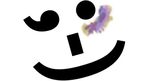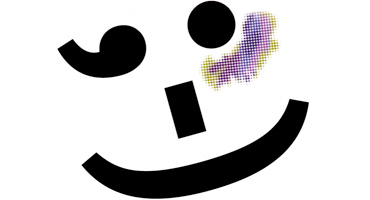 When Barry Schwartz logged on to Twitter on Jan. 27, he had 20 messages waiting for him, all with unwelcome news: Someone was impersonating his company on the social network. Schwartz runs RustyBrick, a 15-employee, $2 million Web development company in Suffern, N.Y., and uses his company's name as his Twitter handle. The impostor had set up a profile using a slight variation of his company's name and started following Schwartz's 4,000-plus contacts, which included clients. Those folks who in turn followed the impostor saw a Web link with a message reminiscent of spam: "Hey guys, you have to get this new Twitter Success Guide. It's priceless." Schwartz, who doesn't use Twitter for sales promotion, was chagrined. "The last thing I want is to have people thinking that I'm following them and [that] I'm selling a Twitter Success Guide," he says.
With the growing popularity of blogs, social networks, and customer review sites, the job of managing a company's online reputation is becoming ever more complex. And it's not only strangers who pose a threat. With the viral nature of social media, it's now possible for an unhappy customer or a disgruntled former employee to reach thousands of people with the click of a mouse. Clint Page, CEO of Dotster, a 100-employee, $50 million Internet service provider in Vancouver, Wash., says his company regularly patrols the Web looking for negative comments. "A comment left unchallenged becomes perception, and perception becomes reality," he says.
You don't have to handle all this yourself. There are plenty of services that can help you monitor, and if necessary rehabilitate, your business' reputation online. You could choose a full-service solution, which can easily cost thousands of dollars, but there are plenty of free tools that will at least help you keep tabs on what's being said. From there, you'll have to develop a strategy for any response, then use a few well-tested techniques to bury unfavorable links in search engine results.
If you've got a particularly thorny problem, you might pay $1,000 or more a month to retain a full-service public-relations and marketing firm such as International Reputation Management in Washington, D.C. They'll handle the immediate crisis and also develop new Web pages that will force the unflattering ones to the bottom of search engine results. ReputationDefender of Redwood City, Calif., produces reports detailing what has been said about you online for $14.95 per month. For $29.95 per item, the company offers an additional service called Destroy that tries to delete (often, through negotiation tactics with a Webmaster or the person who created the content) an inaccurate record or an outdated or unfavorable blog or forum post.
A number of free tools also can help you scout the Web, social networks, and online forums for mentions of your company, brand, or products (chart). Google Alerts, for instance, will send an e-mail each time your name shows up in Google (GOOG) searches. "One of the most important steps is to do an audit of what people are saying about your business," says Andy Beal, a reputation management consultant at Marketing Pilgrim in Raleigh, N.C. He suggests doing a monthly Google search to see what shows up in the top 20 results, which might call up a customer's comment or review on sites such as Yelp, CitySearch, or TripAdvisor. You might be dismayed to see unflattering results high in your Google search. "Google is ambivalent to the tone of the results—it doesn't care if it's positive or negative, only if it's relevant," Beal says. If you do see a negative comment, it's best to respond as soon as you can, within the first 24-48 hours if possible. Use a nondefensive tone and ask for more information, offer to help resolve the problem, or offer your perspective or an apology if warranted. Then, to push those negative results further down in a search, create some new content. If you haven't done so already, start a blog (with your company's name in the title), set up a profile on social networking sites such as LinkedIn or Facebook, or tag images with your company name on Flickr, Beal says.
Creating that relevant content can also help distinguish you or your business from others with a similar name. As president of management consulting firm Metcalf & Associates in Columbus, Ohio, Maureen Metcalf has established her Internet presence by launching a blog on leadership, publishing papers online, and posting a detailed profile of her firm on LinkedIn, where she has collected recommendations from former colleagues, clients, and students. On Twitter, she posts links to interesting articles, lists upcoming classes she's teaching, and talks about her nonprofit work. "If someone does a search, I better show up as someone who has intellectual horsepower," says Metcalf, whose firm has about $300,000 in yearly revenue. Most important, she's trying to distinguish herself from another Maureen Metcalf in a different industry. So far that strategy is working, and the first few pages of results of a Google search on her name mostly turn up information about Metcalf's consulting business.
Sometimes you need to take more direct action. Peter VanRysdam, of interactive marketing firm 352 Media Group, found that was the case a few months ago when the $3.5 million company laid off an employee. "She was active on Facebook and Twitter, and immediately after being let go, she posted on Twitter that we had just lost our best asset," says VanRysdam, vice-president of marketing, who thought it was a knee-jerk reaction because she was upset. Because the 43-person company had offered her contract work, they asked her to edit that post or take it down if she still wanted the work. She complied. "We don't always have that to hold over someone's head," says VanRysdam.
FIRST, APOLOGIZE
Customer complaints, of course, have to be approached a bit differently. "If you made an honest mistake or delivered a product that has a flaw, then apologize," says Beal. In some cases, the customer may have made a mistake, but if so, it's still wise to step in and clear up the situation if you can. For example, Dotster often encounters customers complaining online about technical difficulties, but some of those customers are simply confused about the process of setting up a Web site. "Most customers are shocked that we actually respond to them," says CEO Page. If a customer complains on Twitter, for example, someone from Dotster will tweet back, asking if they can help. Often those same customers go on to publicize how responsive and helpful Dotster is. Of course, a constant string of apologies or excuses on a site such as TripAdvisor, for instance, won't do much good unless you've worked to fix the problem. "You'll be forgiven once or twice, but customers will look to see if [you've] learned anything," says Beal, before deciding if they can trust your business again.
As for Schwartz, he wrote a blog post explaining his predicament as a means of damage control. He then contacted Twitter, which shut down the impostor account that same day. Schwartz never found out the true identity of the impostor. Still, this is the second time he has been impersonated on the Web. In October 2006, someone registered web.rustybrick@gmail.com and started mass e-mailing people, trying to sell search engine optimization services under his company's name. "The messages were in broken English and it looked bad for us," says Schwartz. He e-mailed the culprit and discovered it was a young person in India, who stopped sending the messages immediately. In both of these instances, acquaintances alerted him right away, but Schwartz has since become vigilant about monitoring his company's brand online, using Google Alerts and Twitter search. Says Schwartz: "Thankfully there are a lot of great tools to help you track what people are saying about you"—be it around the globe or in your backyard.
Return to the BWSmallBiz June/July 2009 Table of Contents
Before it's here, it's on the Bloomberg Terminal.
LEARN MORE