Public Funding for Small Businesses
by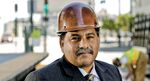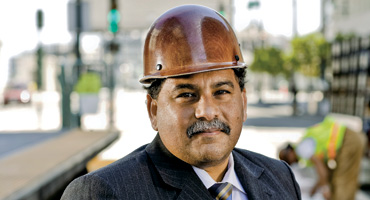 When Greg Greenwood moved comCables, his network cable manufacturing company, from an unincorporated area of north Denver to an inner city location just off I-25 four years ago, he got a hand from some unexpected sources—the Denver Office of Economic Development and the Colorado Housing & Finance Authority. Thanks to their efforts, Greenwood was able to buy the 25,000-square-foot, $1 million plant with just $10,000 down. The agencies lent comCables $350,000 at 3%, and the seller financed the rest. "We had zero money to invest in a new facility," Greenwood says. "When we moved into the building, the perception of our little business was 'Wow, you guys are really doing well.' " Yet Greenwood, whose company ranks 21st on the list, says his payments are half what he would spend to lease the space. In return, he agreed to hire six people over three years—a goal his 31-person, $11 million firm reached in half that time.
Incentives such as the loan that let Greenwood buy his plant can be a boon to entrepreneurs. Government financing and tax breaks can mean millions of dollars for small companies while furthering public goals like renewing blighted neighborhoods and creating jobs. But such incentives aren't giveaways. Businesses that want to leverage public dollars need to align their strategies with the government's aims, and must be prepared to deal with some red tape.
Companies seeking economic development aid to purchase real estate or fixed assets need to come armed with solid business plans and strong financial statements. Business owners should also show how the assistance will help achieve the government's goal, like rehabbing a decaying building or bringing jobs to a particular neighborhood. In return, agencies will often take greater risks and structure deals on more generous terms than banks would. "We are going to amortize [a loan] for as long as we need to in order to make the payment affordable for the borrower," says Rick Snyder, senior economic development specialist in Denver. A former commercial banker, he says the city will make loans that banks won't touch: "They're tasking us to go out and do the hard deals, within reason."
One of the best-known economic development programs is the Small Business Administration's Historically Underutilized Business Zone, which helps companies that create jobs in distressed areas compete for public contracts. Some federal contracts are set aside exclusively for HUBZ one businesses, and agencies can award open contracts to HUBZ one firms as long as their bids are within 10% of a low-bidding competitor. San Francisco's Yerba Buena Engineering & Construction attributes about 35% of its net income to HUBZ one work, says President Miguel Galarza, whose company ranks 19th on the list. A native of the city's Mission District and Bayview neighborhoods, he founded the $14.5 million, 32-employee company in 2002 specifically to take advantage of HUBZ one. "I felt I had an obligation to try and create [job] opportunities in the community where I came up," says Galarza, whose federal projects include work on roads, pipelines, and levees.
Cities that have prioritized economic development initiatives, such as Boston, Denver, Oakland, Philadelphia, and San Francisco, have several companies on the Inner City 100 list. San Francisco consolidated small business services in a center at City Hall three years ago, so business owners who go there for permits and licenses also get information on tax credits and help filing paperwork. The Denver Office of Economic Development has grown from a staff of six to more than 200 over the past two decades.
NAVIGATING THE SPREAD
In many cities, however, the onus is on entrepreneurs to seek opportunities. There are more than 5,000 economic development organizations nationally, according to the International Economic Development Council, including private groups like Chambers of Commerce. Incentives are spread out over different agencies and programs, and they're sometimes crafted by officials disconnected from the realities of running a business. But navigating a hodgepodge of little-known programs can be worth the trouble. Pro-Liquitech International, a $5 million, 15-employee company that does product development for the beverage industry, figures it saved more than $200,000 through a half-dozen programs when it bought a distressed property in Louisville three years ago for $260,000, then spent over $1 million to renovate it. The company, which ranks 60th on the list, took advantage of a state sales tax refund on the cost of materials for rehabbing the building, a Louisville real estate tax break to freeze the property's assessed value, and a low-interest SBA 504 loan. It even persuaded the city to build new sidewalks and plant trees. But the paperwork was daunting: Pro-Liquitech had to project future sales and hiring and document purchases from vendors for the renovation, for example. "You're drowning in these applications...and you're trying to run a business," says Marty Snyder, Pro-Liquitech's business director. The effort paid off, however, and not just in the company's bottom line. Says Snyder: "It really made us feel that we're doing a little bit of pioneering work that the community was interested in."
Before it's here, it's on the Bloomberg Terminal.
LEARN MORE