Michael Porter on Inner-City Economics
Competitive Strategy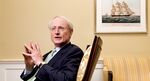 Harvard Business School professor Michael E. Porter is considered the founder of the modern field of business strategy. His landmark Competitive Strategy: Techniques for Analyzing Industries and Competitors was published in 1998 and has been translated into 19 languages. Porter's work on industry clusters has helped spur public-private partnerships around the world. In 1994, convinced that the inner cities are the bellwethers of the nation's economic health, Porter founded the nonprofit Initiative for a Competitive Inner City to help promote business-led economic development in inner cities. BusinessWeek writer Stacy Perman spoke with him about inner cities, the new Administration, and entrepreneurship.
SB Why is it important to recognize fast-growing inner city companies?
MP In America the problems of poverty and low income, particularly for minorities, are disproportionately focused in the inner cities. Shining a spotlight on the businesses growing in these communities is proof that any community has the potential for entrepreneurship.
As minorities and other immigrant groups become more important to our economy, the inner city is a crucible that gives us an early look at phenomena that are going to be spreading more broadly in the economy over time.
What can other entrepreneurs learn from the Inner City 100 companies?
At a time like this, inner city companies are good role models. They tend to operate in a challenging environment, and they have real insight in how to be different and gain an advantage. We are seeing more urbanization and less tolerance for spending money on transportation. Companies are thinking about emissions, which makes urban locations even more advantageous [because they provide ready access to mass transit].
What strategies should small businesses use to survive this recession?
In a period of economic downturn, the overwhelming instinct is to pare back, cut costs, and lay off. If you do that, do so with your strategy in mind. The worst mistake is to cut across the board. Instead, reconnect and recommit to a clear strategy that will distinguish yourself from others. Good leaders need a positive agenda, not just an agenda of dealing with crisis.
What is the best way for small businesses to capitalize on any recovery?
Those companies that ramp up capacity will be able to gain market position. Much larger organizations won't be able to [meet] the demand because they've downsized and outsourced.
Are there opportunities in trying times?
During an economic downturn, there is a greater level of flexibility. Leaders need to take advantage of sharper thinking and get people on the same page and off traditional mindsets. Strategy—and I define strategy as the unique position that a company occupies in the marketplace—is a tool for leaders to turn a downturn into an opportunity rather than tread water.
Do you see President Barack Obama's stimulus plan spurring recovery and helping small businesses?
In general, the Administration and the stimulus package are putting emphasis and resources in important areas. I am less pleased with the vast array of regulations— that is where the Administration needs to focus next. And it is a bad time to raise the cost of doing business. The Administration believes in small business, but it needs more expertise in the agencies from people who have worked in the business sector and created jobs.
You've written that U.S. entrepreneurs are adept at translating innovations into commercial products. Will the economic crisis change this?
Entrepreneurship in America is alive and well. We will look back at this period and see a new burst of entrepreneurial activity emerge as people cope with difficult and changing times.
Before it's here, it's on the Bloomberg Terminal.
LEARN MORE