E-mail: Low-Cost Ads, Rich Yields
Louise Lee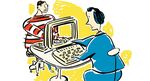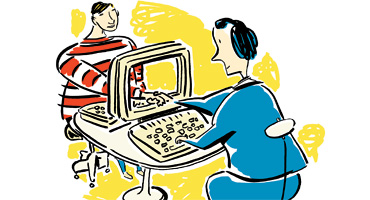 For Kellie Richmond, cable TV ads were a bust. Richmond, the president of 17-employee Serenity Day Spa in Riverside, Calif., spent $2,800 on production and airtime last spring. The results? None. But when she e-mailed her customers, the phone started to ring. "I could see a lot of white space in my appointment book, send out e-mails, and the spaces would fill," says Richmond. Sales jumped 6% in 2008, to $439,000.
E-mail marketing gets your message out quickly and cheaply. Customers see your message at their PCs—just clicks away from your Web site. But what to send, and to whom? How do you get your e-mail read? Here are some pointers.
1. WHO GETS WHAT?
You should be maintaining a list of customers, prospects, and their e-mail addresses. Database software can help you divide the list into categories, separating the prospects, for instance, from the clients. You could also segment by industry or, if you sell to consumers, by gender or age group. Then match each group to the product or service that's best for it, and customize your messages to each group. "In an e-mail to existing customers, thank them for their business before probing for other opportunities," says Barbara Keddy, a direct marketing consultant in Great Falls, Va. With prospects, she says, build trust by telling them what credentials you hold or how long you've been in business, and offer them a special incentive to place that first order.
2. GRAB THEIR ATTENTION
Your subject line determines if your message gets read or trashed. So it should make a clear statement indicating a specific benefit, says Hamilton Wallace, a marketing consultant in Scottsdale, Ariz. He likes such subject lines as "Our first product under $100" and "Five new products that save you money." Or present your company or product as the solution to a problem. "Try, 'How to solve X problem,'" says Keddy. Don't use all capital letters, which Wallace calls "bombastic," and avoid words that can get caught in spam filters, such as "guaranteed," "promise," and "get rich." Even "free" can get caught, but "complimentary" works better. Wilson Internet Services and Directmag.com can also help you avoid spam filters.
In the "from" field, use the name of your company only if it indicates what you do. Otherwise, try something along the lines of, "ABC Co., your pipe-fitting specialists."
3. TIME IT RIGHT
Midweek is one of the best times to send messages, when many people read e-mail over lunch or just after. Avoid Mondays, when customers may still be digging through their weekend e-mail. How often you send messages depends on your relationship with the recipient. For prospects, once or twice a month is plenty. For longtime customers, once a week, or even more frequently if each message truly offers something new or valuable, is a good rule of thumb.
4. MAKE IT ATTRACTIVE
Your logo goes at or near the top of the body of the e-mail. Then use short sentences or bullet points so readers can scan the message. Use graphics or photos sparingly, and include the line "Can't see our graphics? Click here" to send the reader to identical images on your Web site. Believe it or not, people like to click on big buttons, says Wallace. And make sure to tell customers how to unsubscribe.
5. GET HELP, IF NEEDED
If you don't have a graphic artist or designer to help put your e-mail messages together, sign up with a marketing services provider such as RatePoint or Constant Contact. You'll get ready-made templates and stock photos. Fees are generally based on the size of your contact list. RatePoint charges $17.95 a month for unlimited e-mail to 1,000 or fewer contacts. Constant Contact charges $30 a month for lists with 501 to 2,500 names.
6. MEASURE YOUR RESULTS
Vendors such as Constant Contact, RatePoint, and Vertical Response also provide tracking services that can help you tally how many recipients deleted, opened, or clicked through the message to reach your Web site. On average, a 10% to 13% "open" rate is considered pretty good, and 13% to 17% of those people might click through to your Web site. Service providers also will track the addresses that bounced your message so you can take those contacts off your master list.
Return to the BWSmallBiz June/July 2009 Table of Contents
Before it's here, it's on the Bloomberg Terminal.
LEARN MORE