Credit Giants Demand Cash Reserves
Amy Barrett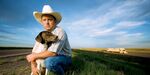 In the midst of the worst economic contraction in decades, some business owners are experiencing an additional—and brutal—cash squeeze, this time at the hands of their credit-card processors. The recession and rising business bankruptcies have prompted giant credit-card companies such as Denver-based First Data and Atlanta-based Elavon to demand that some business owners maintain a cash reserve to protect against the possibility that customers may require refunds after the merchants have gone belly-up. Most processing agreements give the transaction giants the right to accumulate reserves simply by holding back money the merchant is supposed to be paid after a transaction has cleared, often with little or no warning.
Dan Price, chief executive of Gravity Payments, a card processor in Seattle, says he has seen "dramatically more" cases of reserves being created in the past year. He says he has not asked any of his clients for reserves but has requested regular financial statements from some. Price says the size of reserves varies, but that an amount equal to one or two months' worth of transactions is not uncommon.
The ramifications on even a well-established company can be dramatic. "In two weeks we would have been in bankruptcy," says Angie's List CEO
Bill Oesterle, whose processor, Elavon, tried to withhold $2.5 million from his $35 million company. Oesterle was able to change processors quickly, and with help from his lawyers, got his money back in about three weeks.
When a processor agrees to clear a company's credit-card transactions, the processor becomes responsible for customer refunds. When a consumer asks his credit-card company for a refund, the credit-card issuer gets that money from the processor. The processor then pulls the money from the merchant's account. If the merchant has gone under, the processor has to eat the loss. With business bankruptcies on the rise, processors fear dishonest merchants might close up shop and vanish, leaving the processor on the hook for any refunds. "Before bankruptcy, some [unscrupulous] merchants will create lots of transactions," says Richard Speer, CEO
of Alpharetta (Ga.) financial consultancy Speer & Associates. Common triggers for the establishment of a reserve include a sudden surge in activity and individual transactions with large dollar amounts.
Ironically, that may mean that the processor decides to hold a cash reserve just as a business is booming. That's what happened to Oesterle, whose Angie's List compiles consumers' reviews of local service providers. The Indianapolis-based company was growing at more than 50% per quarter as of July 2008, when Oesterle got a call notifying him that Elavon was holding onto $2.5 million of his funds and intended to use it for a reserve. Elavon also wanted to examine the 356-person company's financials, and cited Angie's List's surge in credit-card transactions as the reason for its concern. Holly Lytle, a spokeswoman for Elavon, says that while the company cannot comment on individual customers, it has not changed its policies on reserves and that the triggers for creating a reserve are stated in customers' contracts.
COMPLAINING, LOUDLY
Oesterle was fortunate: He got a phone call. Ron Gregory, owner and chief executive of RAD Enterprises, a three-person Cheyenne (Wyo.)-based trucking company, says he found out that First Data had withheld nearly $7,000 from his account when he happened to check the balance in March. Gregory had dumped a previous processor because of its high fees and signed on with First Data in February after seeing a promotion at his local Sam's Club.
Gregory says First Data canceled his contract after he complained but told him they planned to hold onto his $7,000 for six months. Gregory aired his woes on Ripoff Report, a consumer review Web site, complained to Sam's Club, and got his money back in May. These days his $1.5 million company will accept only cash, checks, and money orders. "I can't afford to hand someone $7,000 and not earn any money on it," Gregory says. Elizabeth Grice, a spokeswoman for First Data, says that the company cannot discuss individual clients. In an e-mail, she says that although the company has not changed its risk management process, due to the difficult economy, "merchants' financials may not be as strong now and thus they fall into a higher risk category." Grice adds that in the overwhelming majority of cases, customers are not required to carry reserves.
Jerrod Menz used a different tactic when Wells Fargo Merchant Services tried to create a $200,000 reserve against his company's sales. The president of A Better Tomorrow, a $4 million, 50-person drug and alcohol treatment center in Murrieta, Calif., saw in February that some credit-card transactions weren't appearing in his corporate account. When he called to complain, he was told his business was "high-risk" and that unless he put up the $200,000, Wells would hold onto his cash until it accumulated that amount. It had already held back $18,000.
Menz says a $200,000 reserve may have forced him to make layoffs, so he put out a press release blasting Wells. Within a day, he says, a Wells executive called him and the money was released. In a statement, Wells spokeswoman Allison Olson says that while the bank can't comment on specific cases, the situation was "resolved to the satisfaction of the customer." The bank says reserves are only taken when businesses present a "high risk" and that doing so protects consumers who may need refunds. Unfortunately, it does so at the expense of entrepreneurs who are already struggling with a nasty economy and an unwelcoming credit market.
Return to the BWSmallBiz June/July 2009 Table of Contents
Before it's here, it's on the Bloomberg Terminal.
LEARN MORE