Can Entrepreneurs Save This Town?
Amy S. Choi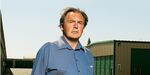 On sunny afternoons, Lucy Whittle can be found tending to the lawn at the First Baptist Church in Los Banos, a small town of about 36,000 on the western edge of Merced County, in the heart of central California's San Joaquin Valley. Her husband, Melvin, is the pastor there, and she has a warm smile at the ready for church members and neighbors alike. But she'd rather be working.
Whittle is one of about 2,600 unemployed people in Los Banos. She hasn't worked since March 2008. Rather than look for yet another job, though, she has a different future mapped out—as a small business owner. Whittle is ready to launch a trucking company. But she and Melvin can barely make ends meet on his $32,000 salary, and she can't afford the $15,000 insurance policy necessary to get her truck on the road. "It's such a tiny amount of money," Whittle says. "But it may as well be $15 million right now."
Entrepreneurs, along with the rest of Merced County, are facing dire times. But not long ago, the area was booming. Developers added an estimated 60,000 housing units between 2002 and 2008, anticipating explosive growth from those commuting to jobs in the Bay Area and working at the new University of California campus, which opened in Merced in 2005. When the national housing market crashed, nearly all of Merced's new wealth was concentrated in those homes.
Home prices in Merced dove 42.3% in 2008 and continue to fall. The collapse coincided with a drought, forcing farmers to leave fields fallow and lay off employees. The dairy industry, another major employer, faced its own contraction because of a fall in milk prices and a drop in exports. Merced County now has a 22% unemployment rate. And despite a statewide moratorium on foreclosures—due to expire in June—it holds the dubious honor of having the nation's third-highest foreclosure rate.
Local authorities such as the Merced County Economic Development Corp. (MCEDCO) and the Los Banos Redevelopment Agency, along with the local Small Business Administration outpost, are counting on entrepreneurs to help create jobs and restore the region's economic health. "It'd be nice to get a big employer, but we believe it may be more effective to provide small businesses the resources to grow," says Scott Galbraith, chief executive of MCEDCO.
"The vast majority of the 5,000 businesses in the county are small companies. If we can get just half of them to hire one person, that's 2,500 jobs right off the bat, rather than working for 10 years to get a large employer into the region."
But those small companies can't grow—or hire—without help. Some agencies, such as the Los Banos Redevelopment Agency, which works in the western part of the county, provide microenterprise loans of up to $50,000 to help people start businesses, and they also try to help existing businesses find loans to spur growth. Merced College, meanwhile, has received a $68,000 planning grant to build a program for entrepreneurial studies, which it hopes to have up and running this fall. The college also wants to build a business incubator, but it's awaiting financing. The goal, says President Benjamin Duran, is to reach the hundreds of "grey economy" businesses, such as flea markets and home-based enterprises, and help them grow into companies that can create jobs.
These programs aim to support entrepreneurs, but what small business owners in Merced County need most is immediate financial relief. Without some aid, whether in the form of financing, refinancing, or debt assistance, it seems all but impossible that entrepreneurs, and would-be entrepreneurs such as Lucy Whittle, will be able to thrive, much less carry the rest of the economy on their shoulders.
Return to the BWSmallBiz June/July 2009 Table of Contents
Before it's here, it's on the Bloomberg Terminal.
LEARN MORE