Sony Ericsson Joins the App Store Crowd
Kerry Capell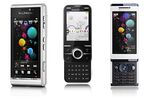 On June 3 mobile phone maker Sony Ericsson used the occasion of the annual JavaOne software developers' conference in San Francisco to announce that it, too, will launch an online software applications store. By August, Sony Ericsson customers will be able to personalize their phones with a range of downloadable programs such as utilities, tools, and games.
In announcing its own virtual software mall, Sony Ericsson—a joint venture of Japan's Sony (SNE) and Sweden's Ericsson (ERIC)—joins an increasingly crowded field of rivals jostling to replicate the huge success of the Apple (AAPL) iTunes App Store, which offers thousands of programs for the popular iPhone. In recent weeks, both Nokia (NOK), the world's No. 1 handset maker, and Vodafone (VOD), the world's largest mobile operator by revenue, have jumped into the fray, following the path of other handset makers and carriers such as BlackBerry-maker Research In Motion (RIMM) and France Telecom's (FTE) Orange unit.
One way Sony Ericsson hopes to stand out is by supporting a wide range of software environments in its phones—including not just internally developed platforms but also the Symbian operating system, the mobile version of Microsoft (MSFT) Windows, and the new open-source Android system backed by Google (GOOG). To help independent developers get around the complexity of supporting so many options, Sony Ericsson is putting a heavy emphasis on mobile Java, an intermediary layer from Sun Microsystems (JAVA)—soon to be owned by Oracle (ORCL)—that lets authors write a program once and run it on many different platforms.
Aiming for Affordability
Sony Ericsson's new app store will initially lean toward programs written for Java or directly for Symbian, but the company says it will expand support to other platforms later this year. Starting on July 1, developers will be able to submit programs to Sony Ericsson for testing and approval, and if the apps are accepted, they'll go live within a month.
Initially, the service will be limited to the 13 countries where Sony Ericsson's high-end PlayNow online music and media store is now available, but the company aims to set up shop in other countries before the end of the year. Sony Ericsson will handle all billing and collections for apps and then pass 70% of revenues back to developers.
Another differentiator for Sony Ericsson is that, thanks to Java, it aims to migrate the phenomenon of downloadable apps down from high-end smartphones—which typically cost upwards of $500 before rebates—into more prosaic "feature phones" that can cost less than $200. Today, most owners of basic phones used on third-generation (3G) networks don't have access to downloadable programs or other features found in Sony Ericsson's top-of-the-line Walkman and Cybershot-brand phones. Now, with a mobile Java engine installed in a basic Sony Ericsson 3G phone, customers can customize their handsets and developers can gain access to a much larger potential market.
"We want to make it easier and more affordable for developers and consumers to create and consume content," says Christopher David, head of developer and partner engagement at Sony Ericsson in Lund, Sweden.
Anticipating a Boost in Demand
It's a market the company hopes will drive future growth. Analysts predict that the increasing affordability of entry-level 3G phones will attract 800 million new customers over the next three years as 3G networks roll out in emerging markets such as China, India, and Vietnam. Sony Ericsson reckons demand for apps among new mobile phone users will skyrocket. "There is a huge appetite for apps in emerging markets such as India, where there is a strong culture of music and Bollywood films," says Carolina Milanesi, research director of mobile devices at London-based consultancy Gartner (IT).
Sony Ericsson's push into apps and emerging markets comes just a few days after the world's No. 5 handset seller unveiled a very different strategic push to regain lost ground at the high end. The company launched a trio of tricked-out phones set to hit the market in the fourth quarter that should let it compete with the iPhone and hotly anticipated new Nokia N97.
The company's new $800 flagship model, called the Satio, boasts a 12-megapixel camera and uses the Symbian operating system. The Yari, which is expected to retail for around $470, is tailored for games. It uses the phone's camera to detect a player's movements, while an accelerometer detects the movement of the handset itself similar to the Nintendo (7974.T) Wii's motion-detecting controller. And the Aino, a touchscreen phone with high-end audio and video that's likely to sell for around $670, will be able to sync wirelessly with the Sony PlayStation 3 video game console.
To compete better with the iPhone, Sony Ericsson also is adding full-length movies to its PlayNow online service. Starting in June, buyers of the new W995 Walkman phone in Europe will be able to download up to 60 movies a year via their PCs and then view them on their handsets. "By adding a bundled movie proposition to the PlayNow arena we continue to remove barriers for consumers to easily access entertainment through their mobile phone," says Martin Blomkvist, head of content acquisition and management at Sony Ericsson.
Attracting Developers Could Be Challenging
The company is banking on a sales boost from the mix of a new app store and high-end models. It could use a lift: As with other handset makers, Sony Ericsson has been hit by the global economic downturn that drove industrywide handset sales down 9.4% in this year's first quarter from a year earlier, according to Gartner. But Sony Ericsson also has suffered problems of its own making—especially a weak product portfolio—that caused its market share to slip to just 5.4% now from 7.5% a year ago, Gartner says.
As rival Nokia successfully conquered the low end of the handset market and continued rolling out top-of-the-line Nseries smartphones, Sony Ericsson mainly stayed in the mid-tier. "A big part of why Sony Ericsson is doing poorly is its focus on the middle market," says Stuart Jeffrey, executive director at brokerage Nomura International in London.
The new announcements should help counter such criticism. But for Sony Ericsson to make its new app store initiative successful, it will need to seduce developers drawn to a growing number of rival opportunities. Thanks to the strength of its parent companies, Sony Ericsson's entry-level "Fun and Downloads" online content service, which launched in 2003, is now available in 69 countries. (PlayNow has richer content.) But the company's lower handset sales, which amounted to just 14.5 million units in the first quarter, compared with more than 93 million for Nokia, serve to limit the available market for third-party applications. "Developers want to build their apps for the widest possible market," Gartner's Milanesi points out.
Others contend that Sony Ericsson is diluting its focus by supporting four different operating systems. "If you spread yourself across too many platforms, you risk not getting sufficient scale in any of them," says Nomura's Jeffrey. Sony Ericsson disagrees. The company says that after years of investment and development, its internally developed software platform is mature enough to stand on its own, giving the company sufficient resources to shift focus to outside operating systems from other companies. The strategy may not fly, but at least Sony Ericsson is fighting hard to stay up with the crowd.
Before it's here, it's on the Bloomberg Terminal.
LEARN MORE