Pitching to Mommy Bloggers
by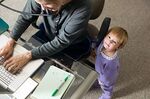 When Lisa Williamson and Julie Jumonville founded UpSpring Baby in 2007, they knew their innovative infant products would not sell without getting specific information and education to their target customers.
"We sell new inventions to meet moms' unmet needs. We needed to get the word out, but we didn't have millions to spend on advertising," Williamson says. So they turned to "mommy bloggers," a generation of women who are living their parenting years out on the Internet, as a means of spreading the word.
They hired Kimberly Schram as vice-president for corporate communications at the 12-employee, Austin (Tex.)-based firm and gave her a primary goal: Form relationships with influential mommy bloggers who could review and perhaps even champion the firm's signature products.
Last spring, Williamson says, the company got retail distribution through Babies "R" Us, followed by Target (TGT) and Walgreens (WAG). She credits the national interest to mommy bloggers who wrote about Milkscreen, which tests alcohol levels in breast milk, and Walking Wings, which help hold up unsteady toddlers, thanks to Schram's efforts.
Children's Products Under Review
It doesn't hurt that Williamson and Jumonville, who as the company's engineer is developing several new products for debut later this year, are both mothers of young children who fled corporate jobs to form their own company. But it's not only children's products that are good candidates for marketing through blogs.
There are 82.5 million mothers in the U.S., according to the U.S. Census Bureau, and 35 million of them have children under 18 and access the Internet regularly, according to a 2008 research report by eMarketer. Since women do the majority of product research and household purchasing, savvy mommy blogs include product reviews and recommendations on items ranging from infant clothing to packaged food to new cars.
Large corporations have been marketing to bloggers for several years, and many have marketing campaigns specifically set up to reach mothering blogs.
Mark Vance, chief marketing officer at Aquion Water Treatment Products in Chicago, conducted research with mommy bloggers on behalf of his firm's RainSoft in-home water filtration and conditioning systems. "We realized that 'protector moms' are our target market," Vance says.
Free Samples
In addition to reaching out to mommy bloggers via personal e-mails and interacting in their blog comments, Vance invited local bloggers to host six in-home focus groups for his products and had an additional 600 take an online survey. "We discovered that protector moms are making decisions and sharing that information with their friends via blogs. That's where we saw the opportunity to not only market to and engage with these folks, but to also ask them to help us understand if we were meeting their needs and if we had ideas worth trying," he says.
Camilla Ferenczi, a marketing account coordinator with The Fresh Ideas group, based in Boulder, Colo., says she incorporates blogging campaigns into all her marketing efforts. Firms must be willing to give away product samples in order to entice blog reviews, she says. "When a blogger can review your product and give away some free samples or coupons, it creates a viral effect for them. It creates a buzz on Twitter, increases their visitors, and makes their numbers go up. It's kind of a win-win situation for the company and for the blog," she says.
Sometimes there are synergies that increase the impact of blog marketing. For instance, one of Ferenczi's clients is an organic juice company that sells children's juice boxes. One of the bloggers Ferenczi courted wrote a book and mentioned that she was doing a book launch in Los Angeles and looking for product donations. When Ferenczi found out that several top mommy bloggers and their children were expected to attend, she shipped juice boxes for the kids and gifts for the mothers.
"This was a way for us to get the product in front of a very influential group, which was really great. Usually product giveaways have to be paired with a paid sponsorship, but we didn't have to do that in this case," she says.
Some No-No's for Entrepreneurs
The reduced cost of blog marketing and the emphasis on relationships makes it ideal for small companies and startups, but many smaller firms are unaware of the influence of popular blogs or do not know how to reach out to them, says Maria Bailey, CEO of BSM Media in Pompano Beach, Fla., and the author of four books on the topic of marketing to mothers, including Mom 3.0 (Wyatt-MacKenzie Publishing, 2008).
"Any small business person could take advantage of getting to know mom bloggers. Moms spend $2.1 trillion on everything from diapers to cars to electronics every year in the U.S. If you find moms who are passionate about something, they'll be all about trying the products," Bailey says.
There are some no-no's that entrepreneurs should avoid in their early interactions with mommy bloggers, however. For instance, don't try a stealth approach. "Be completely transparent. Let them know you're a local business owner and you're trying to get to know bloggers. A lot of them will be more than happy to tell you how to create relationships," Bailey says.
Another taboo is sending mass media-style press releases or products that don't apply to the particular bloggers' lifestyle. "Don't send Easter eggs to a Jewish mom blogger, which has happened, or tell a woman that you read her blog if you never have—they track who comes to their sites," Bailey says. And there's "nothing more offensive than reaching out to a mom and asking if she wants to try a breast-feeding product when her kid is 5 years old," Schram says.
Pay-for-Play and Other Compensation
Most established blogs have posted contact information and guidelines as to whether or not they are interested in commercial inquiries.
The subject of remuneration, however, can be tricky. "Some blogs are good with pay-for-play and say, 'I'm very interested in reviewing your product; that will be $150.' Others want us to buy ads. I understand it's a business for them, but we're not ready to do that yet," Schram says. While some bloggers disclose that their reviews are sponsored, others do not, she says.
Bailey says that hosting blogger events and providing giveaways can be more effective. "Have a mom meetup or a mom-blogger mixer at your restaurant or gift shop. Host a fashion show at your clothing store, with special gift bags and gift certificates," she suggests. "These women may live in the same city but never meet face to face. If you create a platform for them to meet each other, they establish a loyalty to you and they'll go home afterwards and blog about your company."
Before it's here, it's on the Bloomberg Terminal.
LEARN MORE