China's Carmakers Are Gaining on Foreign Rivals
Ian Rowley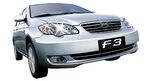 Nissan (NSANY) skipped Detroit's North American International Auto Show last winter, and several companies are expected to stay home from the Tokyo show this fall. But no major automaker dared to miss April's auto fest in Shanghai. That's because global automakers see China as their best hope for growth this year. "We will continue to invest in new products for China, in new facilities, and in the latest in technology," says General Motors' (GM) Asia chief, Nick Reilly. "China remains a key market for GM."
Yet, for GM and other global automakers, the optimism about China may be short-lived. True, the market is booming: It's on track to grow up to 10% this year, vs. an expected 23% plunge in the U.S. and a 15% decline in Europe, says London-based consultant Intelligence Automotive Asia. But local automakers are grabbing market share from their global rivals. In the first quarter of 2009, Chinese brands boosted their market share to 30%, from 26% during the same period in 2008.
That represents a shift. Foreign carmakers have been China's market leaders ever since the government invited them to form ventures with local partners two decades ago. But increasingly, "Chinese automakers have the critical mass and momentum," says Ashvin Chotai, managing director of Intelligence Automotive Asia. One reason: Chinese brands benefit more than foreign competitors from new government tax incentives, which encourage consumers to purchase small, fuel-efficient cars. Chinese carmakers tend to make mainly small vehicles, while foreign companies dominate the larger end of the market.
Local automakers are also winning customers by offering more features than before—at a still low price. That's why Xu Xingang, 32, a Beijing demolition worker, chose a $11,685 BYD Auto F3 with an automatic transmission over the Nissan Tiida, Honda Fit, and Hyundai Elantra Yuedong. The BYD wasn't luxurious, but the price was right. "The interior is anything but fine, but I'm satisfied," he says. "The BYD has the best cost performance."
From Partners to Competitors
As the market takes off, China's leading local automakers are all scrambling for position. Automaker Chery plans to introduce 36 models over the next two years. Geely is expecting 25% growth in 2009 and plans to triple domestic sales, to 700,000, by 2015. BYD Auto, which entered the market just six years ago, is moving heavily into hybrids and electric cars. "It's amazing how fast the Chinese manufacturers are developing," says Klaus Maier, CEO of Mercedes-Benz China. "First they are coming up in the lower segments, but we will see one or two become serious competitors."
Local partners in Chinese-foreign auto ventures may also pose a threat. To manufacture in China, foreign companies must set up joint ventures with Chinese automakers and share technology with them. Now Chinese partners are aiming to develop more of their own vehicles outside their joint ventures. Shanghai Automotive Industry Corp., for example, works with GM to build Chevrolets, Buicks, and Cadillacs. Analysts expect the company to boost sales of its own vehicles tenfold, to 300,000, within five years. Many of those cars would compete with GM.
This challenge doesn't seem to worry most global auto executives—yet. "We have an opportunity to grow jointly. It's a huge market," says Kevin Wale, president of GM China. But much may depend on government policy. Beijing is investing $1.5 billion over three years on green vehicles and is offering subsidies to taxi operators and government agencies to encourage them to buy hybrid or electric cars. "Within a year the government could start telling people to buy electric cars," says Scott Laprise, an analyst at brokerage CLSA in Shanghai. If that happens, he predicts, local brands could account for half of all new car sales in China.
Return to the General Motors' New Landscape Special Report Table of Contents
Before it's here, it's on the Bloomberg Terminal.
LEARN MORE