Why Broadcast Networks Can't Just Turn Cable
Jon Fine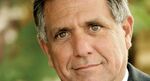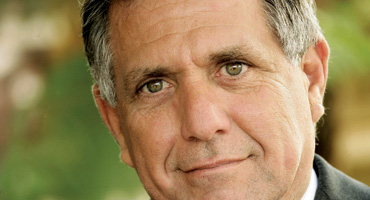 The business of being a broadcast network is glamorous and all that. But it is expensive. Profit margins are notably, and historically, thin. Success all but hinges on getting advertisers to pay more for less—to keep their spending on the rise, or at least steady, even as ratings continue a long-term decline. Networks are almost wholly dependent on advertising, which is a scary thing today. This is different from the cable networks. They get a fee from cable operators for each subscriber. Top networks such as Time Warner's TNT and Disney's ESPN get a buck a month or more per subscriber.
Such fees and advertising, of course, make for two revenue streams. Which, if you're a network executive, sounds pretty good. And so network execs wonder about tossing the old ways to go cable. If you assume the audiences will follow your network's programs and assume cable distributors will pay significant fees to secure said programs—easy assumptions to make within a network's self-regarding confines—why wouldn't it work? CBS (CBS) chief Leslie Moonves has publicly flirted with the idea, saying switching to cable is "a very interesting proposition," albeit one still some years away. (A CBS spokesman declined to amplify Moonves' remarks.)
Well, turning the nets into cable channels isn't so easy, not least because the networks would have to persuade the cable guys to put them on the dial. And such a move would have implications for advertisers, because cable channels don't reach as many people as the broadcast networks do.
The closest, albeit imperfect, analogy for how a broadcast network operates is General Motors (GM). Not in the sense of "collapse" but in the sense of "complexity." Both have a huge infrastructure grinding out product. (Although top network talent and executives require perks that would make an auto chieftain blush.) Both have a constellation of affiliates spread far across the land—car dealers for GM, local stations for the networks—that require care and feeding. The networks typically have multiyear agreements with their hundreds of local affiliates. These do not expire at the same time, so there's no elegant way to amputate that business. The networks also own big-market affiliate stations. ABC (DIS) and NBC each owns 10; CBS owns 14.
What would become of these network-less stations? The two unattractive options for such properties, aside from running test patterns: Sell them, although demand has plummeted. Or swallow hard, spend on something that might win significant ratings in prime time—heavily localized programming, perhaps?—and hope that woos back viewers. The local station business has fallen into a deep ditch, with many posting ad revenue declines of more than 20%. (Disclosure: BusinessWeek 's parent, The McGraw-Hill Companies (MHP), owns four TV stations. And I am a contributor to cable channel CNBC.) Option Two may tempt, because local TV stations own extra spectrum space that is growing more valuable in an increasingly broadbanded world. It also comes with a novel side effect: a network competing with itself during key portions of the day.
There's a premium left in being a broadcast network, as advertisers still pay up for a medium that reaches virtually everyone. Up to 15% of U.S. households do not get cable or satellite. Cut off those sets, says one senior network executive, and "the network premium drops off considerably." It's also unclear how much the cable distributors would pay the broadcasters to carry their shows. Some pay fees to local network affiliates but not as much as the cable channels get, say analysts. Could those fees grow? Maybe. But only after striking agreements with a gazillion cable and satellite players. And Andrew Schwartzman, CEO of the Media Access Project, says Job One for a network mulling a switch is "crawling on your hands and knees to Comcast" to get on its cable systems—and not at channel 739.
Two factors bear watching: the current network upfronts, where deals for most of next year's ads are struck; and whether local TV can rally. If the fortunes of both suffer, then going all-cable makes more sense. But even then, don't expect quick change. GM can't move fast. Neither can the nets.
Before it's here, it's on the Bloomberg Terminal.
LEARN MORE