Temp Giant Robert Half Welcomes Boomers
Aili Mcconnon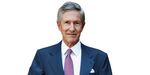 The recession is proving tough for staffing giant Robert Half International. (RHI) Sales plunged by a third in the first quarter and earnings dropped 88% as companies were reluctant to hire temp workers. But the $4.6 billion Menlo Park (Calif.) firm is seeing a way to boost its bottom line once hiring picks up: tapping into a pool of skilled baby boomers looking for work.
RHI Chief Executive Harold "Max" Messmer Jr. says the financial turmoil is shifting the traditional demographics of his workforce. While Messmer's employee base is largely made up of low- to mid-level employees, his fastest area of growth is workers with 15 to 20 years of experience. "The recession has forced a lot of boomers to rethink their plans," he says.
An influx of highly skilled temps could benefit RHI in several ways. Such workers are more profitable than younger employees because companies are willing to pay more to get them. (RHI pays its employees an hourly rate and charges clients a premium, with gross margins averaging 35% to 37%.) The broader range of experience among new temps also helps RHI to move beyond its core business of accounting and finance jobs, to expand its reach in areas such as technology, law, and marketing. Utilities, banks and mortgage companies also want to hire temps with experience in regulation and restructuring. And, Messmer adds, "a highly skilled temp has the added benefit of being able to train the company's permanent staff."
While young workers tend to look at temp assignments as a bridge to full-time employment or a chance to try out different industries, many older workers now need the income because they were laid off or their nest eggs have shrunk. RHI has increased its marketing to small and midsize companies. "There are so many good people on the market, so we can say: 'Here is an outstanding candidate who, no offense, you might not have been able to attract before,' " says Messmer.
SCOUTING AARP MEMBERS
RHI's consulting division, Protiviti, is also trying to benefit from the surge in talent. Formed in 2002 when RHI scooped up 700 professionals from defunct consulting firm Arthur Andersen, it recently began marketing cost-control, bankruptcy, and restructuring services. Among the targets: small businesses that need to comply with Sarbanes-Oxley rules by yearend.
RHI isn't alone in trying to take advantage of the increased availability of experienced talent. Competitors such as Zurich-based Adecco and Aerotek of Hanover, Md., are also eager to take on older workers. "More companies are looking for flexible, highly skilled temporary employees because it's much easier to end an assignment than terminate employment," says Doug Arms, chief talent officer at Ajilon Professional Staffing, a unit of Adecco.
John Flanigan, a vice-president for recruiting at Aerotek, adds that his company is even scouting for boomer temps through organizations such as AARP. In April, Aerotek saw a 53% increase in people between the ages of 45 and 65 viewing temporary job openings on the company's Web site, compared with a year ago.
Analysts are optimistic the downturn will ultimately prove to be a positive for RHI. The company has little debt and may gain as skittish companies turn to temporary staffing to fill jobs. As Tim McHugh, an analyst at William Blair, notes: "Throughout its history, RHI has gained market share during each recession."
Before it's here, it's on the Bloomberg Terminal.
LEARN MORE