Vodafone Announces App Store
Kerry Capell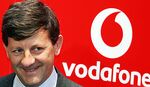 On May 12, Vodafone (VOD) unveiled plans to launch an online mobile applications store that will let the network operator's customers around the world easily download a rich assortment of software programs onto their cell phones. By joining the ranks of other companies such as Apple (AAPL), Nokia (NOK), and BlackBerry maker Research In Motion (RIMM) that have also launched "app stores," Vodafone is aiming to stay in the game—and to best rivals with distinctive features.
Starting this summer, Vodafone—the world's top mobile service provider by revenues—will release to outside developers a software toolkit that lets them write programs for the Vodafone app store. By yearend, apps will be available for download in eight European countries: Britain, Germany, Greece, Ireland, Italy, the Netherlands, Portugal, and Spain. The service eventually will be available to all 289 million Vodafone customers in the 27 countries where the company operates, and later could be offered through some of Vodafone's 40 worldwide network partners, potentially including Verizon Wireless in the U.S., of which it is half-owner.
Vodaphone's Advantage: Geo-Targeting
Vodafone is just the latest entrant in the race to grab a piece of the fast-growing market for mobile phone apps, which range from nifty little utilities and games to blogging tools and online shopping services. Since the debut of Apple's wildly popular App Store in July 2008, rivals have piled into the business, including handset makers Nokia, RIM, and Palm (PALM); mobile operators such as France's Telecom's (FTE) Orange unit; and software companies Google (GOOG) and Microsoft (MSFT).
British-based Vodafone claims that its big advantage over handset and software company rivals will be its ownership and control of the mobile network. Unlike app-store providers such as Nokia or Apple, that means Vodafone will be able to pinpoint the whereabouts of customers when they're using programs on their phones, which should allow developers to create apps keyed to geography. A longtime holy grail in the mobile industry, such "location-based" services could open up a wide range of innovative new wireless Internet capabilities.
Third-party software developers are likely to welcome Vodafone's support for geo-targeting. Indeed, many have complained that one of the biggest obstacles to creating groundbreaking mobile apps is that operators usually keep tight control over information about subscriber location. "All the mobile operators have talked about the need to avoid becoming the 'dumb pipe' to the Internet," says John Delaney, research director at IDC Europe. "But Vodafone has consistently put its money where its mouth is."
Innovative Billing Model
The company has a few other tricks up its sleeve, too. For one thing, Vodafone aims to offer apps that work across a variety of handset software environments, unlike sellers such as Apple, Nokia, or RIM, whose online stores offer only programs that run on their own devices. At first, Vodafone will concentrate on programs written for the Symbian operating system—used primarily in Nokia and Sony Ericsson handsets—which now commands more than 50% market share in smartphones. Later, it plans to offer apps running on other platforms, including perhaps Linux.
Vodafone also aims to kick-start the mobile apps ecosystem by letting developers link their programs directly into its centralized billing system. That way, instead of buyers having to charge small amounts of money to their credit cards for each application they download, the cost will be added directly to their Vodafone bills. A spokesman says Vodafone also will offer access to additional network capabilities by yearend, though he wouldn't say which ones. IDC's Delaney speculates that potential candidates could include Vodafone's text-messaging infrastructure or even its customer service. That way, for example, a developer might be able to create an app that delivers alerts via text messages to Facebook users.
"By giving [developers] simple access to our global customer base and network assets such as direct billing and location awareness, we will help them make more money while providing our customers with the innovative services they want," Vodafone Chief Executive Vittorio Colao said in a statement.
Of course, the objective is to create a new revenue stream for Vodafone. But cognizant that earlier "wireless Web" initiatives failed in part because mobile operators starved software developers by hanging on to too much of the lucre, Vodafone says that it will keep just 30% of the price paid for each app and will pass the remaining 70% back to publishers.
To spread the footprint of its apps store beyond its own operating units, Vodafone plans to distribute its software toolkit via the Joint Innovation Lab (JIL) initiative, a partnership it established last year with China Mobile (CHL) and Japan's Softbank (9984.T). JIL was originally set up to help developers create software widgets for the 1 billion customers served by the three partners' networks.
Although direct access to Vodafone's app store will be limited to its own customers, some analysts reckon that by teaming up with JIL, Vodafone could give developers who write programs for its store access as well to non-Vodafone mobile subscribers in China, Japan, and the U.S. That could make for an appealing alternative to writing apps for Apple.