Will Craigslist Have to Crack Down?
By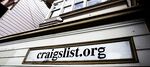 The pressure is on Craigslist to clean up its act. If the online classified ad site doesn't remove a section devoted to erotic services in South Carolina by May 15, the state's attorney general, Henry McMaster, says he'll open a criminal investigation into the company's executives, including Chief Executive Jim Buckmaster.
McMaster alleges that Craigslist abets prostitution by letting providers of sexual services post ads to its site. If the case goes to court, South Carolina may have a hard time proving Craigslist is acting illegally. The Communications Decency Act of 1996 protects Web sites that feature third-party content. "While the posters can certainly be charged if they are violating state laws, any intermediaries can't be held responsible," says Matt Zimmerman, senior staff attorney at the Electronic Frontier Foundation. "This is very clear."
Still, pressure from South Carolina, other state officials, and possibly part-owner eBay (EBAY) could force fundamental changes at Craigslist, which has become one of the Web's most popular sites in large part because of a no-frills, freewheeling atmosphere that makes it easy and virtually free to advertise for all manner of goods and services—from old bikes to vacation rentals to paid sex. "The ethos of Craigslist is a little bit Wild West, a live-and-let-live mentality," says Peter Zollman, founding principal at classifieds consultant AIM Group. Craigslist is the ninth-most-popular site in the U.S., ahead of eBay, Amazon.com (AMZN), and Twitter, according to traffic-ranking site Alexa, owned by Amazon.
But if McMaster and representatives of other states have their way, Craigslist may need to step up efforts to police postings, likely alienating some users and increasing costs at a site legendary for low overhead. Efforts by minority owner eBay to assert control could force other changes that some speculate might include a sale. That in turn would necessitate major cultural shifts at Craigslist.
vigilance would mean higher costs
Buckmaster, who replaced founder Craig Newmark as CEO in 2000, has long said his priority is making users' lives easier—not making big bucks. Last year closely held Craigslist generated $81 million in sales from recruitment and apartment ad fees, Zollman estimates. That was a 47% jump from 2007, but Craigslist could generate hundreds of millions of dollars a year if it wanted to charge for more postings, Zollman says. "They really run like a community service," Zollman says. "They see no need to make money."
Founded in 1995, Craigslist hasn't had to. The site's design is simple, and it's run by a skeleton staff. As of a year ago, the San Francisco-based site had about 25 employees. Even Newmark answers customer complaints and battles spam. Should states succeed in forcing Craigslist to more vigilantly monitor who's posting what, Buckmaster may need to hire new workers. The company may also need to invest in expensive software that could sift through the roughly 30 million ads posted to the site every month to identify and remove offending content, such as pornographic pictures. If South Carolina's efforts succeed, Craigslist's "business model is going to change," Zimmerman says.
Some agitation for change could emanate from eBay. In a lawsuit brought last year, eBay alleged that Craigslist took illegal steps to dilute its 28.4% stake in Craigslist in a bid to diminish eBay's control over the site. The case is scheduled for trial in late June in Delaware. If the court rules in eBay's favor, the auction heavyweight may be able to nominate one of the three directors on Craigslist's board and hold greater sway over strategy.
A big part of eBay's current strategy is exiting businesses that aren't core to its online retail and auction operations. So one option would be to push for a sale or an initial public offering, analysts speculate. "If it was eBay's decision, they'd definitely want to monetize" their investment, says mergers-and-acquisitions expert Tom Taulli. "There are some cases where you can compel a public offering." And cleaning up the site may very well be a prerequisite to an IPO or a sale to a company like Google (GOOG) or Microsoft (MSFT). "Most mainstream companies don't want to associate with that type of content," Taulli says of erotic services offered through Craigslist. "It would also make it more difficult for an IPO."
Representatives of eBay and Craigslist declined to comment for this story. In the past, Buckmaster and Newmark have often said they don't want to sell—in fact, they'd like to buy back eBay's stake.
new york powwow
Craigslist has already had to become more aggressive in keeping illegal activity off its site. In November, Craigslist signed an agreement with attorneys general of 43 states and the National Center for Missing & Exploited Children (NCMEC) to step up its efforts to combat child prostitution and pornography. Also, it has begun to require erotic-services purveyors to submit credit-card and phone numbers to Craigslist and has agreed to cooperate with law enforcement in tracking down offenders. In May, Craigslist said the number of erotic services ads declined 90% as a result.
Yet many states' attorneys general believe the efforts don't go far enough. Pressure increased in March, when an Illinois sheriff filed a lawsuit accusing the site "of knowingly promoting and facilitating prostitution" and asking the court to award damages and to close Craiglist's erotic services section. Craigslist attorneys from firms Perkins Coie and Wilmer Cutler Pickering Hale & Dorr have filed a motion to dismiss the case.
In April police arrested a man accused of slaying a woman he met through Craigslist. The arrest has heightened public attention on Craigslist and emboldened authorities who want the site to crack down on postings. At a May 5 meeting with Craigslist executives in New York, several attorneys general asked the site to adopt additional measures to ensure user safety and combat prostitution. NCMEC President Ernie Allen suggests that Craigslist should remove pornographic photos, hire staff to screen images, and impose fines on people who violate the site's terms of service. Users upload 10 million new images to the site each month.
"We share the AG's interest in minimizing misuse of Craigslist," Buckmaster wrote in a May 5 blog posting after the meeting. "We're optimistic this goal can be reached while preserving all beneficial aspects of a site relied upon by tens of millions of Americans, and without compromising the quintessentially American values of free speech embodied in our Constitution." Managing that delicate balancing act will only become more difficult as pressure on Craigslist mounts.
Before it's here, it's on the Bloomberg Terminal.
LEARN MORE