Virtual Currencies Gain in Popularity
By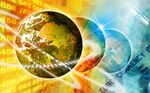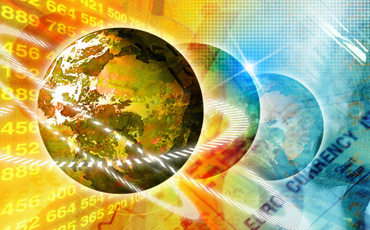 Make way, Zambian kwacha. There's a hot new exotic currency on the market, only it's not from any country on earth—at least not one in the material world. This currency is called the Project Entropia Dollar (PED) and it's used to buy and sell goods on the planet Calypso, in an online gaming world called Entropia Universe.
The PED is among a growing number of alternative currencies changing hands in virtual worlds, social networks, and other Web sites eager to make it easier for users to spend money and carry out other transactions while online. "We'll try to make the link between real and virtual world as close as possible," says Hans Andersson, who in March was granted a license from the Swedish government to open Mind Bank, which will exchange Swedish kronor for PEDs. The game's 1 million users now buy and sell land, minerals, and tools by depositing U.S. dollars or Swedish kronor directly into the game. Once Mind Bank opens in January, users will be able to link real-world checking and savings accounts to the virtual world. Eventually they'll be able to take out PED loans.
Andersson hopes that as it becomes simpler to transfer funds from real-world financial institutions to those that exist on the Internet, site users will spend more time and money online. The difficulty of paying for goods in virtual worlds, online games, social networks, and even dating sites has long stymied growth in what analysts see as a burgeoning market. China's virtual goods economy, the largest in the world, is worth $800 million and growing 30% a year, estimates Shaun Rein, managing director at China Market Research Group. In Second Life, one of the biggest U.S.-based virtual economies, transaction volume is expected to rise 39%, to $500 million this year, according to the world's creator, Linden Research. "Our virtual economy has been on a tear," says Tom Hale, Linden's chief product officer. "It's grown much better than the real economy. It's a wonderful, wonderful business."
Facebook: Testing Virtual "Credits"
Services such as eBay's (EBAY) PayPal and credit and debit cards provide a way for people to pay for virtual goods or site-specific virtual currencies. But many users, including teens and people in emerging economies, don't have bank accounts or credit cards. In the U.S., 95% of teens make purchases with cash, according to the Charles Schwab (SCHW) Teens & Money 2007 survey. Of China's 1.3 billion people, only 115 million own credit cards. And many players balk at the high fees levied by financial services on the sub-$1 transactions commonplace in the virtual-goods world. "There's a new category of transactions—micropayments—that traditional players have had trouble catering to," says Michael Ting, senior director at mobile-payments provider Obopay. Visa (V) and PayPal declined to comment for this story.
Web sites view alternative payment methods as a way to accelerate the sale of the virtual goods that are an important source of revenue, especially as demand for online ads slumps. On Apr. 3, social network Facebook announced that it is testing its own "credits," which would let users carry out transactions in certain subnetworks. News Corp.'s (NWS) MySpace is developing its own virtual currency and payment system.
Some Web sites are letting users buy virtual credits from brick-and-mortar establishments. On Apr. 30, KingsIsle Entertainment, creator of the Wizard101 game played by some 2 million mostly young people, announced it will make $10 gift cards available through 7-Eleven stores. Several startups also hope to make money from virtual goods transactions. These include Sim Ops Studios, Fragegg, Twofish, and PlaySpan. Some have backing by such venture capital heavyweights as Menlo Ventures and SK Telecom Ventures.
Rixty: Outlets Targeting Teens
Acquisitions in online micropayments are heating up as well: On Apr. 21, PlaySpan, whose technology verifies and analyzes virtual currency transactions, acquired Spare Change, which powers virtual-goods payments on sites such as Facebook. In January, Linden Lab acquired two virtual goods marketplaces, Xstreet SL and OnRez. Linden is also considering letting its currency, the Linden Dollar, be used in other virtual universes.
New payment options could further accelerate virtual-goods market growth by reaching out to users who can't now pay for virtual goods. A service called Rixty will let teenagers set up accounts in gaming portals such as Perfect World. Starting in June, users will be able to purchase in-game currency by depositing change in Coinstar (CSTR) kiosks or through convenience store purchases. "We give users an ability to capture the value of loose change," says Rixty CEO Ted Sorom.
Other companies want to let users buy game currencies by charging purchases to cell-phone bills, a move already popular in Asia. "The big push for us in the next 12 months will be to support these [new] payment methods," says Hale of Linden Lab. Obopay is considering supporting such transactions, too. Some companies are looking to act as virtual currency exchanges. The social gaming network Fragegg was launched in test mode in early April, offering access to 20 multiplayer online games. The company wants to let players exchange currency they earn playing games on its site with the currencies of its game partners.
Revenues for Game Developers
Twollars wants to harness virtual payments for a cause. Launching in May, the service will let users of social network Twitter send Twollar reward points to a favorite charity for free. Twollar sponsors will then make a corresponding cash donation to the charity and may in turn reward users with virtual goods. Another outfit, Twofish, offers software that will allow client Web sites to release branded currencies—say, bills bearing a coffee or soft drink brand name—for redeeming virtual goods in games.
The new payment services might even encourage developers to create more virtual goods and features for purchase on Web sites. Released in March, Sim Ops' software tools, for instance, let developers create games for free, and to make money from sales of virtual goods, such as weapons for avatars.
But as virtual trading's use spreads, so could accompanying problems, such as fraud. Sites have to ensure that users can't "manufacture" virtual currency without paying for it with real money or earning it in game play. Further complexities may arise as the sites try to rope in teenagers: In China, where youngsters can buy virtual goods and currencies by charging them to a phone, some teens have managed to charge their parents' office phones, says Yang Wang, a PhD student at the University of California-Irvine, who conducted research into Chinese virtual currency practices for the research arm of chipmaker Intel (INTC).
The sites themselves may need to be regulated by the government to prevent fraud. "We need transparency, as with other investments, [including restrictions on insider trading]," says Mark Methentis, a lawyer and author of gaming-law blog, Law of the Game.
But for now, Web sites and companies trying to help them are concerned mainly with using the currencies and payment systems to get users more engaged. Says Twofish President Lisa Rutherford: "The question is, how can we make game play more exciting?"
Before it's here, it's on the Bloomberg Terminal.
LEARN MORE