A Cloudy Summit for SAP CEO LÉo Apotheker
Steve Hamm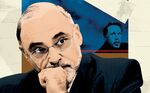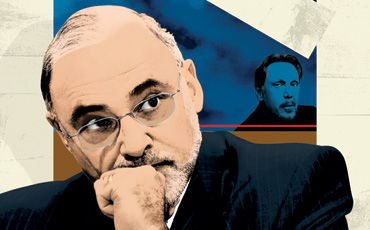 For LÉo Apotheker, the difference between being the No. 2 executive and being the top dog at one of the computer industry's most important companies is starting to sink in. Apotheker has gradually been taking over responsibilities at German software giant SAP (SAP) and will become the sole chief executive on May 19 when his co-CEO, Henning Kagermann, retires. "When you're No. 1, the buck stops with you," Apotheker says. "You have more power—and you have the sleepless nights that come with it."
He's doing a lot of tossing and turning these days. SAP has long dominated the $67 billion global market for corporate software, but on Apr. 20, Larry Ellison, CEO of archrival Oracle (ORCL), agreed to buy Sun Microsystems (JAVA) for $7.4 billion. SAP was already under pressure from the recession and a fumbled product launch. Now, Oracle's takeover only adds to its troubles because 9% of SAP's software is sold together with Sun computers.
While SAP isn't in crisis, the 55-year-old Apotheker is taking over at a time when the slow-moving software giant needs to perform better and become far more nimble if it hopes to withstand global economic shocks and changes in the software industry. SAP today has 25% of the corporate run-the-business software market—programs for tasks such as accounting, human resources, and supply chain management. The software is phenomenally complex, with a price tag that can exceed $100 million after factoring in installation and configuration, which can take years.
"WAR-ROOM MENTALITY"
The failure of Lehman Brothers (LEHMQ) last September served as a wake-up call for Apotheker. He was in Moscow meeting with clients when he heard the news, and immediately contacted SAP managers to say "we're in a totally different world," recalls William McDermott, president of global sales and service. Since then, Apotheker has operated on red alert, cutting costs and offering new products attuned to hard times. "He created a war-room mentality," McDermott says.
The pressure became even more urgent on Apr. 29, when SAP reported first-quarter earnings. Overall revenues dropped just 3%, to $3.2 billion. But a key indicator of future vitality, sales of new software (as opposed to consulting and maintenance revenues), declined a shocking 33%.
Apotheker's ascendency marks a sharp change of direction for SAP, the world's third-largest software house. He rose through the company's sales division, while his three predecessors all had science backgrounds. His parents were Polish Jews who ended up in Germany after World War II. He spent his youth there and in Belgium, and he recalls being something of a rebel. In high school, Apotheker organized a student strike. "I wanted a revolution—and also for cigarettes to be permitted in school," he says with a smile. In the melee that followed, a policeman on horseback knocked out two of Apotheker's teeth.
Seeking a change of culture, he moved to Israel at age 18 to attend Hebrew University of Jerusalem, where he studied economics. After graduating, he held several financial and operations jobs at European companies before joining SAP in 1988. A self-described "citizen of the world," he speaks five languages and now lives in Paris.
While a hard-charging Oracle is a concern, SAP's major challenge comes more from shortcomings in its approach to computing. SAP's products are expensive and complex, and corporations are shifting to a different mode of managing the kinds of applications SAP sells. Instead of buying computers and software, many want "cloud-computing" services in which they pay monthly fees to companies that run the software for them. Problem is, SAP doesn't have a cloud version of its flagship product for large corporations. It's working on that, but the new services aren't likely before 2010. "If somebody beats them to the punch, they could lose a lot of business," warns Jeremy Burton, CEO of Serena Software, who is growing impatient waiting to switch his company's SAP accounting package to cloud mode.
SAP's bungled launch of a cloud version of its small- and medium-size business package doesn't augur well. In 2007, SAP introduced a service called Business ByDesign. But it was expensive for SAP to operate and lacked features businesses want, so today only 40 customers use it. "I don't think they had any idea what they were getting into," says Zach Nelson, chief executive of NetSuite (N), which sells a competing service. Apotheker doesn't disagree: "It was a mistake," he says. "We should have taken more time."
While SAP works to get cloud computing right, Apotheker is making the current lineup easier to install and use. SAP Business Suite 7, launched in February, packages applications in modules that are designed to be installed quickly. Customers can select just the pieces they want rather than having to buy the entire package. And at a customer conference starting May 11, the company plans to introduce analytical capabilities for all its programs, so CEOs can make better decisions. "It's all about creating clarity about what's going on in your business so you can deal with volatility in the market," says Apotheker.
To prevent a repeat of the Business ByDesign disaster, SAP is embarking on an effort to become more adaptable and better meet clients' needs. "We want fewer layers of management and more empowerment of employees—a quicker reaction time," says Apotheker. He is applying Toyota Motor's (TM) "lean" methodologies to software development. The idea is to boost efficiency, quality, and responsiveness by giving rank-and-file employees more say. One big change: Every development group includes an employee who serves as a customer advocate. "We need to be closer to the customers so we know what they require and deliver on what we promise," concedes Erwin Gunst, SAP's chief operating officer. "We're not always getting there."
Before it's here, it's on the Bloomberg Terminal.
LEARN MORE