Good Times in Bad Times for China's ZTE
ZTE chairman Hou Weigui has high ambitions for the cell-phone maker. And with Sony Ericsson and Motorola stumbling, he may be able to fulfill them
By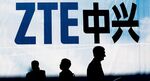 Shenzhen, China - Give Hou Weigui credit for not letting something like a global economic crisis get in the way of big plans. The 67-year-old founder and chairman of Chinese telecom equipment maker ZTE is trying to transform his company into the mainland's most successful consumer-focused multinational. In the past two years, ZTE has come out of nowhere to become the world's No. 6 maker of cell phones, and it's growing fast. "We still have a long way to go," Hou allows. But, he adds, "in five years we hope we can become No. 3."
That would put ZTE in the same rarefied territory as Nokia (NOK) and Samsung. Pretty ambitious for a little-known company from Shenzhen, just north of Hong Kong. Hou's ambitions, though, aren't far-fetched. Two of the top five—Sony Ericsson and Motorola (MOT)—are stumbling even as ZTE powers ahead. On Apr. 23 the company said earnings for the first quarter grew 29%, to $11.5 million, on a 35% increase in sales, to $2.6 billion. For the year, profits are likely to grow 28%, to $312 million, as revenues jump 26%, to $8.2 billion, Goldman Sachs (GS) estimates. The company's Hong Kong-listed shares are up 72% this year.
Since carriers worldwide already buy networking gear from ZTE, Hou figures he can persuade them to buy his handsets, too. Vodafone Group (VOD) and Australia's Telstra are among the companies that now sell ZTE phones, often dropping the ZTE name in favor of their own brands. Larger handset makers typically don't want to do that because they make more money on branded products, but Hou is willing to sacrifice some earnings to gain market share. ZTE "obviously is undermining the profitability of many manufacturers," says Jake Saunders, an analyst at ABI Research in Singapore.
Chinese companies have tried to climb into the big leagues before, with mixed results. Computermaker Lenovo Group (LNVGY) acquired IBM's (IBM) PC division in 2005 and quickly jumped to the No. 3 position globally. The company poached executives from No. 2 Dell (DELL) and set its sights on the U.S. and Europe. But Lenovo has since stumbled, falling behind Taiwanese rival Acer. Television and cell-phone manufacturer TCL bought Thomson's TV business in 2003 and Alcatel's handset unit in 2004, but it has also struggled.
ZTE, by contrast, resisted the temptation to grab down-on-their-luck Western brands. Hou says he never really considered buying Motorola's handset business, despite speculation last year that ZTE might snap up the troubled division to kick-start its global push. "Some Chinese companies are too eager to go overseas" via acquisition, he says. Instead, he focused on building ZTE's business organically, starting with handset sales in China—where business is now booming—then moving to developing markets across Asia and Africa.
Now ZTE is targeting Europe and North America with higher-end phones. Vodafone, Canada's Telus (TU), and 3 Italia are all selling ZTE's 3G handsets or smartphones, and Texas-based MetroPCS Communications (PCS) is considering doing so. Hou's ambitious growth plans will surely be helped by a five-year, $15 billion credit line from state-owned China Development Bank to build business overseas.
Hou argues the shaky economy, both in China and around the world, actually gives ZTE an advantage even with more advanced phones. During hard times, "people still need to buy handsets," he says. "But they tend to pay more attention to cost."
Before it's here, it's on the Bloomberg Terminal.
LEARN MORE