About That New, "Friendly" Consumer Contract
Citibank, AT&T Wireless, ING Direct, and others are pushing simpler terms and lower rates. Consumers should keep reading the fine print
By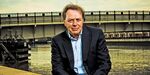 Out of the ashes of the financial crisis small flowers are beginning to bloom. One is an initiative in Washington—and among some companies—to curb ambiguous and sometimes abusive consumer contracts, especially in the credit-card industry. But before anyone celebrates the budding reforms, it's worth looking at how an earlier campaign to clean up customer agreements led right back to confusion and frustration.
Democratic lawmakers see an opportunity to take advantage of popular hostility toward banks and other financial-services companies. Committees in both the Senate and the House in recent weeks have approved new restrictions on credit-card interest rates that would go beyond curbs adopted by the Federal Reserve in December. President Barack Obama called bank CEOs to the White House on Apr. 23 to tell them that he backs the legislation and will fight to see it enacted.
Rising consumer impatience with contracts for credit cards, cell phones, health insurance, and cable television has also spurred action in the marketplace. Western Alliance Bancorp's (WAL) PartnersFirst unit is pitching a card that would guarantee some customers no interest rate hikes in the first year or on any existing balances. "PartnersFirst is already well ahead of proposed legislation when it comes to offering consumer-friendly credit-card programs," according to a marketing presentation PartnersFirst is sending to credit unions, which would promote the card to consumers.
Upstart Virgin Mobile and other smaller cell-phone companies are selling monthly service without the baffling one- or two-year contracts that lock in customers of giants Verizon (VZ) and AT&T Wireless (T). "It's not about inventing a new technology; it's about providing better service in an industry where [service] is done poorly," says Peter Lurie, general counsel of Virgin Mobile. In the mortgage field, ING Direct (ING), the country's largest Internet-based bank, is advertising a simplified two-page home-loan agreement. "The marketplace is coming to us," says Arkadi Kuhlmann, ING Direct's CEO. "I don't want to be judged by what is in the fine print, but what [consumers] think is right."
As promising as these developments seem, any enthusiasm should be tempered by experience. In the 1970s, the consumer movement inspired by Ralph Nader sparked a revolt against legalese. Enthusiasm for "plain language" spread through some state legislatures and major corporations. In 1975, Citibank (C) reduced its standard consumer loan agreement from 3,000 words to 600. Other banks followed. "Control by obfuscation was minimized," Nader now says.
The victory was short-lived. Building on the plain-language breakthrough, state and federal lawmakers approved disclosure laws intended to provide consumers with more information about their credit arrangements. But some companies responded by reviving lengthy and confusing credit agreements, notes Katherine Porter, a law professor at the University of Iowa. "The more things we make [companies] say, the more places they have to hide stuff," she argues.
By 1990 the typical credit-card agreement was back up to five dense pages. Today it is more than 30. The plain-language movement "failed miserably," says Duncan E. MacDonald, a former Citibank lawyer who helped write the bank's consumer-friendly contracts in the '70s, and later served as general counsel of Citi's North America and Europe card unit.
The credit-card industry expanded rapidly in the 1990s as mainstream banks such as Citi, now a unit of Citigroup, competed with nonbank financial firms including Providian and Capital One (COF) for customers who historically would have been denied cards because of their shaky credit histories. More companies offered rock-bottom introductory rates that were replaced with much higher ones. Banks and financial firms began relying on fine-print provisions that allowed them to change terms at will, says MacDonald, now an independent bank consultant.
In a November 1997 memo, MacDonald, then one of Citi's most senior lawyers, warned against adopting Providian's strategy of "penalty pricing," which involved charging consumers who made late payments steep fees and hiking their rates. "I was asked to resign three days later," he recalls. Penalty pricing became standard throughout the industry. Citigroup declined to comment. Providian was acquired by Washington Mutual in 2005. JPMorgan Chase (JPM) bought Washington Mutual after its collapse in September 2008.
Open-ended change-in-terms provisions—which typically read, "All terms may change...for any reason"—spread to other industries, says Matthew S. Melius, a former chief operating officer at the subprime credit-card company Metris, which was acquired by HSBC in 2005. Currently a principal at FG Companies (HBC), a finance consulting firm, Melius observes that terms for cell-phone, satellite TV, and Internet service, as well as frequent-flier programs, all can shift at the whim of companies, which causes considerable consumer frustration. "You will find [change-in-term provisions] anywhere there is a long-term relationship with the consumer," Melius says. "Generally, they result in higher prices."
Sprint Nextel (S), the wireless titan, uses its change-in-terms provision to extend customers' two-year phone agreements without asking them. Or at least that's the allegation in a pending civil suit filed in 2007 by Minnesota Attorney General Lori Swanson. The company unilaterally renewed contracts whenever customers disputed bills, purchased new phones, or received "courtesy discounts," the state AG alleges. If customers tried to cancel, they were hit with hefty fees. "Essentially what [Sprint] is doing is changing terms [as if there weren't] any contract at all," says Swanson.
Arguing that the AG's suit lacks any merit, Sprint says its practices are appropriate. None of the complaints by 14 consumers and a small business cited in the state lawsuit "indicated an early termination fee was improperly charged," Sprint said in a statement.
FREQUENT IRE PROGRAMS
Frequent-flier programs, once a source of consumer delight, have become common targets for litigation as financially strapped airlines use change-in-terms provisions to cut back on benefits. Ohio resident David Simon sued Continental Airlines (CAL) in March in federal court in Cleveland for adding a $75 fee and increasing the miles required to fly from Los Angeles to Cleveland. The suit alleges that when Simon joined the OnePass mileage program about 10 years ago, there was no fee, and such a flight required only 25,000 miles, not the 50,000 currently required. The suit accuses Continental of breach of contract. Simon's OnePass contract does state, however, that "Continental Airlines reserves the right to modify or discontinue the OnePass program." Continental declined to comment.
Shifting credit-card fees and payment terms are one of the most widespread causes of consumer angst. In September 2006, Robert J. Lahm Jr., juggling student loans and medical bills resulting from the premature births of two children, transferred $20,250 in high-interest card debt to a new card offered by Chase. The bank's pitch promised a 3.99% fixed rate "until the balance is paid in full." Lahm, an associate professor of entrepreneurship at Western Carolina University in Cullowhee, N.C., paid down the debt to $11,500 over 2 1/2 years. He says he never had a late payment.
In December he received a letter from Chase stating that he would be charged a new $10 monthly service fee and that his minimum payment would rise from 2% of the balance to 5%. "I literally became sick to my stomach," Lahm says. The change meant his minimum payment would increase from $240 per month to $550. Lahm says he dipped into a retirement account to pay the higher bill. "With the credit-card industry playing hardball," he says, "it is an issue that affects all of us." He has started a Web site on the topic: www.changeinterms.com.
Since Chase's new payment requirements and fees took effect in January, consumers in five states—California, Hawaii, Illinois, Ohio, and Oregon—have filed 13 lawsuits seeking class-action status that allege the bank breached its card contracts. The company is battling the suits and says it has acted properly. In a statement, spokeswoman Stephanie Jacobson says changing the terms of card agreements is necessary to make credit "readily accessible to consumers....Creditors need the ability to reprice accounts based on changed circumstances, including changes to the creditworthiness of the consumer." She adds: "Other factors that are reflected in pricing decisions include market conditions, current and future legislative and regulatory changes, and issuers' costs."
CHASE'S $4.4 MILLION REFUND
The abrupt changes have turned into a public-relations challenge for Chase. On Mar. 26, Chase told BusinessWeek that it planned to end the $10 monthly service fee "based on customer feedback." Four days later, New York Attorney General Andrew Cuomo announced an agreement under which the bank will cancel the monthly $10 service fee and refund an estimated $4.4 million to consumers. Chase didn't admit any wrongdoing and says there were "no negotiations" with Cuomo's office.
Still facing the private consumer lawsuits, Chase appears to be retreating from the higher 5% minimum payment as well. In a Mar. 19 letter, the bank told Lahm his 2% rate would be reinstated. Jacobson, the Chase spokeswoman, says: "In reviewing impacted accounts, we discovered that some customers were incorrectly sent a change-in-terms notice this past November. We have taken action to correct the terms on these accounts." The bank wouldn't comment on how the errors occurred or how many customers were affected.
Chase's attempts to change rates aren't unusual. Nine out of ten credit cards allow the issuer to raise rates at any time by changing the account agreement, according to a study of 400 cards by the Pew Charitable Trusts. Intended to galvanize congressional action, the Pew report also found that three-quarters of the cards allowed cancellation of a low promotional interest rate after one late payment.
Responding to such practices, Democrats on Capitol Hill are pushing the Credit Card Accountability, Responsibility & Disclosure Act, which would ban card issuers from making unilateral changes to their contracts. The bill expands on regulatory amendments the Federal Reserve adopted on Dec. 18. "Fifty lines of text explaining how interest rates will be calculated before concluding 'We reserve the right to change the terms at any time for any reason' is not disclosure," said Christopher Dodd (D-Conn.), chairman of the Senate Banking Committee, in a Mar. 11 speech. "That's obfuscation."
Innovative lenders and other companies are trying to tap into that spirit and attract new customers by eliminating tricky fees and payment terms. But as in the past, when such reforms were quickly eclipsed by new manipulations of change-in-terms provisions, the latest marketing campaigns should be scrutinized closely.
Since late 2007, Western Alliance Bancorp has pitched its PartnersFirst card as a fairer kind of credit. Currently the card is marketed to consumers by such diverse institutions as Utah State University and the Chicago Bar Assn. "Our cards are not going to be tricked up with all sorts of gimmicks," says PartnersFirst CEO Hal Erskine. A deal PartnersFirst is finalizing with the Service Employees International Union would give SEIU's 2 million members credit without annual fees and would delay penalty interest rates until a consumer misses two consecutive payments or three in six months.
But the SEIU card contracts will still include a change-in-terms provision. The union must approve any adjustment of fees. If overall interest rates rise, Erskine says, PartnersFirst needs to be able to charge more to cover its own borrowing costs. "And if the consumer has a better-than-market rate and does not live up to the deal," he adds, "we need to be able to change it."
With Douglas MacMillan and Theo Francis
Before it's here, it's on the Bloomberg Terminal.
LEARN MORE