Swine Flu: Lessons from SARS
Pete Engardio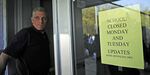 Narayanan Viswanathan knows firsthand not to underestimate the economic impact of a potential pandemic such as the swine flu outbreak that has been spreading from Mexico. Viswanathan was in Taiwan as manager of a software development project for carmaker China Motor in spring 2003 when word first spread that an outbreak of a deadly, unknown virus dubbed severe acute respiratory syndrome (SARS) was striking victims in East Asia.
It took just three weeks for much of Asia's economy to simply shut down. Airlines canceled 40% of their flights in and out of cities like Taipei, Hong Kong, Bangkok, Singapore, and Shanghai. Major conferences were called off. Luxury hotels and shopping malls were empty. And the legendary Canton Trade Fair in Guangzhou that April was a complete bust. Viswanathan, who was engaged to be married, flew back to India on China Airlines along with other Indian technicians working on the job, which they finished from Bangalore.
But for Viswanathan, who now heads the global supply chain practice of Boston consulting firm Aberdeen Group, the SARS crisis also taught some valuable lessons about how fears of cataclysmic ramifications from health panics can be overblown. Because so much of the world's manufacturing was based in SARS-stricken China—especially in industries like electronics and apparel—many analysts feared that global trade would grind to a halt as factories and ports closed. Economists shaved several points off their 2003 growth forecasts across Asia.
Travel and Retail Will Suffer
Instead, Chinese factories kept humming and exports continued to flow. Asian economies recovered soon after SARS showed signs of being tamed.
Unless the current swine flu outbreak evolves into a major pandemic—so far, it has claimed at least seven lives in Mexico, with reports of more than 100 others—Viswanathan expects a similar pattern to play out. The travel and retail industries will suffer because people will stay away from crowded places. A selloff in stocks of airlines, some retailers, and meat producers is to be expected. But the impact on Mexico's huge export manufacturing industry will probably be mild. "During SARS, people didn't know how something like this would pan out," Viswanathan says. "We should not see the same panic this time. As long as manufacturers follow the right health precautions, there should be no impact."
The U.S. Homeland Security Dept. on Sunday declared a public health emergency, and the European Union has recommended against nonessential travel to Mexico and parts of the U.S. While falling short of declaring swine flu a global emergency, the World Health Organization on Apr. 27 raised its warning level on the outbreak after verifying that swine flu can spread from one human to another and is capable of causing "community-level outbreaks."
Not Yet a Threat to World Trade
Manufacturers certainly are watching the situation carefully. The new flu strain has spread with surprising speed, and little is known about the virus itself and how it is transmitted. One major multinational exploring opening a plant in Juarez, Mexico, has put off a trip to the border city due to the flu outbreak, says Bob Cook, president of the El Paso Regional Economic Development Corp. Cook's organization helps multinationals that invest on both sides of the border. Also, two companies have asked their staff living in El Paso not to cross the border into Juarez until the health situation becomes clear. "It's a pretty dynamic situation now. Questions are flooding into me right now," says Cook.
But other experts on global manufacturing patterns agree that so far the swine flu outbreak has not risen to the level of being a major threat to world trade. "You will see a short-term impact to the Mexican economy as travel and tourism drop," says Harold L. Sirkin, a senior partner with Boston Consulting Group. "But unless they start moving to shut down the border, the long-term impact will probably be zero."
There is hardly evidence of widespread panic, though one might think that the swine flu scare would be a devastating blow to Juarez. Not only is the city's export-driven economy already reeling from layoffs due to the global recession; it also has been ground zero in the war between Mexico's drug cartels, with more than 2,000 drug-related murders in the past 18 months.
No Global Travel Restrictions
Yet Juarez also illustrates how resilient trade is to such threats. Work continues smoothly at the 350 or so maquiladora assembly plants, and Cook is working with 40 multinationals that are still actively studying big manufacturing investments there.
One major reason for calm is that the World Health Organization says that it so far sees no reason for restrictions on international travel. Because flu cases already have surfaced in a number of nations, "closing borders or restricting travel would have very little effect on stopping spread of the virus," says Geneva-based WHO Assistant-Director General Keiji Fukada. "But it would cause major disruption."
Also, none of the 40 swine flu cases reported in the U.S. to date have been fatal.
Border Closing Unlikely
Halting border traffic would be an extreme measure. Health officials in Asia didn't even do that at the height of the SARS scare. Rather, air passengers were checked for high temperatures before boarding planes and after they landed. "As long as transportation and movement don't freeze up, this will not be a problem for trade," says Kevin O'Marah, chief strategy officer for manufacturing consulting firm AMR Research. "Global supply chains are much more robust than scaremongers want you to believe."
Before it's here, it's on the Bloomberg Terminal.
LEARN MORE