Can the U.S. Make Vestas' Windmills Spin?
Mark Scott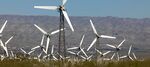 A lot is riding on the $787 billion U.S. stimulus package, especially for renewable energy. Under the Obama Administration's plan, some $80 billion worth of incentives will be offered by 2010 to speed up investment in wind farms, solar parks, and other clean energy technologies.
Details of the plan haven't been finalized, but even before the ink is dry, the prospect of such government largesse is lifting green energy companies. Case in point: Denmark's Vestas (VWS.CO), the world's largest maker of wind turbines, which announced soaring first-quarter results on Apr. 28. Even in the face of global economic uncertainty and a sharp decline in U.S. green investments last quarter, Vestas is confident enough to predict that overall revenues this year will climb 20%, to €7.2 billion ($9.5 billion).
U.S. Expansion
Much of the growth is likely to come from the U.S., where Vestas already operates a $100 million turbine manufacturing plant in Colorado. Thanks in part to the upcoming U.S. incentives, the company plans to invest an additional $1 billion in three more plants across Colorado by 2010, and to open sales offices nationwide. In total, the expansion will create 4,000 U.S. jobs.
"The U.S. market is starting to pick up," Vestas Chief Executive Ditlev Engel told BusinessWeek on Apr. 28. "The government's initiatives are being felt."
Those incentives could provide a powerful boost not only for Vestas but also for other European renewables giants such as Spain's Iberdrola Renovables (IBER.F), Portugal's EDP Renováveis (EDPR.LS), and Italy's Enel Green Power (ENEI.MI) that are poised to beef up their investment in the U.S. The federal money will be delivered primarily in the form of tax credits and grants worth 30% of the cost of clean energy projects, which in turn should help loosen up bank lending to green suppliers.
To further exploit the opportunity, Vestas also plans to issue 18.5 million new shares for an undisclosed sum to fund future acquisitions. CEO Engel says the company also is set to sign several new U.S. contracts in the upcoming months but wouldn't provide specifics.
Results May Defy Skeptics
Despite Engel's optimism, some market watchers are skeptical. They note that tight lending and declining interest in renewables from funders (due in part to the plunge in oil prices since last summer) led to a 91% decline in U.S. green energy investment in the first quarter of this year compared with a year earlier, as reported by consultants New Energy Finance. Unless the Obama program kicks in fast, analysts say, it's hard to see how Vestas can notch 20% revenue growth this year.
"I doubt they will hit that target," says Christian Nagstrup, an analyst at Jyske Bank (JYSK.CO) in Denmark. "There are a lot of projects available, but just not enough financing."
Still, the strong first-quarter results from Vestas suggest it could prove the doubters wrong. Revenues rose 58% compared with a year earlier, to €1.1 billion ($1.4 billion), and profits rose 70%, to €56 million ($73 million) as the company boosted margins and kept a lid on costs. The numbers beat market expectations and fueled a 4% jump in Vestas shares early on Apr. 28, though the stock fell back slightly by the afternoon.
Opening Markets, Cutting Costs
The biggest surprise in the company's earnings announcement was that it stuck to its ambitious revenue target for 2009. In the past, Vestas has relied heavily on European government green energy incentives—called feed-in tariffs—to fuel its growth. But now Engel and his team are turning their attention to new markets. The U.S. remains at the heart of the strategy, but Vestas also is building plants to serve the large and relatively untapped Chinese market. That includes a new facility in Inner Mongolia, which is expected to come online by the end of 2010. "Local competition in China is fierce," says Engel. "But we've been present in the country for many years."
Underscoring the geographical shift in its business, Vestas also said on Apr. 28 that it will cut 1,900 jobs, or about 9% of its global workforce, primarily from its European manufacturing plants. Engel admitted that current demand for wind turbines in Europe hadn't met expectations, forcing layoffs in the company's Danish and British factories. The slowdown in European business also is prompting Vestas to lower its 2009 capital spending plan by about 17%, to €1 billion.
In the first quarter, Vestas generated almost three-fifths of its business from the Americas and Asia Pacific, with the balance from Europe. Analysts expect that gap to continue widening as the U.S. and Chinese governments put their full weight behind domestic green energy projects.
Engel argues that Vestas has positioned itself to take full advantage of the opportunity—as long as financial markets warm up and customers can get affordable funding for wind farms. And he wouldn't have promised 20% growth if he didn't believe a thaw was imminent. "Momentum," he concludes, "is finally coming back into the market."
Before it's here, it's on the Bloomberg Terminal.
LEARN MORE