Yahoo's Bartz Starts Strong
The Net giant's new CEO turns in a solid first quarter, with more cost-cutting ahead
Robert D. Hof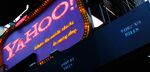 Cost-cutting helped Yahoo! satisfy investors with its first-quarter earnings report on Apr. 21, and the company announced plans to cut 5% of its staff, on top of 1,600 job cuts in December. But the Internet icon left largely unanswered precisely how it would restore revenue growth beyond waiting for the economy to improve.
In these uncertain times, perhaps that's a question no company can adequately answer. Indeed, Yahoo (YHOO) Chief Executive Carol Bartz said in a conference call with analysts, "The economy clearly remains a challenge for us." Bartz said brand marketers put the brakes on ad spending, especially on display ads, the pictorial banners that are Yahoo's chief source of business. Display ad revenues on Yahoo's properties fell 13% from a year ago. What's more, Yahoo's search advertising business, which is much smaller than leader Google's, fell 3% after several quarters of strong, double-digit growth.
Still, analysts said they were impressed with Yahoo's ability to rein in costs, much as search rival Google (GOOG) managed to do last week. "The benefits of cost-cutting were visible," says Sandeep Aggarwal, an analyst with financial-services firm Collins Stewart (CLST.L). Yahoo's operating expenses fell to $779 million, or 49% of revenue, from 52% a year ago. And cost savings came not so much in key investment areas such as research and development but in marketing and administrative costs.
Street Not Disappointed
As a result, Yahoo's net income of $118 million, or 8¢ a share, matched analysts' expectations. That was down 78% from a year ago, though last year's results included a big gain from Yahoo's stake in the Chinese Internet company Alibaba, which staged a successful initial public offering. Yahoo's net revenue, excluding one-time charges and the commissions Yahoo pays partner Web sites for running ads, fell 15%, to $1.16 billion, slightly below analysts' forecasts.
Yahoo also issued guidance for second-quarter results that came in slightly under what analysts had been forecasting. Still, given the poor and unpredictable state of the overall economy, investors appeared to like what they heard, sending shares up about 5% in trading after the market closed. Just before the earnings announcement, shares had already risen 5%, to 14.38, partly on reports that Microsoft (MSFT) and Yahoo are talking anew about an advertising deal.
The latest round of layoffs at Yahoo, amounting to about 675 people, will come largely in engineering organizations, which are being consolidated internationally, Chief Financial Officer Blake Jorgensen told BusinessWeek in an interview. Bartz provided a more characteristically salty description of the changes she thinks are needed in product development, which will now be headed by Chief Technology Officer Ari Balogh. "We had a lot of people running around telling engineers what to do but nobody was ******* doing anything," she said on the conference call.
Renewed Deal Chatter
However, Bartz provided few specifics on what's coming next for Yahoo—especially concerning Microsoft. The software giant's repeated buyout and search-ad deal offers last year were all rebuffed by Yahoo under co-founder Jerry Yang, who handed over the CEO reins to former Autodesk (ADSK) Chairman Bartz in January. Bartz met Microsoft CEO Steve Ballmer recently, raising the possibility that the two companies are considering a range of deals.
One possibility being floated is that Yahoo could let Microsoft take over sales of search ads on both firms' sites, while Yahoo could handle display ads for both. Such a deal could save Yahoo as much as $1.3 billion annually and bring in as much as $800 million in revenues from Yahoo selling display ads on Microsoft's sites. The Boomtown blog reported on Apr. 20 that talks were heating up between the two companies, but it appears that Microsoft is more enthusiastic than Yahoo.
In keeping with an earlier vow not to negotiate in public, Bartz said little about the potential for a deal. "Search is a very valuable business for Yahoo. That's all we're going to say about search for today," she told analysts. She also reiterated her belief that Yahoo needs to retain some stake in search to help it target display ads better. "Search is important to our users and search is important to our advertisers," she said.
Being Careful with Search
That's why some observers believe even a search deal alone could take longer than investors might hope, if it happens at all. "Yahoo's concluding that there's strategic value in search, so they don't want to get rid of it," says Ted West, CEO of search ad network LookSmart (LOOK).
A joint effort in search could take some time. "All indications are this will not be a simple and easy-to-execute deal," says Scott Kessler, an analyst with Standard & Poor's, which like BusinessWeek is a unit of The McGraw-Hill Companies (MHP). "And it's not forthcoming any time soon." Kessler on Apr. 17 downgraded his stock ratings on both Yahoo and Google to "hold," citing weak revenue growth in online advertising as well as recent rises in both companies' shares.
Bartz also offered few details on Yahoo's strategy for restoring growth besides asserting that the company would benefit from a turn in the economy by virtue of its size and presence online, and that it would focus on "creating kick-ass products." "I came away with no impression for what the company's going to do," says Jeffrey Lindsay of Sanford Bernstein & Co. "We couldn't see the strategy of how they're going to grow the business again."
Bringing In New Blood
Bartz, who has been shaking up the management ranks, announced one new appointment: Jeff Russakow from Symantec (SYMC) has joined as senior vice-president of customer advocacy, a new position Bartz had announced previously. In late February, she combined tech and product groups, appointed a chief marketing officer, Elisa Steele, and collapsed international sales regions.
The moves encourage some Yahoo watchers. Organizational design expert Jay Galbraith, founder and president of Galbraith Management Consultants, said Bartz is making the right changes so far. "Nobody had stepped up to make the hard decisions," he said. "She's got the stomach that Yahoo has lacked." But he said eventually she would have to make further changes in management and how it's organized to get Yahoo back on track.
While the first-quarter performance may have bought Bartz more time to work her magic, it's unclear how much more time she has to get Yahoo stabilized. "Her honeymoon days are numbered," says Kessler.
Before it's here, it's on the Bloomberg Terminal.
LEARN MORE