Turner Broadcasting Takes On Network TV
Turner Broadcasting CEO Phil Kent focuses on TV offerings in a push for ad rate parity with ABC, CBS, Fox, and NBC
Tom Lowry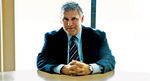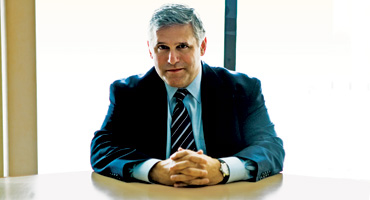 You may not have heard of Phil Kent. After all, the CEO of Turner Broadcasting is a whole lot quieter than Ted Turner, the so-called Mouth of the South who remained front and center long after selling his cable empire to Time Warner (TWX) in the 1990s. But Kent has emerged from Turner's shadow and is fast becoming one of Time Warner's most important executives. If the media giant spins off its long-troubled AOL division as expected, the collection of channels that Kent oversees—including TNT, TBS, TCM, and CNN—will contribute nearly half of Time Warner's earnings.
In the past six years, Kent has taken on the broadcast networks with a smorgasbord of programming matched by few other cable outfits. As more ad dollars flow from broadcast to cable networks, he is on a mission to get advertisers to pay as much for time on Turner as they do the Big Four broadcasters. It's a campaign Kent plans to press in the coming weeks as advertisers gather in New York for the annual ad-buying ritual known as the upfronts.
Kent, 54, is the first person to run Turner without the looming presence of its mercurial founder, who stepped away from Time Warner in 2006. As such, Turner is a much changed place. "Under Ted," says Time Warner CEO Jeffrey L. Bewkes, "the top management was always Ted." Whereas Turner reveled in making his own news, Kent is the antithesis of the media executive. Although he learned the business working for legendary Hollywood power broker Michael Ovitz at Creative Artists Agency in the late 1980s, he finds Tinseltown self-promotion repellent and abhors the cult of the CEO. "He's definitely not a rock star chief executive," says Steven R. Koonin, one of Kent's top lieutenants.
At two key junctures of his career, Kent took himself out of the fray—both times when he wasn't having fun anymore. After working for Ovitz for six years, he bailed and embarked on an around-the-world trip, ignoring the blandishments of headhunters, who tracked him to a rooftop café in Marrakesh. In the 1990s, Kent worked at Turner, but he quit in 2001 after the AOL-Time Warner merger. "Not until you leave a job do you appreciate that the sun really will rise and fall without you," he explains. "This does make you more fearless in making tough decisions. After all, if you've fired yourself, you're much less afraid of being fired."
pump up the brands
Bewkes was looking for someone to make tough decisions when he lured Kent back to run Turner in 2003. At the time, the cable network was in a lull, and Bewkes, who turned HBO into a pop culture sensation, wanted Kent to pump up Turner's brands and create buzz around its channels.
Kent has invested heavily to broaden Turner's offerings in news, scripted shows, cartoons, and sports. To lure young, professional viewers, a coveted cohort, Kent pushed TNT and TBS into original programming with marquee names. TNT's The Closer, starring Kyra Sedgwick as a sugar-addicted police chief, has become one of cable's top-rated shows. Ditto for Saving Grace, which features Holly Hunter as an Oklahoma cop with a dark past and a guardian angel.
Kent backed Adult Swim, a comedy channel that appears on Turner's Cartoon Network in the evenings. This network-within-a-network has allowed Turner to reel in two key demographics: teenage and early-twentysomething males, who watch the racy fare on Adult Swim at night, and kids and their parents, who watch the cartoons during the rest of the day. This year, TNT and TBS will air 13 original shows, vs. none in '03.
Kent's strategy is attracting a range of blue chip advertisers, among them T-Mobile, DirecTV (DTV), Hewlett-Packard (HP), and Procter & Gamble (PG). Under Kent, Turner revenues, a mix of ad dollars and distribution fees, have nearly doubled, to $7 billion, according to people familiar with the numbers. So has cash flow, to $2.3 billion. (Time Warner does not break them out.)
By many accounts, Turner has become a far more inclusive place since Kent took the reins. Kent says his sabbaticals taught him that the CEO mania for scheduling every moment of the day is counterproductive. Splitting his weeks between Turner's headquarters in Atlanta and New York, he leaves time for colleagues, walking the halls and popping into people's offices. Koonin says it was during one of those office visits that he and Kent talked about focusing more on underserved audiences. That chat led eventually to offering comedian George Lopez his own late-night talk show on TBS to compete with Conan and Dave and bring in Hispanic viewers.
Kent's tenure hasn't been seamless. In 2007 he was forced to apologize for an Adult Swim guerrilla marketing stunt in Boston involving cartoonish devices that passersby mistook for bombs. This month, TNT canceled the advertising comedy Trust Me after just one season. Now, as Turner emerges as a more important part of a leaner Time Warner, Kent will have to morph into a role that makes him uneasy: the high-profile CEO.
Investors will be watching closely to see if he can, in fact, get advertisers to pay more for commercial airtime on Turner channels. Cable networks typically get a third or so less in advertising rates vs. the broadcast networks. Kent acknowledges changing that dynamic won't be easy but says: "We can do a much better job of selling [the Turner] story."
Return to The Future of TV Special Report Table of Contents
Before it's here, it's on the Bloomberg Terminal.
LEARN MORE