Spain's Banco Santander Makes a U.S. Deposit
With its Sovereign Bancorp purchase, Santander takes its strong acquisitions record to the American market
Mark Scott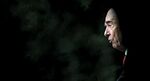 Madrid - Spain's Banco Santander has every right to be smug. While rivals were jumping into investment banking and complex derivatives, Santander stuck largely to its plain-vanilla retail operations in Europe and Latin America. That extra-safe strategy helped Santander rack up $11.7 billion in profits last year even as its peers were hemorrhaging cash.
One place Santander has largely avoided is the U.S., but that's about to change. The bank in October paid $1.9 billion for the 75% of Reading (Pa.)-based Sovereign Bancorp (SOV) that it didn't own already. Emilio Botín, Santander's 74-year-old chairman, plans to use Sovereign's 747 branches and 2 million customers in the Northeast to muscle his way into U.S. retail banking. That will involve spending some $400 million by 2012 to upgrade back-office technology, retrain staff in marketing techniques, and consolidate a far-flung management team. The deal will make the U.S. Santander's No. 3 deposit base, behind Britain and Spain.
While the expansion may be a gamble in these tough economic times, Santander has a strong track record in acquisitions. In Spain, Britain, and Latin America, the bank has followed a similar strategy: Buy a small stake in a local player to get to know a market, then jump on bigger game when they come up for sale. In the past two years, Santander has spent some $31 billion on nine deals across three continents. "Botín always has been a hunter," says Robert Tornabell, former dean of ESADE Business School in Madrid.
But cracks are appearing just as Botín embarks on this U.S. adventure. In 2008 the bank's nonperforming loans doubled, to $8.9 billion—2% of Santander's portfolio—and they're expected to double again this year as Spain, Britain, and Brazil hit the skids. A $3.1 billion loss related to Bernard Madoff's $65 billion Ponzi scheme also has tarnished the bank's credibility. "Even Santander's conservative retail banking model won't do well in the current climate," says José Manuel Campa, a finance professor at IESE Business School in Madrid.
Not so, says Santander Chief Financial Officer José Antonio Alvarez. He says bad-loan provisions—mandated by Spain's central bank—will ensure that Santander can weather the crisis. He also notes that Santander has a healthier loan book than most of its rivals. "We only invest in markets that we understand well," Alvarez says.
And Botín knows how to squeeze every last dollar, euro, and pound from customers. Branch managers use in-house technology, dubbed Parthenon, that provides constant updates on clients. The system analyzes accounts and suggests products, such as credit cards or home equity loans, that customers are likely to want. And it flags clients who are falling behind so the branch can work out a payment plan. "We know who pays and doesn't pay, and the exact services to sell," Esther Sanchez, a manager with Santander unit Banesto in Madrid, says as she thumbs through client files.
GROWING PAINS
Santander plans to replicate the strategy at Sovereign. Last year productivity at 30 branches around Philadelphia jumped by 50% when managers started using Santander's selling techniques. That pilot program has been expanded across all Sovereign branches, a move Santander expects could net the bank $215 million in savings over the next three years.
Still, Sovereign carries some risks. Santander already has written down $2 billion of Sovereign's questionable assets. And the Spaniards want to get rid of a further $10 billion in loans by yearend. Despite those growing pains and its troubles back home, Santander remains confident about the U.S. "It's not about luck," says Juan Rodríguez Inciarte, the bank's strategy chief. "We make decisions at the right time."
Before it's here, it's on the Bloomberg Terminal.
LEARN MORE