Can Widgets Save the Television Industry?
With Internet Connected television, Yahoo and Samsung try to take a leaf out of Apple's design playbook
Helen Walters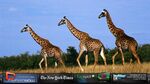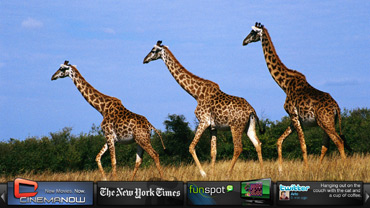 Convergence has been the buzzword of the media world for years now. But while mobile might have won many of the recent headlines, a groundswell of innovation is under way in the television industry. Not least are new initiatives spearheaded by Yahoo! (YHOO), Intel (INTC), and Samsung (SAME_pq.F), which aim to bring the Internet to a television near you.
Yahoo's Connected TV platform is now available on selected Samsung televisions, with sets to come later this year from Sony (SNE), LG, and Vizio, too. The overarching strategy seems to borrow heavily from Apple (AAPL), whose success with its iPhone App Store has rewritten the rule book for content and service providers in the phone industry. That's not the only similarity in the approach: The interface design of the Connected platform has been spearheaded by a former Apple interaction designer, Arlo Rose.
Internet-enabled Television
Rose also has some of the infamous chutzpah of his old boss, Steve Jobs. A Silicon Valley veteran, Rose sold his company, Pixoria, to Yahoo in 2005. Pixoria had developed the Konfabulator widget engine on which the Connected system is based. He joined the Connected team in 2008—and promptly scrapped the three years work that had already gone into the project. "Bless the people who had worked on the product up until then, but they hadn't done a good job," says Rose. "It was a mess."
In effect, Rose wanted to redefine the entire experience of Internet-enabled television. "The challenge was to throw out what we thought a TV product needed to be," he says. "I wanted us to make something we would all enjoy using rather than just do the same again."
Perhaps not surprisingly, Rose thought the answer lay in widgets, small software applications that offer tailored, pared-down versions of sites found online. Using the regular TV remote and clicking at a normal-looking TV, the user accesses the Web via a wireless or broadband connection. Four widgets are currently available, for Yahoo's news, weather, finance, and Flickr photo-sharing services. Future partners—Yahoo and the various TV set makers will sign them up—include MySpace (NWS), Netflix (NFLX), Amazon.com (AMZN), Joost, and Twitter.
Content appears in a sidebar to the left side of the screen, with regular programming playing underneath (a full-screen option is also available.) The menu is intuitive and easy to manage, given the primitive functionality offered by the remote. And though the animations and transitions are hardly as slick as those on an iPhone, it's even elegant.
"Instead of another new element, weird animation, or another color flashing up, it feels like a piece of your television screen is sliding up into place to give you some information," says Rose.
Finding the simplest interface
Industry analysts are broadly supportive of the initiative, saying that the timing for Web-enabled television is finally right. In a March report for market tracker Forrester, titled The Year of the Connected TV, principal analyst James L. McQuivey deems that "a small but significant revolution" is underway. By McQuivey's reckoning, a million American homes will have an Internet-enabled television set by the end of 2009. Samsung, which brands the initiative Internet@TV, will offer 17 models in 13 countries by midyear.
Michael Greeson, president and principal analyst at Diffusion Group, a consultancy in Frisco (Tex.), applauds Yahoo's design and user-focused approach. Early Web TV efforts were noteworthy mainly for their failings, being difficult to install and impossible to navigate. Now, says Greeson: "not only are consumers ready for Internet content and applications to be delivered to their TV, but they are looking for the simplest interface you can get. They don't want the Internet dumped on their television set. They don't want browsers. They don't want URLs. They want a seamless, easy-to-use interface."
Yahoo's system still has kinks. The demo version divides widgets between those sponsored by Yahoo and those by Samsung. Both companies have struck deals requiring such polarized promotion, but a user doesn't care who sponsored what. The awkward division makes the widget browsing process clunky, even when, as now, there are only few of them to browse.
Then there's the still unresolved issue of the very different experiences supplied by television and the Internet. The former is often a sociable activity, the latter rather less so. Executives argue that many people have a laptop open while they're watching television, but would viewers want to broadcast their private Twitter feed onscreen while the family is gathered around to watch a show? "It could be awkward," admits Rose.
For the most part, Yahoo and Samsung executives argue that users will be able to choose when to access the Web on their TVs. And users, too, will ultimately determine whether a widget is successful. Unpopular or badly designed widgets will simply not be adopted.
And, says Diffusion's Greeson, this is just the beginning of experimentation and innovation in the space. While the initial TV sets are expensive—$1,800 and up for Samsung's versions—he predicts prices will fall sharply and more firms including cable companies and pay-TV operators will soon jump in. "The concept has been validated in the mobile space; the iPhone is a proxy for what can happen in widget-enabled TV," he says. "This is a battle. Internet connection to the TV will redefine the entire television business."
Return to The Future of TV Special Report Table of Contents
Before it's here, it's on the Bloomberg Terminal.
LEARN MORE