How Italy's ENI Vastly Boosted Oil Output
ENI is growing fast, the result of its CEO's close ties in Congo, Iraq, and other hot spots
Stanley Reed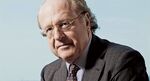 Just outside Pointe Noire, a steamy industrial port in the Republic of the Congo, a road lined with brightly painted open-air bars and fish restaurants gives way to a vast bulldozed clearing. There, workers are laying the foundation for a gas-fired power plant in the sandy red African soil. The builder: Italian oil giant ENI (E).
While oil companies typically shy away from power plants, which offer lower returns than the extraction of oil and gas, ENI Chief Paolo Scaroni has used these much needed projects to forge ties with the countries where ENI operates. "The fact is, the oil is theirs," says Scaroni, 62. "If you are looked at as a partner, you are allowed to exploit their oil; if not, you are pushed aside."
A NEW WORLD
In Congo and elsewhere, Scaroni's strategy is paying off. While most oil majors saw their oil and gas production decline last year, ENI's output increased by 3.5%, to nearly 1.8 million barrels per day. That's less than half what ExxonMobil (XOM) or Royal Dutch Shell (RDS) produce. But ENI is rising fast, with a 70% production increase in the past decade, making it the seventh-largest Western oil company. Scaroni hopes to keep up that growth by focusing his diplomatic skills on difficult markets such as Iraq, Libya, Russia, and Venezuela. Shokri Ghanem, the puckish chairman of Libyan National Oil, is delighted with Scaroni. "We have a really good personal relationship," says Ghanem. "ENI is a company that recognizes the world has changed."
Scaroni makes no apologies for wooing controversial regimes. "We deal with countries that have gas," he says. "If Switzerland had gas, we would deal with Switzerland." The ginger-haired Italian is not your typical oilman. His background includes stints at McKinsey and British glassmaker Pilkington, which he headed. He was in the top job at Italian utility ENEL (ENEL) when Prime Minister Silvio Berlusconi asked him to run ENI four years ago. (Although ENI was privatized in the 1990s, Rome retains a 30% stake.) Scaroni quickly decided the job was less about beating rivals on new technologies than about honing what he calls an Italian-style approach "to conquer the souls of people."
In Congo, a former French colony west of the much larger Democratic Republic of the Congo, that means helping to supply electricity and update a dilapidated power grid. President Denis Sassou-Nguesso, who came to power in 1997 after a brutal civil war, has asked ENI to help with chronic power outages in this nation of 4 million. The two sides struck a deal in May: ENI will invest $3 billion, building two power plants that will use gas from the company's new M'Boundi oil field. "We find it intolerable for countries exporting huge quantities of oil to have large electricity interruptions," Scaroni says.
The venture will supply 80% of the country's electricity needs and create the first market for gas in Congo. Currently, associated gas from oil fields is burned off in belching flames. ENI gains access to new offshore fields and tar sands, as well as the right to develop a 175,000-acre palm oil plantation to produce biofuels for export and cooking oil. To cement ties, ENI's foundation is funding local health clinics, which vaccinate children against a host of endemic diseases. "People know things are getting better," says one clinic chief, Jean Pierre Mavoungou-Mavoungou in the village of M'Bouki, which straddles the M'Boundi field. "There is no more measles." Jérôme Koko, a Congolese who runs ENI Congo from a landmark ziggurat-like 1960s-era building in Point-Noire, says ENI's oil production-plus approach "has an impact on the population and builds support for ENI in Congo."
SOCIAL PROGRAMS
ENI executives say their strategy is giving them an edge in Congo. France's Total (TOT), their main rival, is also testing ways to deal with the associated gas from its oil fields, such as reinjecting it into the ground to boost oil production. And it's pursuing social programs such as building schools in neighboring Angola. "This is not at all the kind of thing we used to do in the past," says Total CEO Christophe de Margerie. "It is not only appreciated by the government but by our employees."
Still, few can match Scaroni's ability to ingratiate himself with the world's energy powers. He has visited Iraq's oil minister, Husain al-Shahristani, outside Baghdad's protected Green Zone in an ongoing effort to get access to the 3 billion-barrel Nassiriya oil field in southern Iraq.
He is also close to Gazprom, paying the Russian energy giant some $10 billion last year to distribute its gas in Europe. On Apr. 7, Gazprom paid $4.2 billion for ENI's 20% stake in the Russian company's oil unit. ENI had bought the stake in a bankruptcy auction of Yukos, an oil company seized from the jailed oligarch Mikhail Khodorkovsky. Scaroni's cooperation with Gazprom on divvying up the Yukos assets has been controversial. When Russia's dispute with Ukraine shut down gas exports to Europe earlier this year, Scaroni hopped a plane to Moscow to help sort things out with Prime Minister Vladimir Putin and Gazprom Chairman Alexey B. Miller.
Scaroni's strategy does, at times, require him to make concessions to maintain relationships. In Libya, ENI's longstanding leading position is under threat from a wave of new competitors, including ExxonMobil and BP (BP), and its contracts were close to expiring. So last year, ENI renegotiated its contracts. In return for a 25-year extension and as much as $28 billion in investment opportunities, ENI paid Colonel Muammar Qaddafi's fiefdom $1 billion and agreed to a sharply reduced share of oil and gas production. The agreement could cut the value of ENI's existing Libyan holdings by about 40%, according to one estimate. With Libya's proximity across the Mediterranean making its gas increasingly important for supplying ENI's European customers, it was a partnership the company had to protect.
The ENI chief has been equally flexible in dealing with Venezuela. ENI lost a valuable oil field there called Dacion in 2006 when President Hugo Chávez seized assets from foreigners. ExxonMobil and ConocoPhillips (COP) are suing Caracas over their lost assets, effectively locking themselves out of Venezuela. ENI, although it initially went to court, continued to talk with officials and eventually won compensation of about $1 billion. Claudio Descalzi, ENI's exploration and production chief, says the company got book value for the field. That's probably less than it's worth, but at least the Venezuelans are paying, he notes. ENI also won a potentially lucrative new project in the Orinoco region, as well as new offshore exploration acreage. ENI "is a partner of ours," says Eulogio Del Pino, the Venezuelan oil official in charge of foreign joint ventures. "The other companies didn't trust Venezuela."
For all his success in overseas markets, Scaroni is struggling to keep up the pace of growth. The deals he has cut in the past two years look less attractive now that oil prices have plummeted. The company ranks near the bottom of the industry in oil and gas reserves, with about 10 years of production on its books, compared with more than 15 for industry leader ExxonMobil. Its share price is off by 16% this year, vs. a 11% decline for Total and 16% for ExxonMobil. Net profit, while still strong at $11.4 billion in 2008, was down almost 12% from the year before.
Even in Congo, ENI executives concede that progress is likely to be slow. Early activities in the tar sands site, for one, will likely be limited to producing bitumen to help pave the country's dirt roads. Over the long term, Scaroni is optimistic, noting that all of ENI's projects should be profitable at $50-a-barrel oil. "If the price goes lower," he adds, "deals will be renegotiated."
Before it's here, it's on the Bloomberg Terminal.
LEARN MORE