Joining the Family Business
Why these scions decided it was the best career choice after all
Jeff Wuorio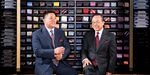 Bringing the next generation on board is a common aspiration for those who run family businesses. There's a reason, after all, that expressions such as "Someday, this will all be yours" have become clichés. But often there's an equally powerful thought running through the minds of would-be heirs. "They ask, 'If I join, will I need to be like Mom and Dad?' " says Richard Simmonds, managing principal of Laird Norton Tyee, a Seattle wealth management firm that works with family-owned businesses. Other common questions: How will this affect my relationship with my siblings? Am I just going to be the steward of someone else's dreams? It only complicates matters that many young people feel pressured by their parents or siblings—and these days, by a tough job market—to join up.
To be sure, younger relatives are often grateful for the opportunity to join the family's line of work. But when childhoods have been spent sweeping floors, making deliveries, or otherwise working in the family business, it's natural to yearn for a change of scenery. To those who have grown up with siblings who could become their bosses, entering the family business can feel a lot like taking a seat at the kiddie table.
So how do you persuade them to come on board? Start by admitting that the decision to join the family business is least appealing to those who feel they have no choice, says Charles Matthews, executive director of the University of Cincinnati's Center for Entrepreneurship. Then adopt an encouraging but subtle approach. "Low-key can be a very good way to go," he says. Make it clear
that the younger generation's contributions are not only welcome but needed. Too often, family businesses inadvertently discourage their younger members with a "this-is-the-way-we-do-things" mentality or an implicit suggestion that a younger perspective is by definition naive or inexperienced. "It's essential that the younger generation be seen as a breath of fresh air," says Matthews. "Recognize that the younger generation has a lot to offer."
Younger family members may join the business for any number of reasons, but all insist on autonomy. To win over the wary, assure the next generation that they will be able to make their own contributions without working in the shadows of relatives. Many family members try other jobs before coming back to their roots.Here are the stories of how some children, siblings, and a son-in-law concluded that family really does know best.
ALAN AU
Vice-President and Director of Client Relations, Jimmy Au's for Men 5'8" and Under, a Beverly Hills (Calif.) retailer with seven employees and $2 million in sales.
For Alan Au, the notion of joining his father's business brought to mind...ballroom dancing. "My parents loved ballroom dancing, so they made me take lessons when I was young," says Alan. "I hated it. I began to feel the same way about the business. I had been around it so long, I wanted to be involved in something else." Au, 36, literally grew up at Jimmy Au's for Men 5'8" and Under. "I was in a playpen in the store because my parents couldn't afford a babysitter," he says. Later he swept floors and sorted spools of thread.
Alan left for college in 1990, planning a career in music. But he soon realized his musical skills were limited and that his chief interest was marketing. One day a professor made a remark that forever altered Alan's professional path. "As I got more interested in marketing, he urged me to talk to my dad about the business and to really listen to what he said," says Alan.
What did Dad have to say? Jimmy, now, 69, told his son that the business was top-heavy with older customers—and that Alan, not he, was the one with the youthful perspective who could cultivate a market of 25- to 45-year-olds. "In the beginning, we had some squabbles," Alan says, "but the critical thing was, I always learned something." At Alan's direction, the company shifted its focus to a trendier mix of apparel, striking agreements with designer brands and providing clothing for TV shows and movies. "
Most guys would have been very uptight about how they want things done, but my dad was comfortable letting me make mistakes," says Alan. "He's been very open-minded to all these new avenues." Dad is just as pleased: "I feel very fortunate to have my son come into the business and carry it forward."
ANNIE HUANG
Associate Photographer, Jen Huang Photography, a New York event photography studio with six employees and $200,000 in sales
At Jen Huang Photography, the age difference between the company founder and the new blood is a seemingly insignificant six years—but that didn't necessarily make the gap any easier to negotiate.
Jen, 24, started her $200,000 event and wedding photography studio shortly after graduating from Pomona College in 2007. Since then, the business has grown to six employees at the New York City headquarters and a dozen or so part-time shooters scattered throughout the country. But as the business expanded, the need for a second shooter close to home became apparent. Who better to fill the position than Jen's sister, Annie?
Annie's initial reply: Not so fast. "I wasn't about to be the little sister who copied what her big sister did," says Annie, 18. "I really wanted to do my own thing and pursue my own career." That meant studying hotel administration at Cornell University. And while Jen appreciated her sister's reticence, she also knew that Annie would welcome the opportunity to contribute, if allowed sufficient independence. "When I first tried to persuade her to join me, she reacted in a way that most little sisters react," says Jen. "But I knew I would give her a lot of space and a lot of responsibility. I think that's what really made it work. She was able to see herself as an individual while helping me build my business."
Annie agrees. "The most important promise that I got," she says, "was knowing that I was respected just as much as Jenny, that I could make decisions on my own that would benefit the company." On shoots involving her own clients Annie arranges logistics, takes all the pictures, and edits and prints the photographs. She pockets 100% of the profit on those shoots, even though second shooters traditionally get only a percentage. Annie has come to think of her part-time work with her sister as "business school for free" and hopes to use the experience to start her own event planning and hospitality company. "She's given me a great deal of freedom in every aspect of the business," Annie says of her sister. "But I'm not really surprised that everything kind of worked out naturally. I think my sister and I are close enough that if we want to accomplish something together, we can do it."
DAVID AND KELLY HAMILTON
Co-owners, Hamilton Shirts, a $5 million, 30-person shirtmaker in Houston
At Hamilton Shirts, a 125-year-old shirtmaker based in Houston, the issue of whether siblings David and Kelly Hamilton wanted to join was mentioned so infrequently that it became a bit taboo.
David, 30, says that at first he didn't give a lot of thought to joining the family business. Nor did his 65-year-old father, Jim, make any effort to push him into it. "I honestly never considered it, and it was never forcefully impressed on me as a possibility," says David. "It was what my dad did, and that was all."
After college, David went into investment banking and left just as quickly. "I was bored, unhappy, and didn't feel like my work was meaningful," he says. That's when he realized the family business was just the right fit. At Hamilton, "we do everything from manufacturing to retail, and I wanted to learn about all of it," he says. And he was excited to create the company's first-ever mission statement, which directs 10% of profits to charity.
For her part, Kelly, 33, remembers thinking it was important for her to work elsewhere, despite her interest in pattern-making and design. "I thought I'd learn more about people and gain different work experience," she says. For several years she stuck to that track, first as a recruiter for oil and gas companies and later as a fundraiser for the Houston Ballet.
But two years after her brother joined the family business, she came on board, too. "Having the opportunity to work in a creative atmosphere is a major part of what drew me to working at Hamilton," says Kelly, who has since learned more about sewing from her dad and the company's head seamstress. She now selects the company's seasonal fabric collections.
Kelly, like David, credits her father's laid-back approach. "He always made it known that we were welcome, but that it wasn't something that we had to do," she says. "If we wanted to be rodeo clowns, we were free to be rodeo clowns."
"I wanted to make absolutely certain that it was their choice and not mine," says Jim. "To me, when a decision is your own, you're automatically more committed."
JASON ZICKERMAN
President and Chief Operating Officer, The Alternative Board, a $21 million, 32-person consulting firm in Westminster, Colo.
Jason Zickerman, 40, had more than a few misgivings when his father-in-law, Allen Fishman, invited him to become chief operating officer of The Alternative Board, the Colorado consultancy Fishman had founded in 1990. For one thing, Zickerman already had a job in accounting some 2,000 miles east in New York. But more than that, "I was worried how it might affect my marriage, the great relationship I had with my father-in-law—everything," Zickerman says. "The business is an economic unit, the family a social one. Mixing them together can really muddy the waters."
Fishman, who had long been impressed by his son-in-law's smarts and drive, worked with Zickerman over the course of several months to draw up vision statements that addressed goals and potential issues in exhaustive detail. "We talked about the number of hours we would work, what precisely each of us would do, how it would affect our quality of life with children and grandchildren," says Fishman, 67. "We basically covered everything and anything that the other person needed to know." They even agreed on limited participation in the business from other family members, solidifying Zickerman's authority.
But it was the escape clause that proved most important to Zickerman. If, after one year, either party determined that things weren't working out for any reason—lack of chemistry, family friction, or something else—their arrangement would terminate. "We came in with a very clear understanding that we would talk after the first year was up," says Fishman. "If either was unhappy, it would be over." Seven years later, the escape clause is dusty and unused.
Return to the BusinessWeek SmallBiz April/May 2009 Table of Contents
Before it's here, it's on the Bloomberg Terminal.
LEARN MORE